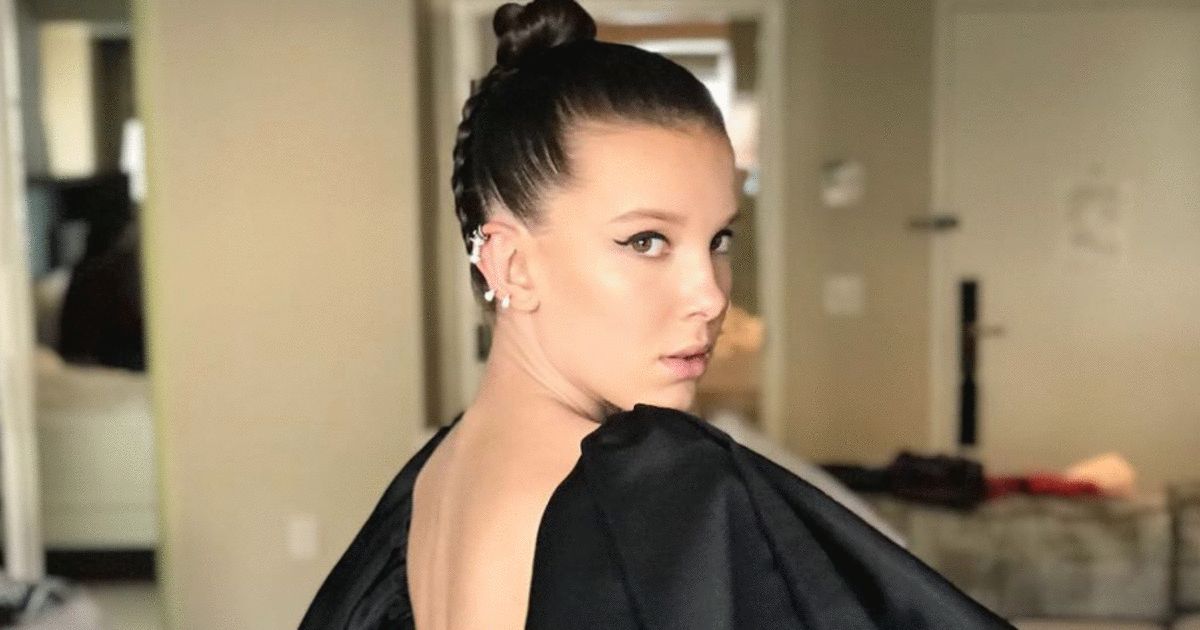 Millie Bobby Brown And The Concerning Treatment of Female Childstars
By Elysia J

Feb. 21 2019, Updated 1:55 a.m. ET
Stranger Things star Millie Bobby Brown has reportedly left twitter. The decision follows a wave of trolling aimed at the 14 year old.
The bulk of the trolling revolved around a meme that started making the rounds last year. It began when a twitter user claimed that the actress refused to take a picture with her because she was wearing a hijab, and then proceeded to rip it off her head. There is no evidence to support the outlandish claim. This then lead to the #TakeDownMillieBobbyBrown hashtag. The memes also suggested that Millie Bobby Brown is homophobic. Generally people would use photos of Brown and caption them with homophobic statements and even slurs. These claims are particularly absurd as the actress has publicly supported GLAAD and the ACLU.
It seems that this decision would not have been taken lightly by Brown. Variety reports that she was very active on the social media platform prior to deleting her account. The decision to leave social media platforms was also taken by recently by Kelly Marie Tran, and by Leslie Jones back in 2016. Both women made the decision to leave after being faced with a barrage of racist and misogynistic attacks in response to movies they starred in.
Unfortunately women being bullied off of social media is something we have come to expect. Being too visible online as a women comes with a certain level of risk. What is so disappointing about this latest example, is that there is no exception made for children. The fact that Millie Bobby Brown is a 14 year old child didn't make her exempt from this type of harassment.
But that's the thing; Millie Bobby Brown has never been treated like a child by the industry. Female child stars often aren't. Media images of the child star often depict her in a way that is more fitting for an adult woman. Take a look at the images from 'Actors on Actors: Millie Bobby Brown and Evan Rachel Wood.' This event was published on variety hosted by Shutterstock.
Article continues below advertisement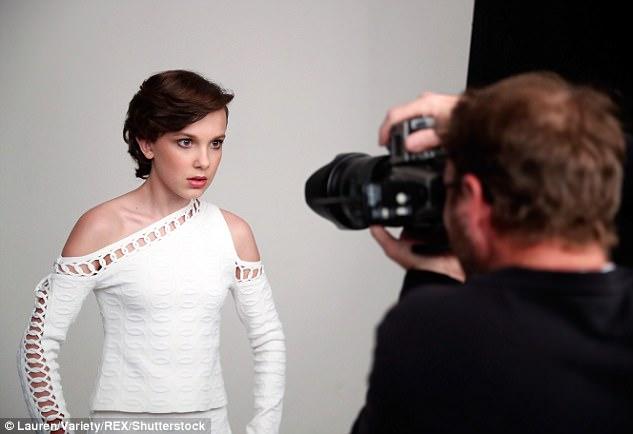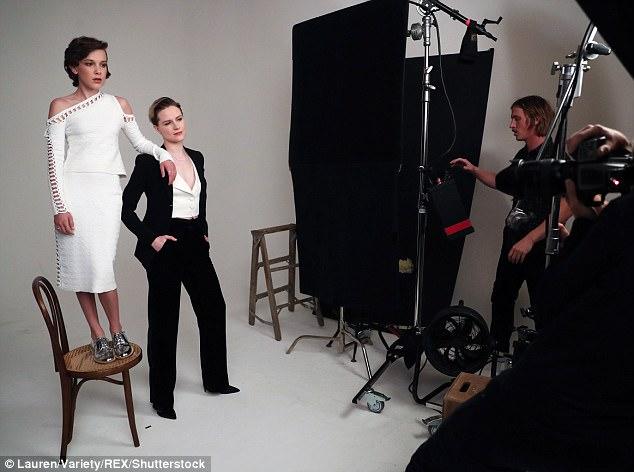 The first image is of Millie Bobby Brown alone. This 14 year old child is styled in a full face of glam makeup. This image epitomizes the issue that the media has when it comes to female child stars. This styling and pose would be perfectly suited for a twenty-something year old starlet.
Article continues below advertisement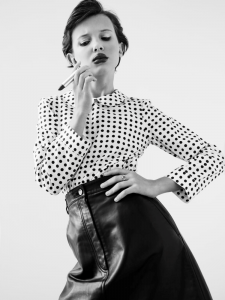 The second image emphasizes this further. The photo features Millie Bobby Brown posing alongside Evan Rachel Wood. There is very little difference in the styling of these two actresses. There is nothing in the styling or the posing to indicate the sixteen year age gap between the two. Evan Rachel Wood would not look like she is dressing up like a child in Browns outfit. For many publications, the goal when it comes to photographing women is to make them look attractive, fashionable and oftentimes sexy.
Where do child stars fit in with that? This is not to say that every publication is guilty of this, but there are far too many images of Millie in which the aim appears to be t0 disguise her young age in favor of high fashion or glamour.
Article continues below advertisement
The way Millie Bobby Brown is styled for shoots is not the only thing that is notable. There is also they way she is styled for events, and the reporting of it. It's not just that Millie dresses much older than she is. Outlets report on her style choices in much the same way they report on the looks of grown women. A cursory search find tones of articles about the actresses style. Millie Bobby Browns 11 Best Fashion Moments, Millie Bobby Brown Style File, Stranger Things Star Millie Bobby Brown's New Long Hair. Although mercifully it seems that outlets are largely hesitant to write negatively about her style, these types of articles are still troubling. There is such an intense level of attention paid to the way this actress dresses, and styles her hair, and wares her makeup. This scrutiny of Millie's appearance simply isn't appropriate for a child. Young girls struggle with their self-image enough on their own, without it being a point of national conversation. It doesn't matter that the articles are largely positive right now. They are setting up the premise that Millie's appearance is of paramount importance. This premise is damaging to a child by itself.
In addition, there inevitably comes a point when the limited restraint regarding young female stars wears off. Emma Watson was upskirted by paparazzi the day of her 18th Birthday. She noted that "If they had published the photographs 24 hours earlier they would have been illegal, but because I had just turned 18 they were legal."
When it comes to entertainment, young girls don't get to be young girls for long. This latest incident in which Millie Bobby Brown was forced to delete her twitter is just one example of this phenomenon. All to often female child stars are treated as much older than they really are.