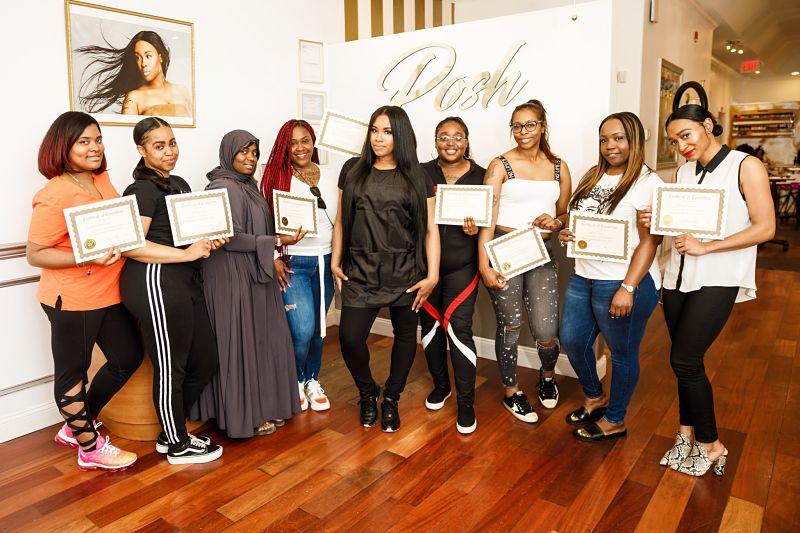 Microlink Extensions with Expert Adia Bell
By Jamie Rollo

Jul. 16 2019, Updated 8:15 p.m. ET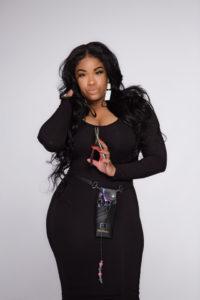 When it comes to microlink extensions, Philadelphia's Adia Bell is your go-to stylist. Adia has been a licensed hair stylist since 2003, and has been mastering microlink extensions for years. Other stylists along the east coast visit her salon, Posh Hair Boutique, to learn the method from the expert herself.
"If you're going to wear extensions, it's just the healthiest way," she explained. Microlink extensions are a method that is relatively new to urban communities. Adia explained it wasn't intentional, just the basic fact that stylists in urban areas didn't know about the method. "It was like a Hollywood thing," she said.
Prior to microlink extensions, the most common method was braiding and sewing extensions into the hair. This method, however, was harmful to clients' natural hair. Not only did the tugging bother those who are "tender-headed," the glue used was also unhealthy.
Adia prefers to use the itip method to install the hair because it gives the most natural look. The strands of hair are placed individually on the head and adhered with a bead. "It really changed the game with the amount of mobility it has," she explained. "It gives you the same 360 motion of your natural hair." With itip extensions, you can style updos, and part it different ways while keeping a natural look.
Article continues below advertisement
The process, Adia said, takes anywhere from five to six hours. But, they can last 12 to 16 weeks with proper care. Adia's suggestion is to have the extensions maintained every two to three weeks. During this process, she reopens the beads, slides them up further on the root, and reseals them. She said this process only takes about two to three hours, and it is crucial for ensuring longevity.
Article continues below advertisement
While at home, cautiousness is key. "At all times you just have to be aware that you have those beads in your hair," Adia said. You should always comb from the bottom up to avoid pulling on the beads. If you plan to heat-style the extensions, avoid beads completely. She explained, "the root has the slight weight of the bead so it stays straight anyway." While shampooing and conditioning, be sure to be gentle on the roots.
She also recommends using a leave in conditioner or spray just to keep the extensions in the best possible condition. Currently, she is working on a line of all natural products, including shampoo, conditioner, leave-in conditioner, and a spray.
At her salon, Adia always uses the finest, most authentic human hair which she sources from India and Cambodia. According to her, synthetic hair is just not ideal for itip extensions. After washing, they tend to become very tangled, and brushing out such tangles would pull on the beads.
At Posh Hair Boutique, Adia always ensures she is getting the finest product and has been doing years of research to do so. She always goes through her samples to make sure it is untouched, untreated hair. Often times, she explained, some distributors mix in real hair with synthetic fibers to maximize profits. "I can't use that because it goes against what I'm doing," she affirmed. "You wanna offer really really good, top quality hair… It kind of reflects on you as a stylist."
Adia is planning on taking her expertise on the road to make microlink and itip microlink extensions widely available. Starting in Delaware on August 18, she will be visiting different cities teaching classes. Adia always tells her social media followers to tag stylists and salons in their area so everyone can have access to this method.