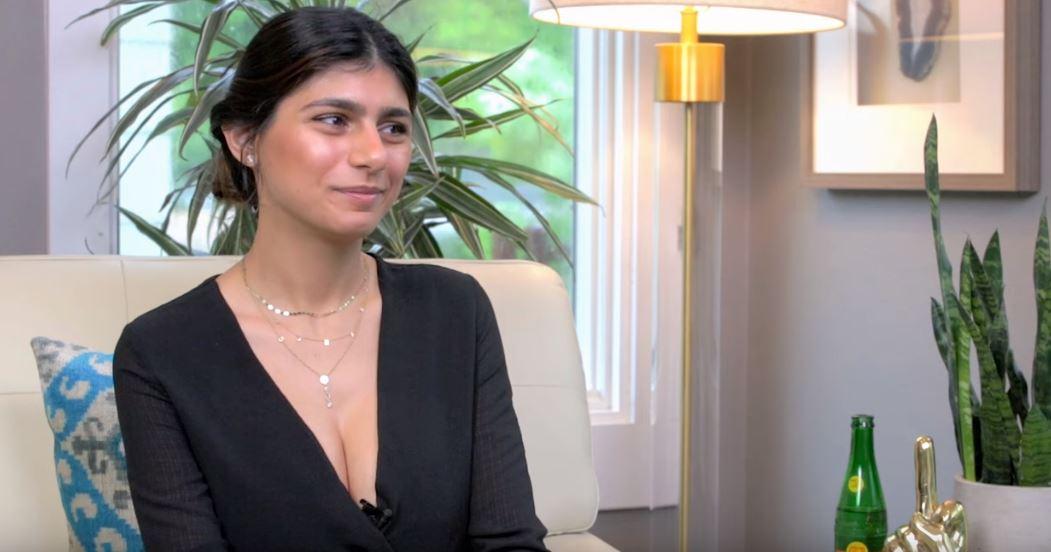 Mia Khalifa Opens Up on Being Exploited by Porn Industry
By Ash C

Aug. 13 2019, Published 3:57 p.m. ET
Mia Khalifa is one of the most well-known names in the porn industry, and many people might expect her to be earning millions from her highly-ranked Pornhub videos. But she revealed in a video interview with her friend Megan Abbott that she only made around $12,000 for her acting work in the porn industry, and "never saw a penny again." In the one hour and twenty minutes long interview, she calls out porn companies for "preying on callow young women" by "trapping women legally into contracts when they're vulnerable."
Khalifa was scouted on the street in Miami in 2014, and made her first porn film in October that year. She didn't plan for anybody to find out – she only viewed it as her "dirty little secret." Unfortunately for her, by December, she was the number one ranked performer on Pornhub. Her porn career only lasted three months, but even until today, there's still an active website under her direct name "Mia Khalifa," and she still remains one of the most viewed pornstars of all time. She told Abbott that she "hasn't yet accepted her past."
Article continues below advertisement
"All I've wanted these last years is for the site to be changed from my direct name."
-
"All I've wanted these last years is for the site to be changed from my direct name."
As one can imagine, it can't be easy to transition into other careers when your name is up on every major porn site. It was unimaginably difficult for Khalifa to move on after porn as she attempted to pursue a career in sports punditry; and she had to face rejection from a lot of companies that were fearful of her reputation. "It gets me so down when I get no's from companies who don't want to work with me because of my past," she commented.
Article continues below advertisement
With more than 16.7 million Instagram followers, Khalifa often receives offensive messages on social media. But since she quit the porn industry in 2015, she's learned to rise above the haters, saying, "I don't sweat the small stuff anymore. Things people say don't offend me. I always think 'Okay, but are you ISIS? Are you going to kill me? No? Move on.'" She mentioned ISIS here because her hijab-wearing performance was her most famous sequence, and without a doubt, it sparked much controversy and attention from different communities. Khalifa said it spread like wildfire, and not in a good way.
"ISIS sent me death threats, they sent me a Google Maps image of my apartment. I stayed in a hotel for two weeks after that because fear really set in."
-
Article continues below advertisement
"ISIS sent me death threats, they sent me a Google Maps image of my apartment. I stayed in a hotel for two weeks after that because fear really set in."
But now that it's over, four years after her departure from the industry, she said she's ready to "shed light on every questionable moment" from her past, even though she might not have come to terms with it all yet: "I might put on a facade, because I fake it until I make it."
"Because if I own it, it can't be used against me."
-
"Because if I own it, it can't be used against me."