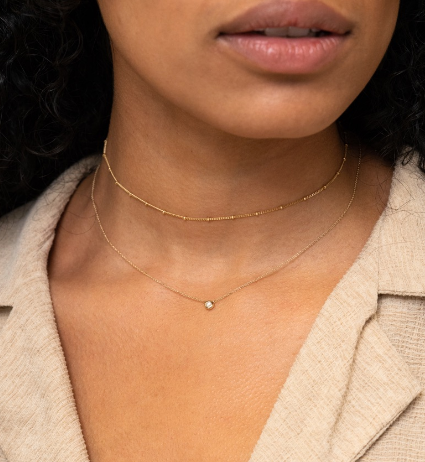 Mejuri: The Secret to Startup Success
By Jamie Rollo

Feb. 27 2019, Updated 3:34 p.m. ET
With the success streaming from Silicon Valley, it is no wonder fine jewelry brand Mejuri modeled their business around tech companies. By doing this, founder Noura Sakkijah was able to exponentially grow her company – she even began making more sales in one week of 2018 than the entirety of 2017.
Based out of Toronto, Mejuri was founded in 2013 by Sakkijah and her husband, Majed Massad. Her aim was to fill the gap between fine jewelry and the typical, fast fashion breakable jewelry found at stores like Zara and Forever 21. Their jewelry, made with solid gold, diamonds, and gold vermeil, ranges from $29 for small hoops to $950 for engagements rings.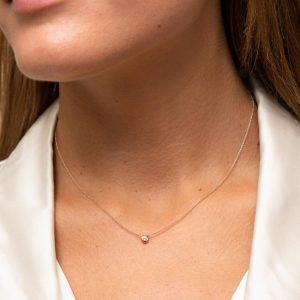 Sakkijah modeled her company around tech startups – encouraging failure and mistakes in order for greater success. Originally, they would crowdsource for jewelry designs. In 2015, Sakkijah's brother, Masoud Sakkijah, came on board and they reinvented the company by switching from outsourcing designs to having an in-house team. Mejuri handles a lot of their work within the company including influencer relations, web page design, and customer feedback.
Sakkijah's far-reaching goal is for Mejuri to become the number one jewelry brand, however, it is hard for small companies – especially ones that operate like Mejuri – to beat out fast fashion stores such as Zara. Mejuri produces on a way smaller, and more ethical, scale.
Article continues below advertisement
Everything from Mejuri is actually handmade but in small quantities. Rather than releasing a few huge collections per year, the brand releases micro collections frequently – that way they can better gauge what customers like and don't like more efficiently.
Sakkijah comes from a family of jewelers from Jordan. The connections made from that link the brand with a large jeweler network, allowing the company to have an amazing turnaround time for a company making only handmade pieces.
"Our aspirations are pretty huge," Sakkijha told Fashionista, "Yes, we are a fine jewelry brand, but it doesn't mean we can't operate like a tech company when it comes to the business."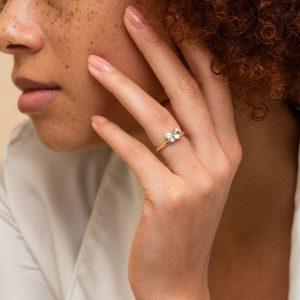 The brand has really resonated with millennial women. The simple, high quality yet affordable handmade designs are extremely appealing to that specified market. Additionally, Mejuri strives to make ethical products, another facet that more and more millennials are beginning to care about. The brand is certified by both and the Responsible Jewelry Council – both make sure materials are ethically sourced and the diamonds are conflict-free.
Mejuri recently opened its first U.S storefront in New York City and secured funding from Felix Capital, the same investment firm that backed Goop and Farfetch. Maintaining a yearly growth of 400 percent, Mejuri is geared up for great success.