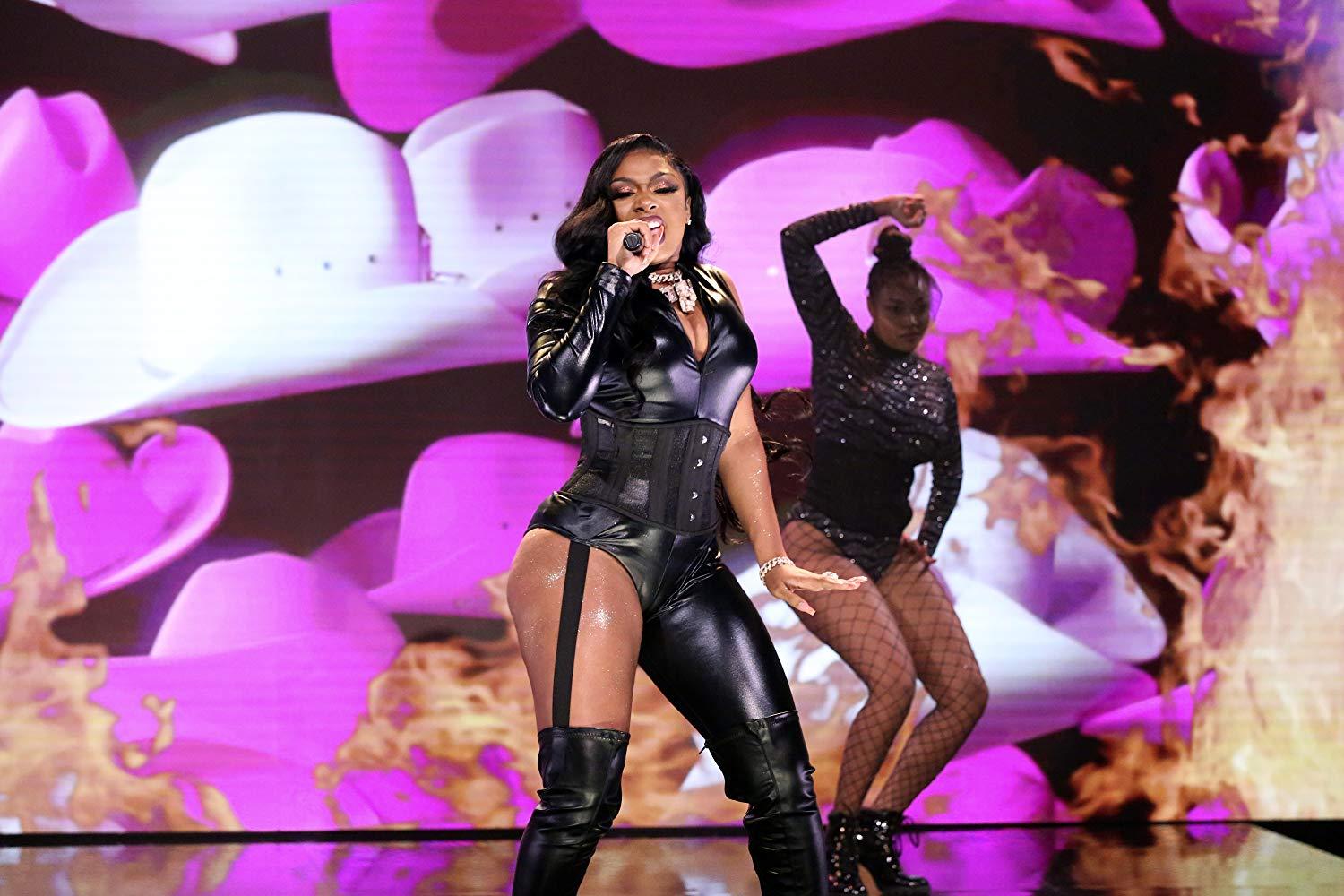 Megan Thee Stallion's Legal Battle with 1501
By Jamie Rollo

Mar. 3 2020, Updated 5:24 p.m. ET
Megan Thee Stallion's recent record label drama has caused quite the debate on social media. Many people who have now become self-proclaimed legal experts are split between siding with Megan or with her original label 1501 Certified Entertainment. Currently, the Houston artist is in a legal battle with 1501 because they have blocked her from releasing new music as her old contract is under negotiation. This debacle serves as a microcosm to the grey area of music contracts that have binded numerous artists in the past.
Megan announced on her Instagram that she was being restricted from releasing music due to legal action taken from 1501 Certified Entertainment. But before explaining the current conflict, it's imperative to know the entirety of Megan's history with 1501. At 20 years old, the Houston artist signed to a local label after dropping her first mixtape. Throughout this time, Meg was getting well deserved public attention from her viral freestyle videos, her SXSW performance, and her breakout EP Tina Snow, which she released in partnership with 300 Entertainment. With the success of that EP, she followed up with another titled Fever, which included hits like "Cash Sh*t" and "Realer."
Megan then decided to sign to Roc Nation's management team who pointed out flaws in her original contract. According to the artist, this is when "everything went left." Right after releasing her latest single, "B.I.T.C.H," 1501 Certified Entertainment legally blocked her from releasing any new music while the contract is under negotiation.
According to TMZ, Meg's original contract essentially states that 1501 gets 60 percent of recording income leaving her with the remaining 40 percent. However, with that 40 percent she has to pay off engineers and mixers, and the artists who are featured on any songs or projects.
Article continues below advertisement
According to Uproxx, CEO of 1501 Carl Crawford said he was disappointed that Meg decided to sign with Roc Nation but he also "kind of expected it." Their issue is that they have still been investing in the artist's career up until this conflict arose. They even have credits on that latest release.
This is where the public debate starts to form. Those who side with Megan believe that record labels tend to use legal jargon to exploit young artists with a dream. Even Meg herself recently tweeted, "It's not that I literally didn't read it, it's that I didn't understand some of the verbiage at the time and now that I do I just want it corrected."
Article continues below advertisement
Those in favor of 1501 are arguing that the label was integral to Meg's recent success. For the years leading up to her mainstream success, they were supporting her, funding her, and providing her with opportunities. Founder of Playa's Club Music Group tweeted in defense of 1501, "His MONEY is what broke Meg @theestallion. Talent without a bag in today's industry is like having a car with no gas. This music sh*t costs money. Stop saying Meg ain't need bro. They needed each other."
Article continues below advertisement
No one has access to the official documents, so it is really hard to determine whether 1501 took advantage of a young Megan with unfair terms and webs of confusing legal terminology. But given the industry's history of exploitative practices, it wouldn't come as a shock if that were the case. A lot of times, artists are bound their initial labels via contracts that require the artist to release a certain amount of projects under that label. And, the artists really only get back "pennies on every dollar earned" even if they earned back the label's initial investments. In Meg's case, specifically, she had signed with 1501 promising four album releases. Megan has yet to release an album under 1501 (Tina Snow and Fever are technically mixtapes).