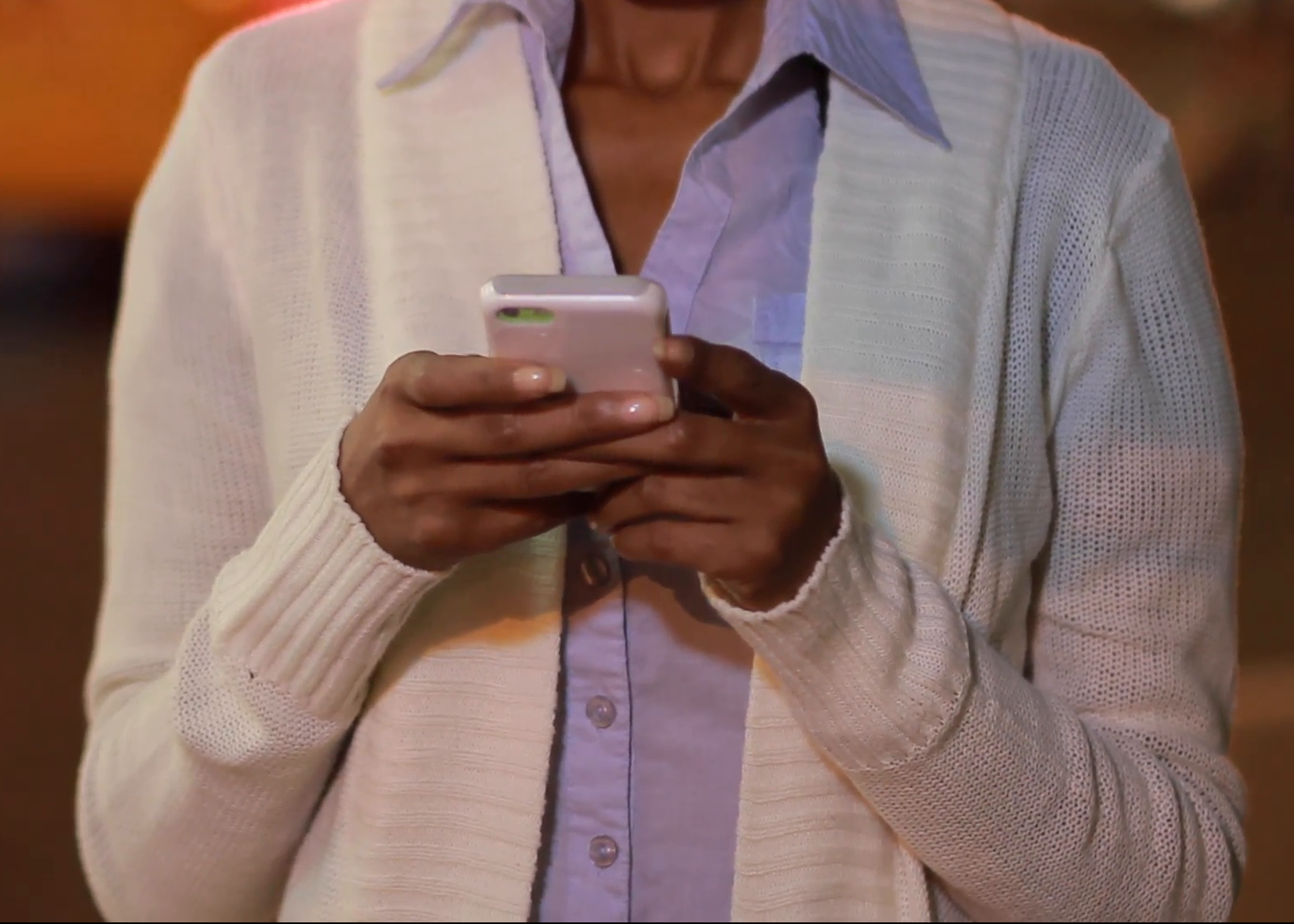 Meet "Roo": Planned Parenthood's New Sex Ed Tool
By Jamie Rollo

Jan. 28 2019, Updated 4:11 p.m. ET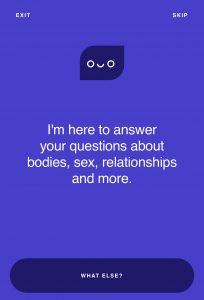 Planned Parenthood has created a new, efficient sexual education innovation that will change the way teens learn about their sexual health. Named "Roo", the new service allows teens to anonymously ask questions about relationships, sexual health, and reproductive health.
"Roo" is a chatbot that can be accessed by visiting roo.plannedparenthood.org on a mobile device. It links to a quick intro and asks for the gender of the user, in order to provide more appropriate and accurate answers. Then, you are free to chat with the adorable online bot.
Users can choose from a list of premade questions, curated based upon what teens are typically asking, or they can type out their own answers. Using artificial intelligence, "Roo" is able to learn more with each question to provide more tailored answers. Planned Parenthood's sexual health educators answer the questions asked through the bot.
Users can ask just about anything, from juvenile crush and puberty questions to more serious inquiries surrounding contraception, STD's, and pregnancy.
Article continues below advertisement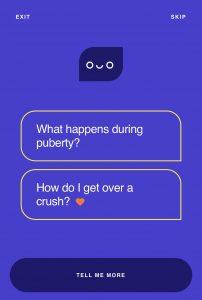 "It's more important than ever that we have as many methods as possible to reach people where they are for health care and education," Dr. Leana Wen, president of Planned Parenthood Federation of America, told Wall Street Journal, "The chatbot is one more critical tool we're piloting to provide that information for people.
"Roo" was designed for anyone to use, but places an emphasis on educating teens ages 13 to 17. Across the United States, teens are deprived of sex education due to lack of funding, or pressures to promote abstinence-only education, which has been proven many times to not be effective in preventing teen pregnancies.
The bot allows Planned Parenthood to go to those corners of the country to reach as many curious teens as they can. The organization worked closely with Work & Co, a design and technology company, for about 14 months in order to make "Roo" extremely accessible and easy to use for teenagers. Since teenagers spend quite a bit of time of their phones, Planned Parenthood felt a mobile interface would work best.
Though "Roo" is aimed at teenagers, anyone of any age can ask the chatbot questions free of charge. Users can access the bot through their phone's web browser, or by texting "Roo" to 22422.