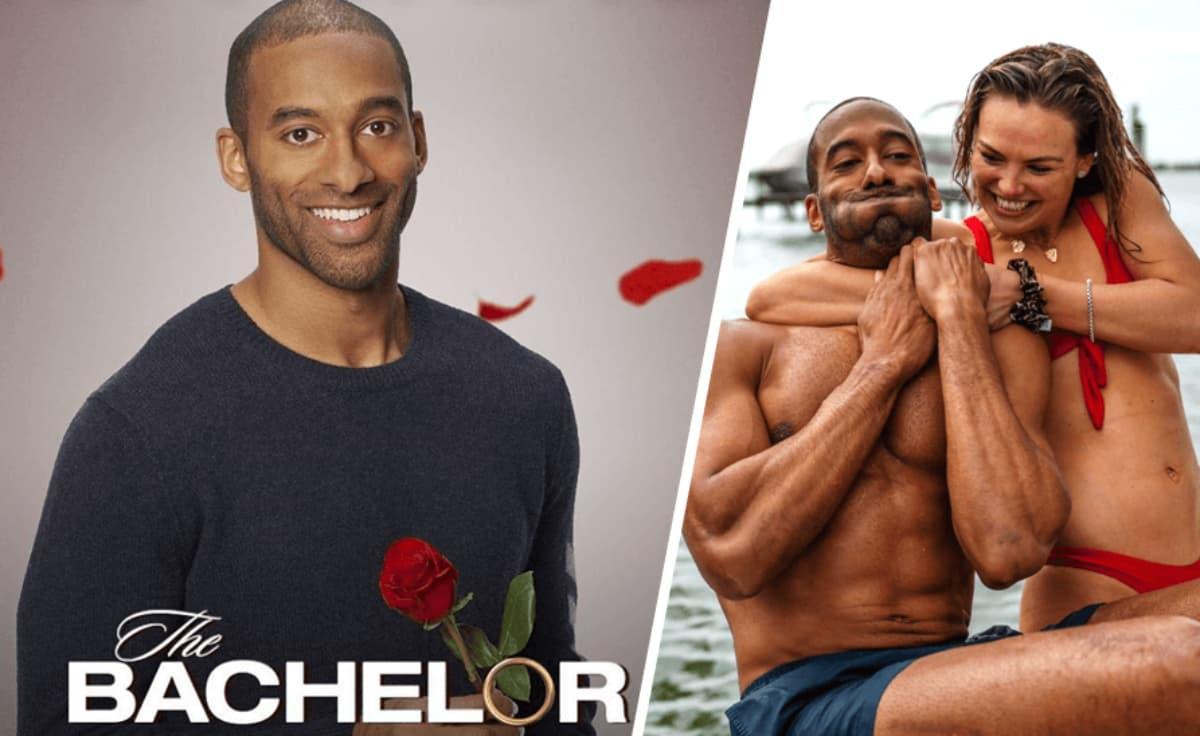 ABC Introduces their first Black Bachelor Matt James
By Jamie Rollo

Jul. 24 2020, Updated 4:14 p.m. ET
As COVID restrictions begin to lift, ABC will begin shooting their upcoming seasons of The Bachelor and The Bachelorette. The new seasons will feature Clare Crawley as the newest bachelorette and Matt James will be the newest bachelor and the first ever Black bachelor in the series 24-season history.
"We know we have a responsibility to make sure the love stories we're seeing onscreen are representative of the world we live in, and we are proudly in service to our audience," ABC said in a statement. "This is just the beginning, and we will continue to take action with regard to diversity issues on this franchise. We feel so privileged to have Matt as our first Black Bachelor and we cannot wait to embark on this journey with him."
According to People, James was supposed to appear on Clare's season as a contestant. His social media appearances with previous suitor Tyler Camron and television cameos caught some negative attention from the bachelorette. The two were seen making TikTok's together in order to raise money for the Robin Hood Foundation, unbeknownst to Clare. Seemingly in reference to James, she tweeted out "If you are doing interviews and creating Cameo accounts before you are even on my season… you are in it for the wrong reasons… #dontwasteyourtime." She continued, "Respect the opportunity you've been given. Respect the rules. Respect me."
In an Instagram story, James responded by saying, "Now for those of you who may have missed the messaging earlier this week, myself and Alex Bachman… pledge all of our Cameo earning to the Robin Hood Foundation to fight this fight. We're just coming up with creative ways to raise money for these kids that are the future and I hope y'all can help."
Article continues below advertisement
This slight buzz, and of course the extra planning time, gave ABC an opportunity to consider James as the next Bachelor. There of course was added public pressure from past contestants and fans. Thousands of viewers signed onto a petition demanding executive producer Mike Fleiss to diversify the show. Previous Bachelorette Rachel Lindsay, who was the first and only Black lead on the franchise, also voiced her concerns and called on ABC to fix the issue.
In an interview with Good Morning America, James spoke on the matter saying, "When Rachel speaks, we listen. She has a very important voice in all this, being the first Black woman, person of color to be a lead, and… this is hopefully the first of many Black men to be in the position I'm at now." He further added, "It's an honor. I'm just going to lean into myself and how my mom raised me, and hopefully when people invite me into their homes on Monday night… they see that diverse love stories are beautiful."