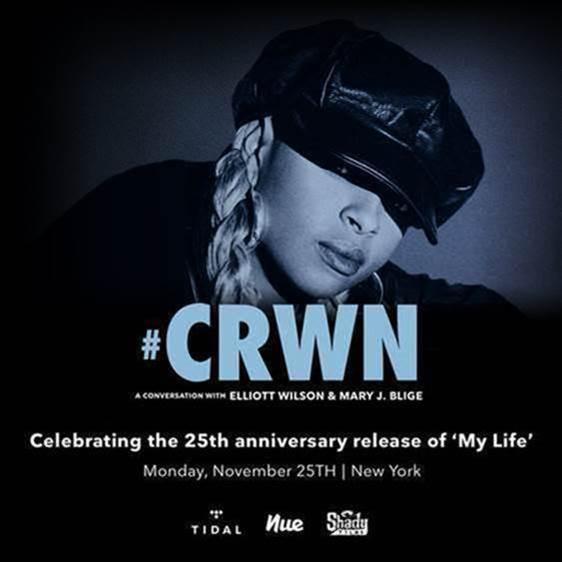 Mary J. Blige Celebrate the 25th Anniversary of 'My Life' with Elliot Wilson
By Jamie Rollo

Nov. 26 2019, Published 5:18 p.m. ET
November 25, the legendary Mary J. Blige sat down for an interview with Tidal's own Elliot Wilson to celebrate and reflect upon the 25th anniversary of her album My Life. The CRWN interview was live streamed exclusively to Tidal subscribers, but Bombshell was lucky enough to attend and we have all of the highlights and an exclusive link for viewing.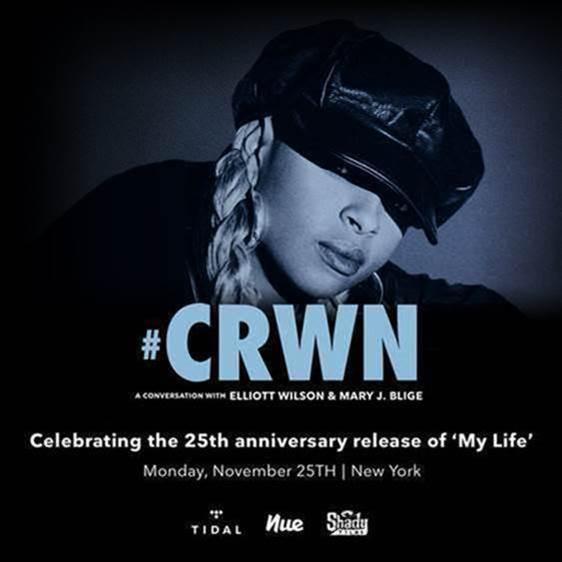 My Life was one of the many successes in Blige's musical career. Her voice became synonymous with '90s and '00s R&B. The album gives a deep look into her life behind the scenes as she opens up about dealing with clinical depression, drug and alcohol abuse, and an abusive relationship. "The fans were saying me too, Mary. We're hurting too, Mary. We're suffering too, Mary," she revealed to Wilson. "But 2008, the album was very hard to listen to. I looked like I was fine but I wasn't."
Article continues below advertisement
She discussed working alongside Puff as she was selecting songs for My Life. "It was healthy because he wanted me to win more than I wanted to win," Blige said. "That's why I was always afraid to bring him my sad songs because I thought he was going to shoot it down because he always wanted me to be up. So it surprised me when I brought him the concept of these songs and he was like 'This is what we need to be doing.'"
Blige has had a fruitful career with hits spanning across generations of music listeners. In her sit down, intimate interview with Wilson, the two discussed the ups and downs of fame, record deals and more. She revealed that obtaining a record deal wasn't something she strived toward stating, "It wasn't something that I dreamed about. It was something I had to do to survive!"
But 13 studio albums and numerous Grammy wins later, Mary J. Blige became R&B's It Girl, possessing a legendary status today. Fame was the last thing she had expected. "[We] didn't realize what we had done," she said discussing fame. "It was so big I was afraid of it. I buried my head and turned away from it."
Article continues below advertisement
Her long career, of course, came with life lessons. For Blige, that is "stay humble, God first, always give, forgive, forgive myself, and just try to do the best I can, and continue to work on being confident." She added, "Because if you're not confident, no one's going to care."
Blige has been adding to her resume outside of music taking a hand in acting and producing. She revealed that what's next for her includes "more acting, singing," and serving as a producer in upcoming films.
If you missed out on the CRWN interview, you can view the entire Mary J. Blige and Elliot Wilson CRWN interview below: