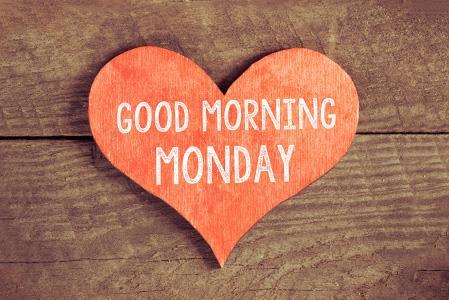 Making Mondays More Bearable
By Claire Concannon

Dec. 4 2018, Published 4:09 p.m. ET
We all dread the end of the weekend because we know that means the start of the week is coming around again, and that means Monday mornings. Mondays can be a difficult day, it's the start of the work week for many of us and just a fairly bleak day in general after trying to get over a weekend. We all have little ways to make Mondays more bearable but here's a few tips to try make it even better.
Clean Your Room Sunday Evening.
There's nothing worse than waking up on a Monday morning, or any morning really, to a messy room. There's a weird calming feeling when waking up to a clean room, you know what they say, clean environment leads to a clean mind. When waking up on a Monday morning the last thing you want to do is roam around your messy room trying to find something to wear to go work, instead having your room in order with some clothes out ready for you to go straight out the door will make your Monday a whole lot better.
What's worse than getting up Monday morning? Getting up early to go the gym on Monday morning is the answer there. But one thing I can tell you for sure is that if you start your Monday off in the gym you are going to have a much better week. This will encourage you to start your week off with a positive healthy attitude and give you the energy to start your week off in a good way. It also encourages you go to the gym more times throughout the week so it really benefits your whole week, not just your Monday.
Article continues below advertisement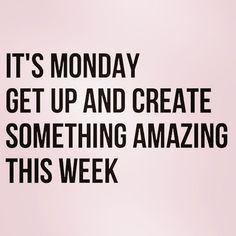 Plan an Activity For Monday Evening,
Planning something fun to do for Monday evening will make getting up on your Monday morning far easier because you have something look forward to at the end of your work day. Whether it be fun class, a nice dinner with friends or even a little bit of ice skating make sure it's something that will make those dreaded Mondays a little bit easier to get through.
Have a Good Morning Routine.
After a weekend of lie ins it's difficult to imagine the horror of waking up on a Monday morning but if you have an enjoyable morning routine in place it honestly helps you to drag yourself out of the bed. I personally like to get up, go to the gym, come home and have time to get myself together before work. I try to give myself a lot of time so I don't have to rush out of the house, I like to have a cup of coffee and some breakfast to set me up for the day. However you like to enjoy your mornings make sure to get yourself into a good routine.