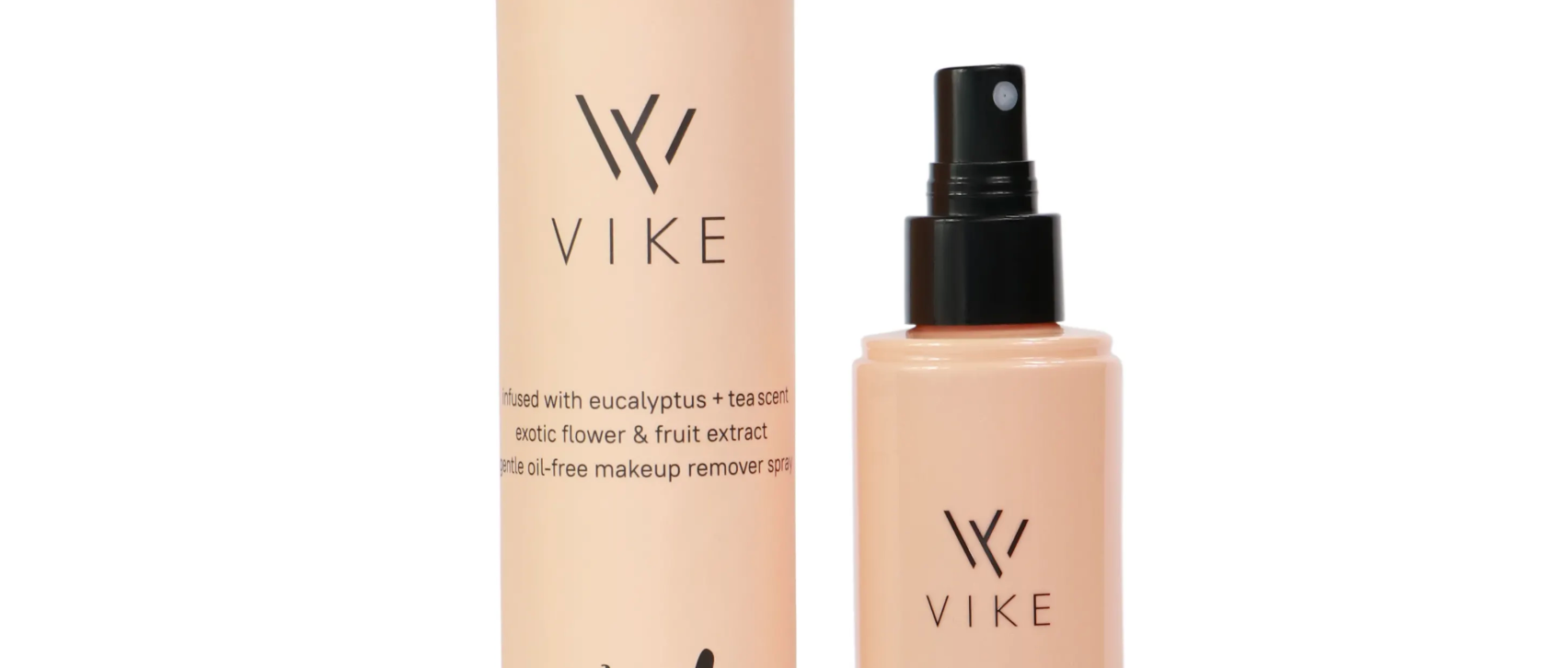 Ditch Makeup Wipes with this Oil Based Cleanser
By Jamie Rollo

Feb. 21 2020, Updated 5:12 p.m. ET
In 2020, we're ditching makeup wipes. While this may be the standard for makeup removal, most wipes do more harm than good. The best way to remove makeup is through a double cleanse system, which means using an oil based cleanser/remover before following up with a solid facial cleanser. Navigating the quasi-new world of oil cleansers can be difficult as there are so many brands to choose from. I recently tested out the Vike Beauty Makeup Melt and I found it to be the easiest, most effective way to fully rid your skin of the day's makeup, dirt, and pollution grime.
First things first, makeup wipes are absolutely horrible for your skin and you really should avoid using them. Any skin routine step that involves rubbing and tugging can actually cause a lot of damage. Of course, if you're in a bind, makeup wipes aren't the absolute worst thing you can use; anything is better than sleeping in a full face of makeup. With that being said, many dermatologists and skincare experts alike agree that it is the least effective method of removing makeup in full.
Dermatologist Dr. Craig Kraffert explained in a HuffPost interview that the main reason for makeup wipes' ineffectiveness is due to the fact that there is no water needed, lowering its ability to really cleanse the skin. He explained, "A wipe's limitation is that it requires the skin to be exposed to higher concentrations of cleansing ingredients, without the benefit of being able to rinse them away with water."
Article continues below advertisement
This is exactly why many experts in the industry swear by the "double cleanse" system. This routine for removing makeup has completely changed my skin. Just last week I was still using makeup wipes and following up with a micellar water. I noticed that despite doing that two-step makeup removing routine along with washing my face afterward, there was still makeup residue coming off on my towel and on the cotton pad I used to apply a toner. Quick side note: if you see makeup coming off after using a toner, know that your makeup removing system is inadequate.
What you should be doing instead is using an oil cleanser, followed by a regular, gentle cleanser. You start off with an oil cleanser, applying the product directly to the skin without water to fully break down the makeup, dirt and other pollutants. You then rinse off the broken down makeup with water following up with your usual face wash.
Article continues below advertisement
Recently I've been trying out different oil cleansers to see which ones work best for my skin. Thus far, none have compared to Vike's Makeup Melt for numerous reasons. Prior to testing out this product, I was testing out the Boscia Makeup-Breakup Cool Cleansing Oil and the Banila Co. Clean It Zero Cleansing Balm. I did like both, however, they had their faults. The Boscia oil cleanser, for me, is a little bit pricey and you do need to use a lot of the product to get the job completely done. And the Clean It Zero formula was too difficult and quite messy to use. It has a similar consistency to coconut oil so they provide a little spoon to scoop it out, which is tedious to use when you find yourself needing more of the product.
Vike's Makeup Melt, however, is a spray-on product which makes application a breeze. It also smells amazing. It's infused with a eucalyptus and tea scent, which makes the most relaxing part of the day that much more serene. It also contains amazing extracts and ingredients, including glycerin which helps to keep your skin stay hydrated.
Article continues below advertisement
As far as cleansers go, I swear by the Burt's Bees Soap Bark and Chamomile Deep Cleansing Cream and I've also heard great things about the Simple Water Boost Micellar Facial Gel Wash. Mainly, you just want to make sure to find a good cleanser that works to remove makeup and dirt without completely stripping your skin. For a while, we all believed that the tight feeling in your face after cleansing was a good thing, but if you experience this sensation that is a clear sign your cleanser is stripping your skin. It is important to keep in mind that the only thing your cleanser should be doing is simply cleaning your skin and prepping it for your full skincare routine.
One main thing to avoid, however, is physical exfoliants of any kind. Microbeads, walnut shells, or others can easily cause microtearing in your skin which can cause long term damage. If you do enjoy a physical exfoliant, it is best to use products that use a more gentle, refined exfoliant and you should use said product no more than three times a week.
Overall when it comes to double cleansing and skincare in general, it is super important to identify your skin type and research ingredients and products that best suit your personal, skincare needs.