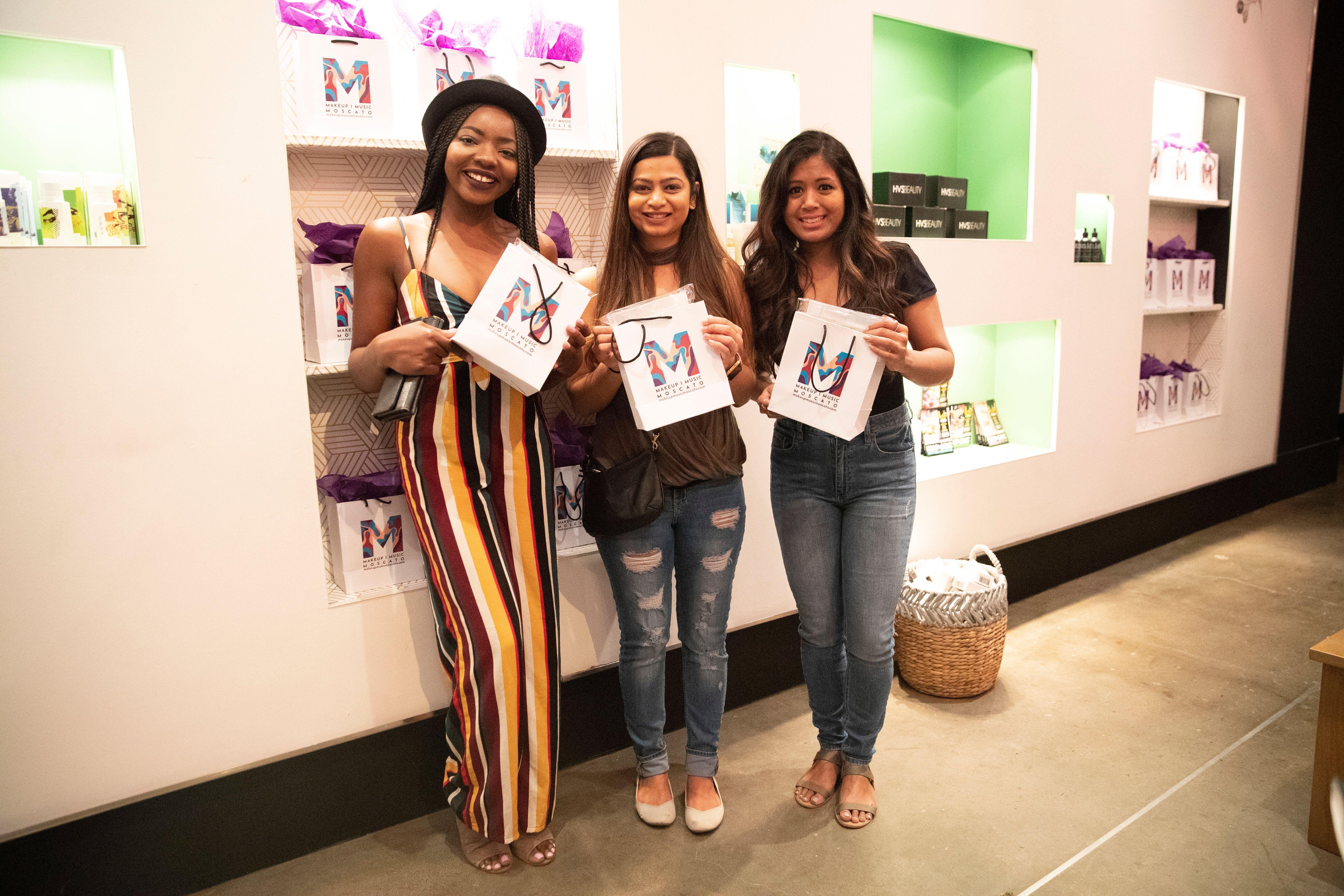 Makeup Music Moscato #NYFW19 was Bubbly & Fun
By Ash C

Oct. 2 2019, Updated 10:01 p.m. ET
Makeup Music Moscato is a glamorously curated experience featuring many things that all Bombshells love. The one-day concept event introduces the latest global beauty brands alongside moscato wine tasting and live music. And this time, Makeup Music Moscato came to New York Fashion Week for a second annual edition.
Taking place in the Noho district of New York City, the venue chosen for this year is the Briseis Beauty store – a woman-owned skin, body, and hair care brand that is organic, vegan, and eco-friendly. Briseis boasts "a combination of wellness, self-care, and sustainability."
Upon setting foot in the event, immediately we noticed the uplifting pop music blasting through speakers, and the happy faces of women around the shop trying on eyeshadow palettes and super-pigmented lip glosses from HVS Beauty, a limited edition makeup line that celebrates inclusivity.
It was set up right next to a selfie station, and girls were vibing to Cardi B and Camila Cabello as they made use of the perfect lighting with their friends. Everybody was enjoying themselves – there was an abundance of Voga Moscato, the award-winning bubbly wine straight from Northern Italy that captures the natural fruity aroma and vibrant flavor of the Pavia grape.
Article continues below advertisement
It was so nice to drink that we almost forgot about the yummy treats from the famous Georgetown Cupcake! Calories don't count when they're free, right? And then there was Simply Gum – they make plastic-free, synthetic-free, and non-GMO certified natural chewing gums in Brooklyn.
The 2019 NYFW edition of Makeup Music Moscato was so cute – the event was meant to end by 9 PM, but kept getting a crowd and went on till almost 11 PM. We can't wait for next year! But for now, MMM's next stops are Toronto and London. Don't miss out – grab your tickets here now!