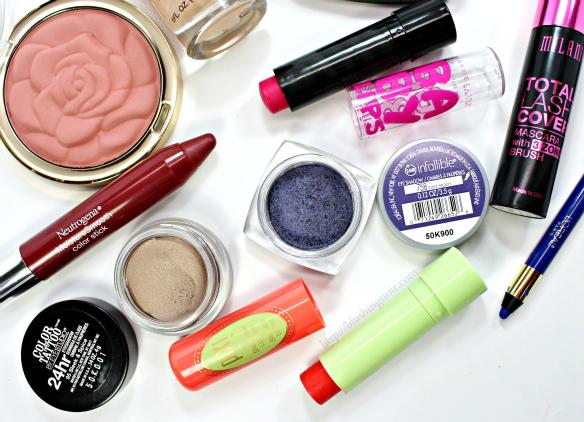 Makeup Lovers: Don't Be Ashamed of Drugstore Products
By Rhamer Bernardez

Aug. 16 2017, Updated 5:30 p.m. ET
Growing up, you may have snuck into your mother's purse when she wasn't looking and took out that rectangular Estée Lauder case, popped off the lid to reveal the bright red lipstick it held and smothered it onto your mouth. However, little did you know that the lipstick that you now that the lipstick costs a $43 a piece.
Of course, as you get older, you realize the value of money and try to save every dollar you can, trying to find the best deals possible. Sometimes, major makeup brands such as Urban Decay, Tarte, Anastasia Beverly Hills, etc. are not included in sales at Ulta Beauty or Sephora.
So how do you stay on a budget and still get a glamourous look? Two words: drugstore makeup.
You may think that drugstore makeup products are for teenagers who are being introduced into the beauty world, but that is definitely not the case. There are so many beauty gurus on YouTube and Instagram that swear by and use drugstore products as their "go-tos". Not to mention all the celebrities that sponsor drugstore makeup such as Revlon, L'Oreal, and Covergirl.
Of course, your local CVS or Rite Aid may not have tester products to freely try and opening up a new bottle of foundation before purchasing it is an absolute no-no, it is hard to shop for the right shade. If you are around an Ulta Beauty however, shopping for drugstore makeup is a lot easier since they have a majority of drugstore brands and testers for customers.
Don't be ashamed of being on a beauty budget, everyone has been there! It is important to know your limits, monetarily wise. If buying an NYX setting powder over a Laura Mercier setting powder is what you can afford, then so be it! Forget about what other people say because at the end of the night, you'll be achieving the look you want without breaking the bank.