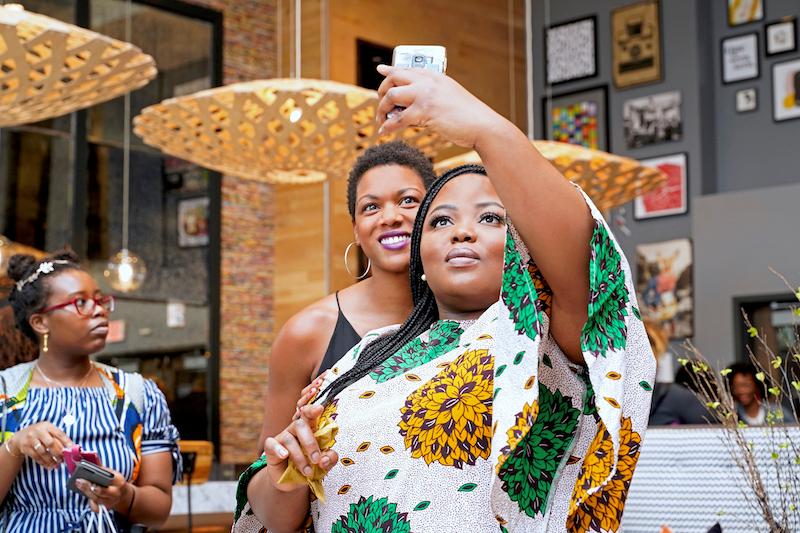 Make Up Music Moscato Brings Together Women-Owned Brands
By Jamie Rollo

Sep. 17 2019, Updated 5:58 p.m. ET
Bringing together the three things we all love, the Make Up, Music, Moscato event aims to highlight up-and-coming indie beauty and lifestyle brands. While sipping on sweet moscato and listening to live music, event-goers can browse the numerous women-owned beauty and lifestyle brands. The one-of-a-kind occasion was started by Bukola Are, who founded the independent brand HVS Beauty. Bombshell got to ask this mogul all of our burning questions about the event AND finessed some free passes for a few lucky readers. Check out our Q&A below and make sure to head to Bombshell's IG for the exclusive Make Up Music Moscato ticket giveaway!
Bombshell: How did you come up with the idea for Makeup Music Moscato?
Bukola: Makeup Music Moscato is everything ladies love. It's everything I love. I love makeup, I run an indie beauty brand called HVS Beauty. I love music, I truly believe there's a song for everything, every emotion, every vibe. And moscato is my drink of choice. I started Makeup Music Moscato as an opportunity to look for a creative direct marketing experience to introduce my brand to influencers.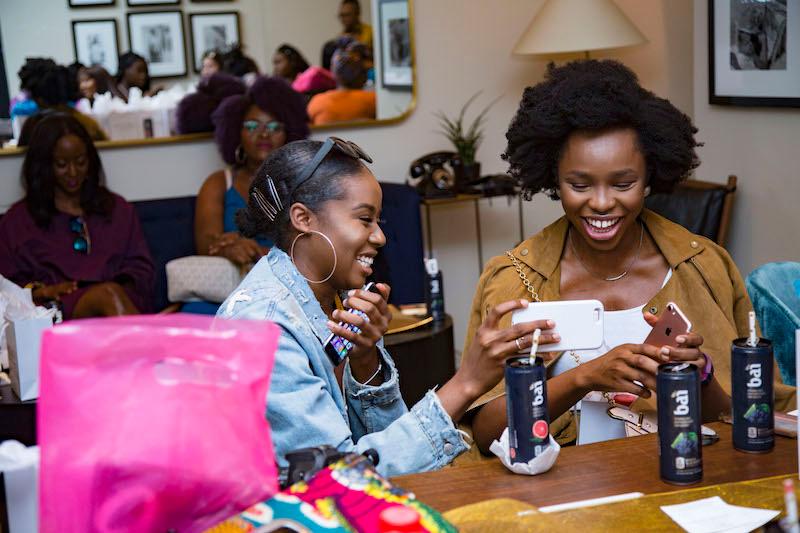 Article continues below advertisement
Bombshell: How long have you been running the event?
Bukola: Two years. Our debut event was in 2017 in Lagos, Nigeria. Since our debut event we've hosted MMM in New York, Toronto and DC.
Bombshell: What does the decision-making process look like when you're deciding on exhibitors? Is there any criteria or specifics you look for?
Bukola: While we love and support a wide range of concept beauty and lifestyle brands, our main goal and priority is to highlight women owned, global independent beauty brands.
Article continues below advertisement
Bombshell: What is your overall goal for the event?
Bukola: As social media becomes a more integrated part of our lives, influencer marketing has exploded. Running an independent beauty brand myself, I understand first-hand how expensive influencer marketing can get for an indie brand. We created this platform as an avenue to extend their reach.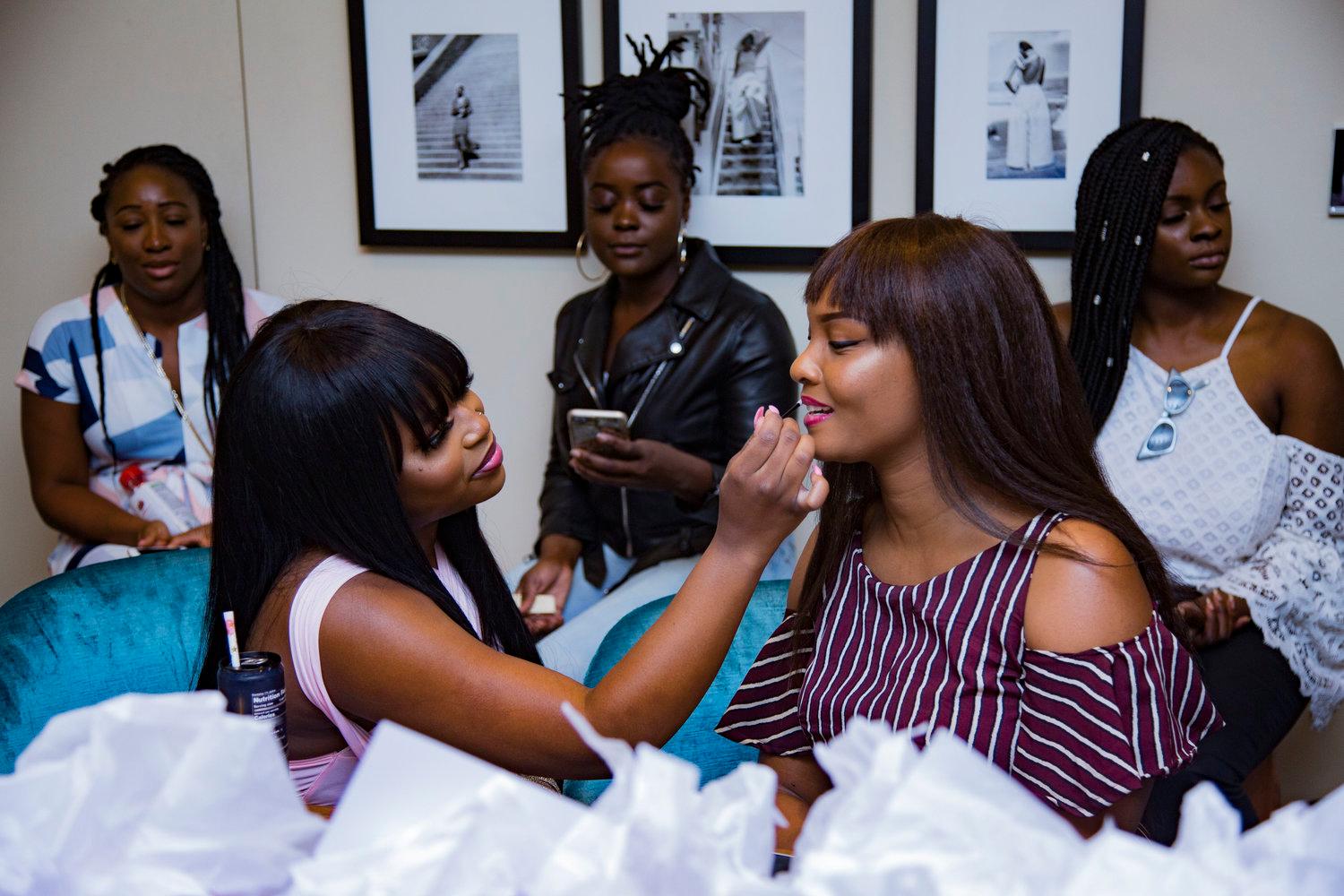 Article continues below advertisement
Bombshell: What has been your favorite memory from Makeup Music Moscato thus far?
Bukola: There are too many but I would definitely have to say our last New York Fashion Week event was phenomenal. The room was filled with genuine love and support. The event was hosted by beauty blogger and influencer, Ronke Raji. The room was filled with so much Black Girl Magic, Shalom Blanc, Nneunfiltered, Makeupmoo and many more came by to support our start-up brand and for that I'm forever grateful. I'm huge advocate of women supporting women and that day really inspired me. Our inaugural event in Lagos, Nigeria was phenomenal as well. Over 300 attendees were there, it was so beautiful and I can't wait to host another edition in Lagos,
Bombshell: Do you plan on expanding the event to other locations? 
Bukola: Absolutely, we're heading to Toronto soon, and the Art Basel Festival in Miami this December