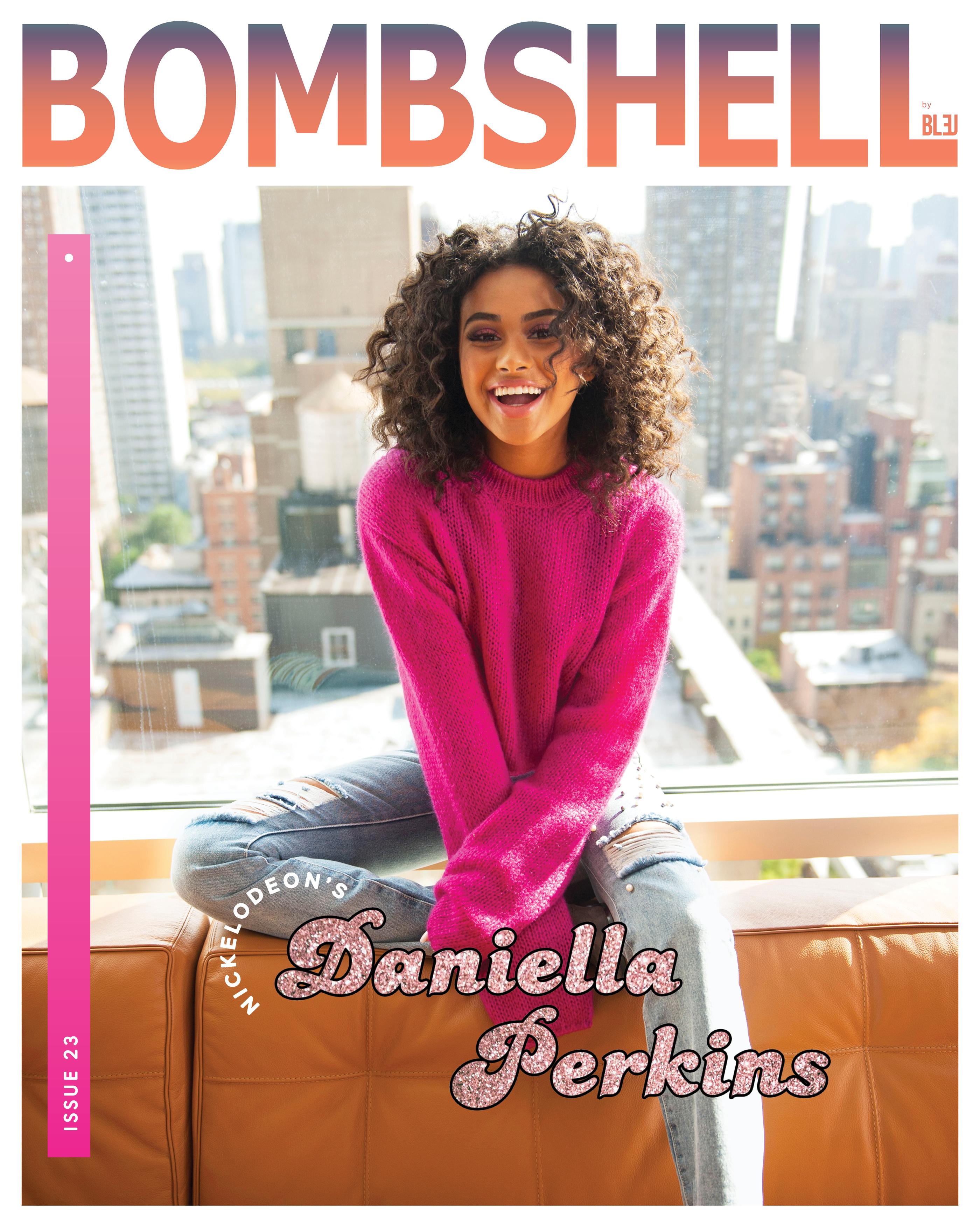 This Is How You Make History: Daniella Perkins
By Ebony Allison

Aug. 16 2018, Updated 9:49 p.m. ET
At 17 years old, most girls are picking out prom dresses or finalizing college decisions – very few get the chance to make history and inspire a generation. Daniella Perkins is one of the lucky few.
Perkins is Nickelodeon's first biracial princess. While her role on Knight Squad has led her to make history, there are many other creative layers to this Cali-native. Like many child stars, Perkins knew her passion for performance early on, but having a supportive family is not as common for most who dream to become a star. Fortunately, Perkins' mom believed in Daniella's vision and became the ultimate cheerleader. Today, Perkins has many women to thank and look up to as her career unfolds. With a growing following of over 467K, it's safe to say that the budding star is off to a great start! Though acting is her passion and one that she loves immensely, there is much more that this fashion-loving, peanut-butter-scooping, New-Girl-junkie, history-maker wants to do. From producing films, becoming a feature film actress to designing clothes, Pekins plans to have her hands in several areas of the industry. But for now, she'll just have her hands in her hair trying to achieve that perfect curl and vlogging her morning routine for her YouTube subscribers. Daniella's Youtube is where followers can catch her behind-the-scenes life, but Bombshell is where she's spilling the deets about Knight Squad, how her mom went from single-mom to momager to make Daniella's dreams come true, and how she wants to continue her legacy of inspiration.
Article continues below advertisement
How was your early life growing up?
I grew up in Orange County California. My sister and I were raised by our single mom. She taught us to set goals and work hard to reach them. She was very supportive and inspired us to be creative; encouraging us on everything we did. I even had the opportunity to travel across England and Australia performing with The Fullerton Children's Repertory. I went on to start my own website with my sister called "Perkins Sisters."
When did you know that you wanted to be an actress?
I've always had a passion for acting and loved performing. If I wasn't on stage, you could find me on the playground teaching a group of my friends my latest routine. It wasn't any surprise to my mom when I announced at 14 years old that I wanted an acting career. Every day she devoted all her time to drive my sister and I from Orange County to L.A. for auditions. I am very blessed to have a mom who believed in my dreams and took my career seriously.
Article continues below advertisement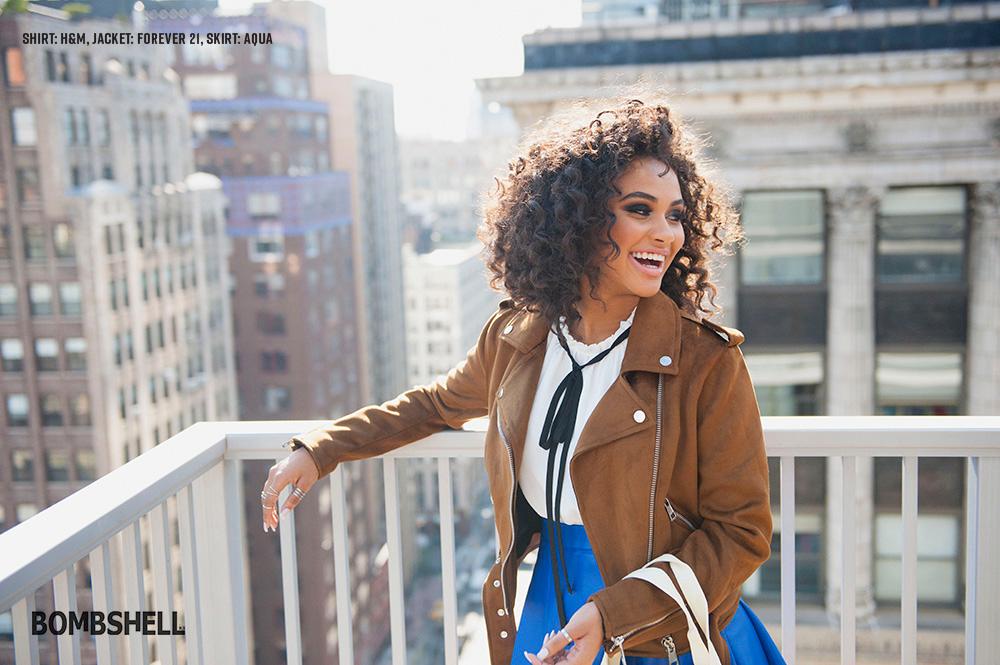 Who is your role model and what is the best advice you have gotten as an actress?
Oprah has always been my role model. I would always rush home from school to see her, it was so inspiring to watch a successful black woman with her own platform. Sharla Bridgett, a producer on "Legendary Dudas" (the very first show I was on), told me to "be confident, believe in myself and stay true to who I am…. acting is a tough business, but you can make it with hard work and determination." Her advice was truly something I take with me, and live by every day.
Describe your first professional role?
Article continues below advertisement
My first professional role was on a Nickelodeon show called "Legendary Dudas." I played Sophia, a very preppy girl, all about accessories…. especially her cat ears. On my audition, I forgot to take off my cat ears that I wore 24/7, so the writers decided to make them Sophia's thing!!!! I got to wear cat ears in every episode.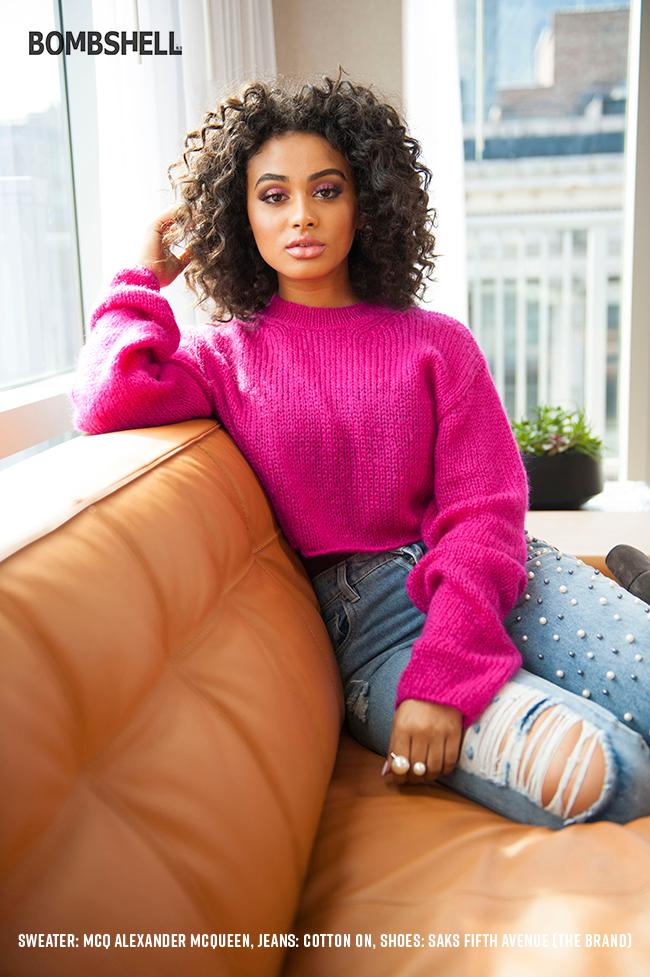 Article continues below advertisement
Which actress or actor is your dream person to work with? And what is your dream role?
I would love to work with Jennifer Lawrence. I think she's an amazing and powerful actress that can take on any role. She can play dramatic roles that make people cry or comedic roles that have you laughing to tears. I strive to be a kind of actress that can take on any role like that. My dream role is to be someone with superpowers, in an action feature film! I also dream of being in a feature film inspired by a book, bringing the pages to life on the big screen.
What is your curl routine and some of your go-to products?
When I was younger, I could just twirl my hair through my fingers for perfect curls. Now that I'm older, it's a bit more to get the curl I want because I've experimented with hair straighteners and various hairstyles. Today, my curl routine is still in the process of perfecting, but I think I've got it down pretty good! Now that I am embracing the natural hair look, I almost never have heat held directly to my hair. I only wash my hair every three days, and whenever my hair is feeling dry, I literally drench it with conditioner and leave it on for the whole day. My DevaCurl products work amazingly with my curl. I'm also very lucky to have such amazing hair people on set, Jani, and the hair ladies literally create moisturizing hair solution just for my hair to keep it looking fresh. I also love working with my amazing hair stylist Gracie who finds different ways to keep my hair poppin'.
Article continues below advertisement
You are a very stylish girl! Who are your fashion inspirations and why? What are your favorite places to shop?
Thank-you! Selena Gomez is my fashion inspiration. She always dresses very casual yet classy which I love! I always like to switch my style up by adding different accessories like rings, backpacks, and belts. To keep things looking fresh, I mix and match to get more than one look for each piece of clothing… My favorite places to shop are Urban Outfitters, Forever 21, Topshop, Pretty Little Things, and Brandy Melville.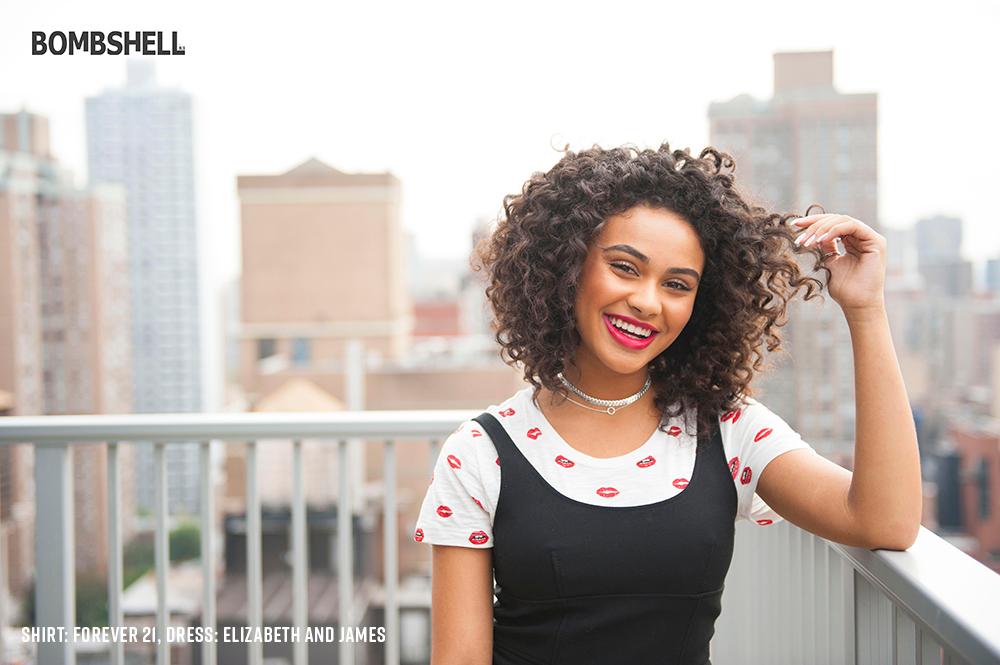 Article continues below advertisement
What are your guilty pleasures?
My guilty pleasures are binge-watching The Office, or New Girl, and scooping out peanut butter, eating straight from the jar!
Who is your #MCM and #WCW?
My #MCM is 1996 Leonardo DiCaprio. My #WCW is Zendaya.
Article continues below advertisement
Do you have any hidden talents?
I'm not sure if it's a talent, but I sleep with my eyes open! And not many people know I love to design clothes! My love for fashion and creating new looks is something I really enjoy doing. I also love to write and my sister and I have actually written a few scripts.
What are 3 products you cannot leave the house with?
I absolutely cannot leave the house without eyelash glue, chapstick, and a portable charger.
Article continues below advertisement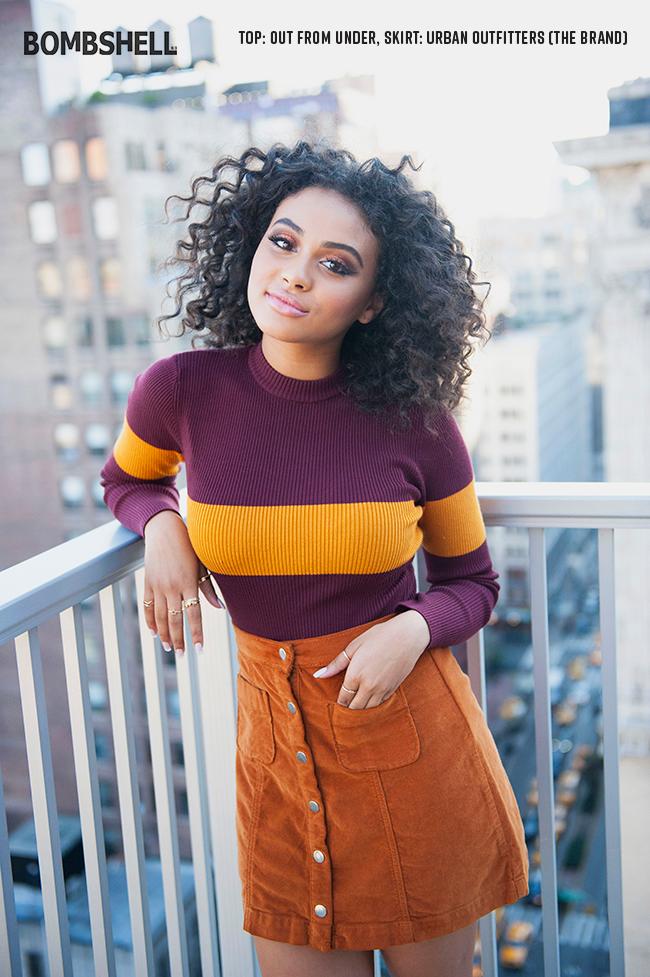 Where do you see yourself in 5 years?
I see myself as a successful actor in five years. My plans are to be producing and starring in feature films. My overall goal is to continue to inspire girls to follow their dreams and never stop believing in themselves.
Do you have any advice for young girls who want to be actresses?
My advice for young girls who want to pursue acting would be to never give up on yourself. Everything happens for a reason. There will be obstacles but stay strong and stay positive. Your dreams will become a reality when you keep believing in them.
Knight Squad "Wish I May, Wish I Knight" – Friday, May 25, at 8:30pm
Knight school quests have begun and Warwick worries his fears will hinder the squad. To help the team, Warwick uses Fearless Fairies making him immune to fear but also reckless, putting the squad's quest in jeopardy.