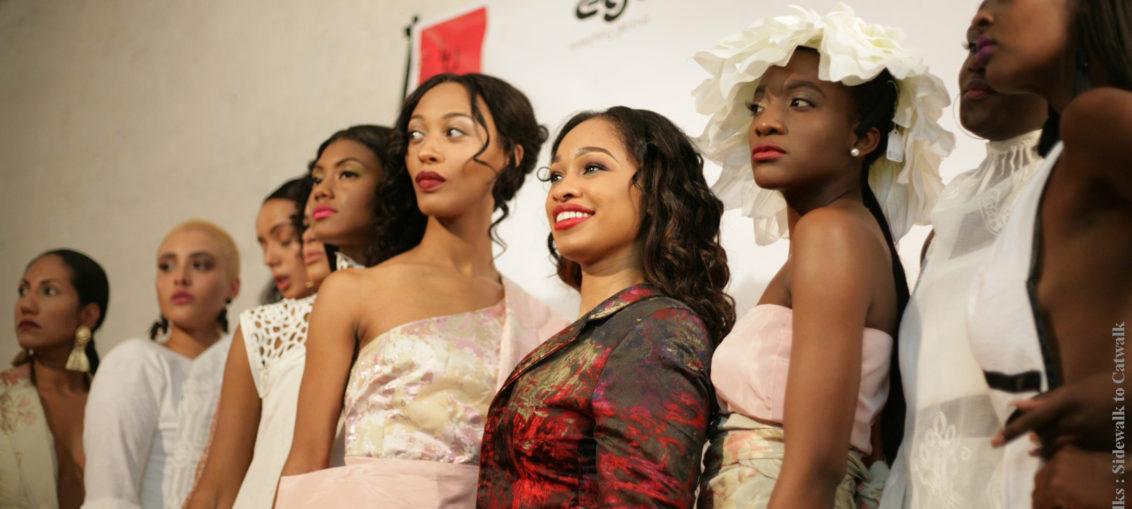 Magnolia Silks' Collection Debut during NYFW
By Kaylin Young

Sep. 20 2017, Updated 5:47 p.m. ET
In the middle of New York Fashion Week, Magnolia Silks hosted a networking fashion presentation in downtown Manhattan full of good fashion, good drinks and good vibes. Jacci Jackson is the brains behind Magnolia Silks and the collection debut party, "Catwalk to Sidewalk." The southern-raised style influencer had a full house at Water Street Studios.
While editors, writers and fashion fans mingled in the chic event space, models prepped backstage with a myriad of designers. Jackson's event was not only to showcase her new collection, it was also an opportunity to highlight other minority designers. Women's and menswear designs by Underwood NY, Danny Nguyen Couture and Cesar Gaindo paraded into the room before Magnolia Silks models walked in.
In the corner of the room sat an illuminated vanity mirror where Neveen Dominic touched up one last model's lipstick. Lead makeup artist and founder of Neveen Dominic Cosmetics was the beautician on call. Metallic nails and jeweled claws were provided by Adrienne Blanks of Get Your Nails Did.
Jackson wore her own design – a red lacquered asymmetrical-shoulder suit. Jackson said, "The inspiration for the launch is "I'm Every Woman'." Not only were Jackson's designs diverse, so were the models. Whether it was a platinum blonde buzzed cut curvy chick or a mahogany beauty with 24 inches of slicked back hair, each model wore her originality boldly.
In between designer presentations, guests sipped on herbal infused tea drinks. Have you ever tried a lemongrass sangria or an orange turmeric gin? No? Well, you should! But even without the glamorous beverage additions, Magnolia Silks' event was a fun way to end to Friday during NYFW.