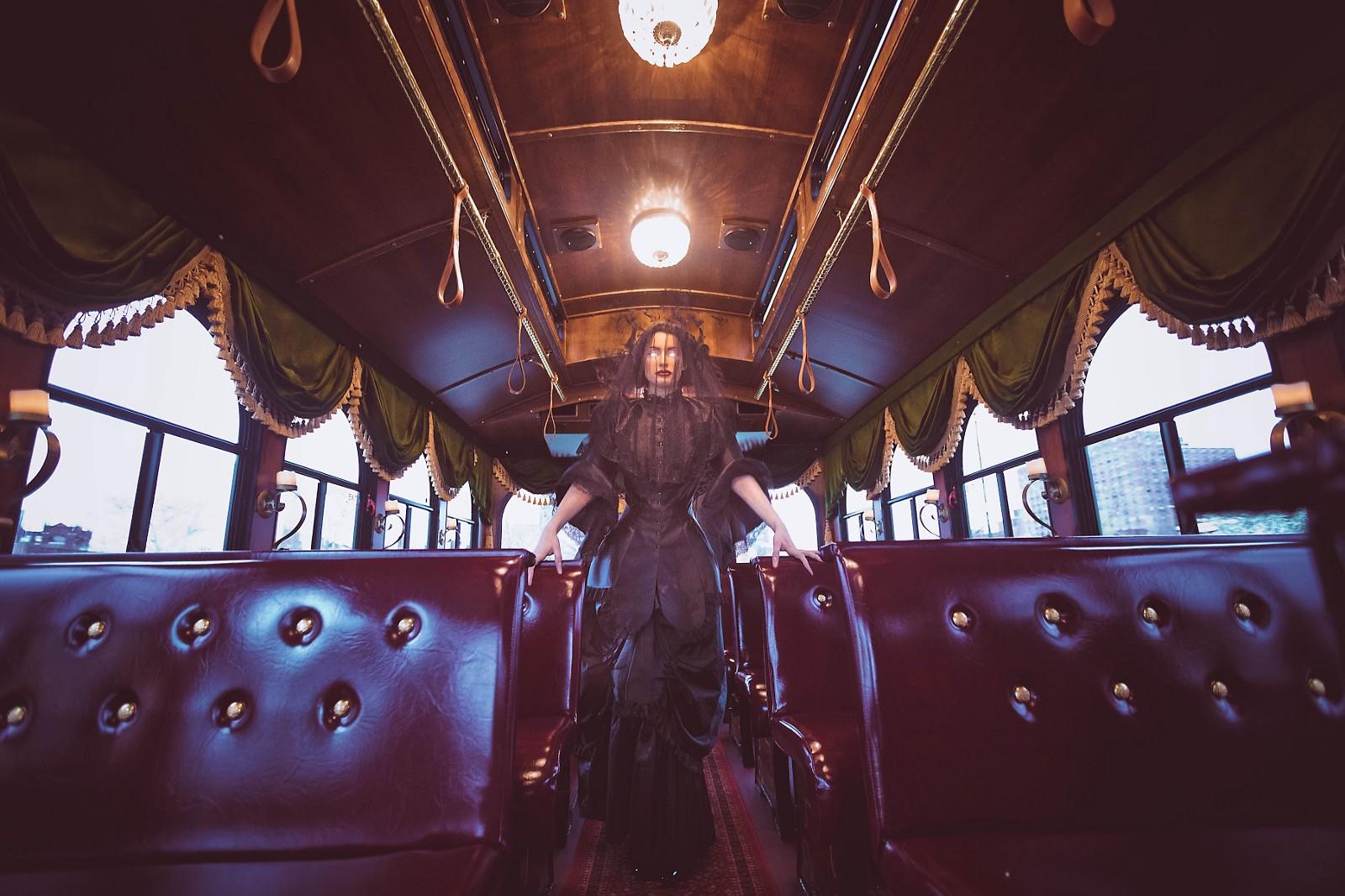 Madame Morbid Hosts Haunted Trolley Tours
By Johana L

Oct. 30 2018, Updated 2:16 p.m. ET
October, the month of spooky, creepy and all things haunted. There's a certain charm in all things undead that draws us in. Maybe it's the mystique of it all. Where do we go after we die? Can we make contact with the dead? Where can we find them? Let's take a tour…
In NYC's very own Brooklyn, Allison Chase AKA Madame Morbid hosts haunted "Boo-klyn" trolley tours. With her background on the macabre, Brooklyn is fortunate to have someone with such extensive knowledge of the dead for such a unique ride down Atlantic Avenue.
Her interest in the macabre came from her father who wanted to make Halloween special for her older brother who was diagnosed with Type I diabetes when he was a kid. He didn't want him to feel left out of Halloween activities because of the fact that he couldn't eat candy, so he started hosting haunted houses from the family's Connecticut home. They were so successful that he expanded to a vacant department store. Growing up in this environment where spookiness was fun and celebrated, Allison Chase's interests were different from most people. This is one of the reasons why her trolley tours are a year-round event rather than a Halloween special. Knowledge of the dead is her interest, her life and ultimately something she is passionate about.
While interest in her tours peak during Halloween, the haunted trolleys are heated and air-conditioned to accommodate for all seasons. Tickets can be purchased for $49 per person or the entire trolley, which holds up to 22 people, can be booked for $1000 which comes out to about $45.45 per person. The tours last an hour and thirty minutes.
Article continues below advertisement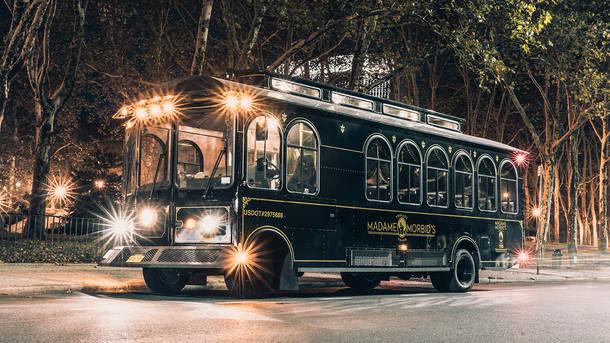 She keeps on top of her knowledge through honest interest and dedication to her work:
Article continues below advertisement
"There have been so many battles here, so many mafia murders, and things are always popping up out of the blue. Since deeds and documents have been traded throughout hands over the past couple centuries, we don't know that tragedies have happened on the spot until those articles and information are later revealed."
-
"There have been so many battles here, so many mafia murders, and things are always popping up out of the blue. Since deeds and documents have been traded throughout hands over the past couple centuries, we don't know that tragedies have happened on the spot until those articles and information are later revealed."