M.A.C Cosmetics confirmed #AALIYAHFORMAC Collection Launch Date
By Saadįa

Apr. 2 2018, Updated 7:18 p.m. ET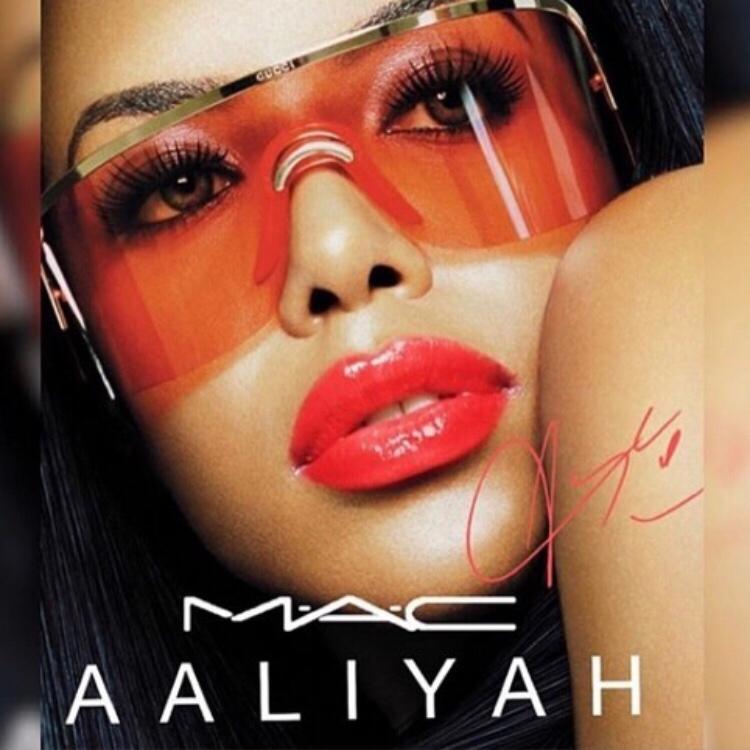 MAC Cosmetics confirmed #AaliyahforMAC Collection is on its way and previewed a lipstick and nine eyeshadow palette.
Article continues below advertisement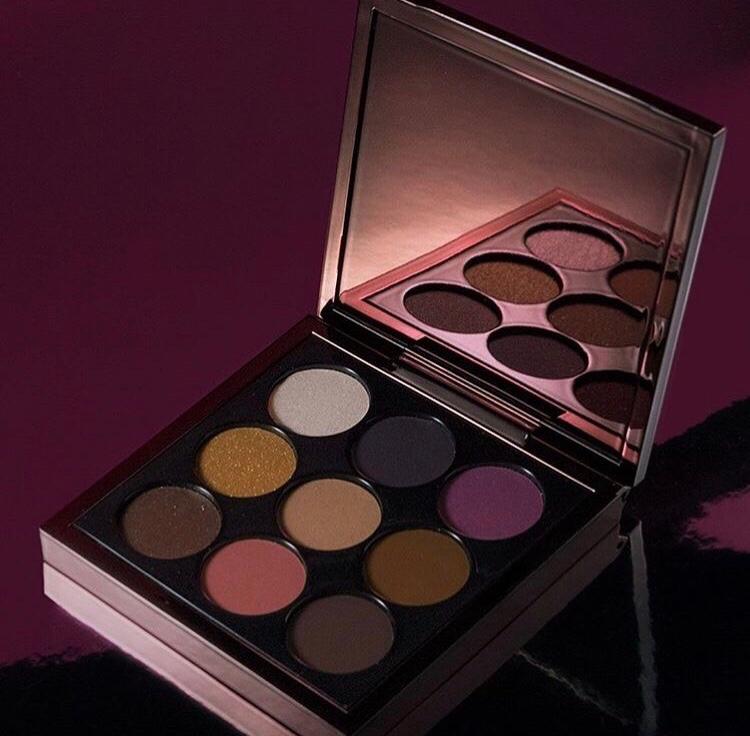 MAC will release the #AaliyahforMAC Collection online "June 20" and in stores "June 21". Aaliyah is known for her iconic fashion style and soft voice.
MAC Cosmetics will be honoring "Aaliyah Dana Haughton" by creating a film celebrating her legacy, A- Z of Aaliyah. Super fans could cast through submissions:
A petition on change.org started #AaliyahforMAC and has gained an enormous amount of attention.
Article continues below advertisement
"As a huge MAC fan & consumer of their permanent line & limited edition collections, we want MAC to be the first brand to reintroduce Aaliyah's legacy to the world in a format that it has never been given before. Aaliyah's brother Rashad Haughton says that Aaliyah was a big fan of MAC. He also goes on to say," that he approves of the idea for a Limited Edition collection by MAC for her." Her favorite MAC products were: Chelsea Lipstick, Cherish Lipstick, Chestnut Lipliner, espresso eyeshadow, and biscuit eyeshadow.
**** We hope that if MAC does the collection that there will be eyeshadows, lipsticks, lipliners, lipglosses, contour & highlight, beauty powder, false lashes, eyebrow pencils that represent and are inspired by Aaliyah.
***** Mac Cosmetics, We want an "Aaliyah for Mac Limited Edition Collection. Aaliyah stands for Mac's mission of "All ages, All races, All sexes." She was a risk taker, innovator, edgy, street but sweet, & R and B's Princess. She continues to influence today's mainstream artist & people around the world still love and celebrate her life and music every year! Her brother Rashad Haughton says MAC Cosmetics was her favorite makeup brand. Our mission is simple, we want her legacy to continue and be reintroduced through a collection with Mac Cosmetics. Her iconic & blue print for R and B music album " One in a Million" that made Timbaland and Missy Elliott a household name's 20th Anniversary is next year. Help us bring her legacy & memory to new generations & the legions of diehard fans in a different format than her legacy has ever been given before . Mac Cosmetics & "Aaliyah for MAC" collection is sure to be a one in a million hit!"
Article continues below advertisement
All the Aaliyah fans across the world!
"The highest most exalted one the best." – Aaliyah
Follow us on Twitter & Instagram : @aaliyahformac
Our Facebook : "Aaliyah For MAC Campaign Official" Fanpage :
**This Campaign is officially supported by: Aaliyah's Brother Rashad Haughton, Aaliyah LLC, Aaliyah's official twitter: @aaliyahhaughton , Missy Elliott @missyelliott, Aaliyah's glam squad: Makeup Artist: Eric Ferrell, Hairstylist Tre Major, and Fashion Stylist Derek Lee. As well as supported by media and beauty outlets: BET, Allure Magazine, Dazed Magazine, Trendmood, British designer Hayden Williams, Specktra, The Source Magazine, The Fader, MTV, Jet Magazine, Look Magazine, Vogue Espana, Power 105.1 Radio, Hello Giggles, Monie Love, Galore Magazine, Fashionista, Seventeen Magazine, Clutch Magazine, Oyster Magazine, Huffington Post, Michigan Chronicle, Malibudollface, 104.1 the beat, playtime, Cracked magazine etc. As well as the beauty, fashion, and Aaliyah communities!