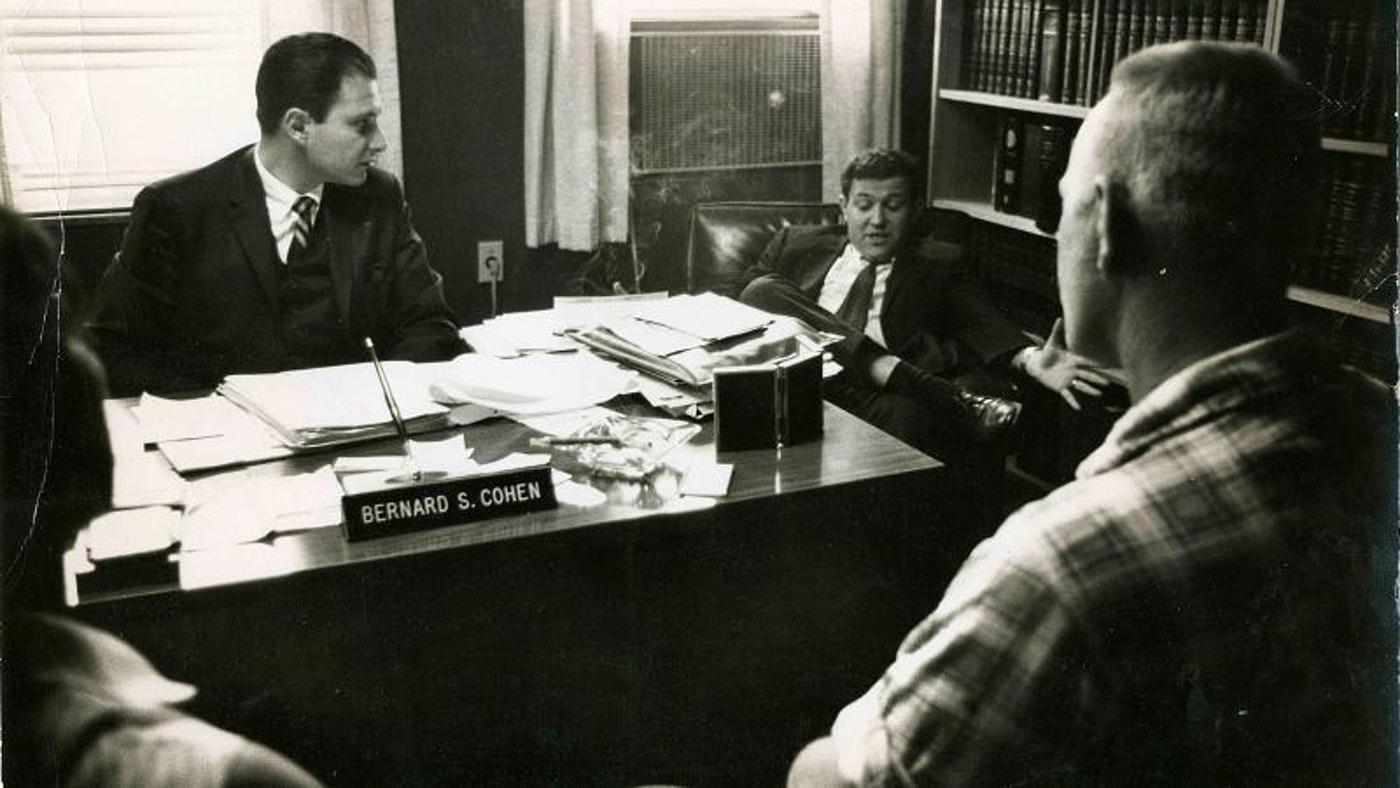 Loving vs Virginia Lawyer Dies
By Elysia J

Oct. 16 2020, Updated 8:04 p.m. ET
Bernard S. Cohen, the lawyer in the 1967 Loving vs Virginia case, has died at age 86. He was born in Brooklyn and received his law degree from Georgetown University. His family reports that he died in his home from complications of Parkinson's disease.
Loving vs Virginia is the supreme court case that put an end to state laws banning interracial marriage.
The plaintiffs were Richard Loving and Mildred Jeter. Richard was white, and Mildred was of mixed African American and Native American descent.
The pair wed in June 1958 after years of friendship. The ceremony took place in Washington, where interracial marriage was legal. They then returned to their home in Virginia where it was not. Throughout America's history, only nine states have never had anti-miscegenation laws.
Article continues below advertisement
The police came to arrest them weeks later when the pair were asleep in bed. They plead guilty to violating Virginia's Racial Integrity Act. The couple was faced with a choice, a year in prison, or stay out of Virginia for 25 years. They chose the latter. The trial judge stated in an opinion that, "Almighty God created the races white, Black, yellow, malay and red, and he placed them on separate continents. And but for the interference with his arrangement there would be no cause for such marriages. The fact that he separated the races shows that he did not intend for the races to mix".
When Bernard Cohen took the case, he knew it would be important.
"I knew it was going to the Supreme Court. And I definitely thought there was something serendipitous about the fact that the case would be called Loving vs the Commonwealth of Virginia," said Cohen.
For the case to get to the Supreme Court, Cohen first had to appeal the original guilty ruling. In 1963, he and a fellow ACLU lawyer Philip Hirschkop filed a motion to vacate the charges. The reason given was that the laws violated the 14th amendment. The judge refused. The lawyers then went to the Virginia Supreme Court of Appeals. They upheld the original ruling. After another appeal, the case hit the supreme court.
On June 13, 1967 the court ruled unanimously that Virginia's law was unconstitutional. The ruling also overturned anti-miscegenation laws in 16 U.S states.