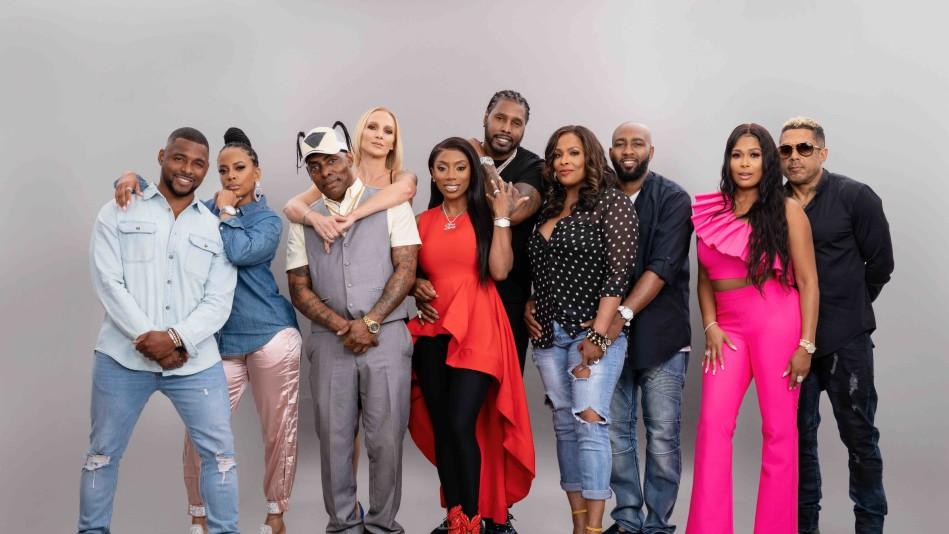 'Love Goals' Season Finale airs May 9
By Jamie Rollo

May 5 2020, Updated 10:31 p.m. ET
Premiering this past March, OWN's new reality series Love Goals follows five couples as they work out their issues with famed family and relationship therapist Spirit. The season finale is set to air May 9, but Bombshell was able to get early access and attend a post-screening conversation with Spirit, Dwayne and Theresa Bowe, and Dee Dee "Spinderella" Roper and Quenton "Q" Coleman. They discussed what they learned from the series with a focus on relationship chemistry, generational trauma and the importance of good therapy.
"This is a really good show," Coleman said during the post-screening Q&A. "It's a show that can kind of touch everybody." With Spirit guiding their journey, these five couples learned about each other's past and typical behaviors throughout the season. While both the Bowes, and Roper and Coleman agree they'd never want to be on a reality show, they all realized that Love Goals was special in its own right and can really serve as a learning experience for everyone who tunes in.
Article continues below advertisement
The couples discussed generational trauma and how those issues came up within their relationships. Spirit brought up the notion of being a worrier versus a warrior and how that affects relationship dynamics. She explained that this dynamic stems from flight, fight or freeze responses. While these different responses can cause relationship conflicts, Spirit points out that a lot of times, these responses stem from what they learned in the past.
As the host of the show, Spirit's main goal is to provide "the opportunity to show people what quality therapy can do," as many people tend to stigmatize the need for therapy. She is a board-certified counselor and owner of T2S Enterprises, an Atlanta-based mental health company that seeks to end the stigma around mental health care.