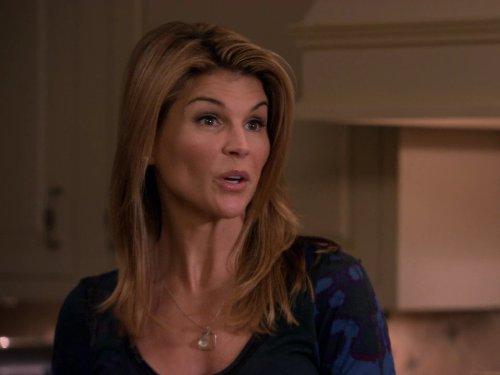 Lori Loughlin Pleading Guilty may Affect her Daughters
By Jamie Rollo

Oct. 31 2019, Published 4:40 p.m. ET
According to a former federal prosecutor, Full House star Lori Loughlin's two daughters Olivia Jade and Isabella Rose may face charges as well as the federal investigation "Operation Varsity Blues" continues. Loughlin and her husband Mossimo Giannulli were charged with one count each of conspiracy to commit federal programs bribery and are facing up to 45 years in federal prison. Thus far, they've both plead not guilty to all charges and because of this, experts believe their daughters may soon face charges as well.
Neama Rahmani, a former federal prosecutor, told People, "At a minimum the daughters will be witnesses in a trial against their parents, but they could also be charged as defendants." "The government has made it clear that they are going to keep increasing pressure on both Lori and Mossimo," Rahmani added. "By not pleading, Lori and Mossimo are exposing their children to being charged."
For Loughlin and Giannulli, new charges keep appearing as the trial moves on. Prior to the aforementioned charges, the couple was charged with money laundering conspiracy, conspiracy to commit mail and wire fraud and honest services mail and wire fraud. The charges came about when they were found to have paid $500,000 to William "Rick" Singer to get their daughters admitted to University of Southern California by getting them "recruited" to the crew team.
Despite the claims from Rahmani, a source close to Loughlin doesn't believe Olivia or Isabella will be brought into the case. Said source told People, "If Lori had any indication that the girls were at risk, she'd want to plead guilty – even though she believes that she did nothing wrong. She is not going to let them spend time in jail for something that they didn't do. Lori is a fantastic mother who would take the fall for the girls even if it cost her everything."
The source continues to tell People that as the charges keep coming in, Loughlin continues to feel more and more like a "scapegoat." "It just gets worse and worse for her," the source said. "You have to remember: nothing new has happened. They could have charged her with all of this last spring. But they waited."