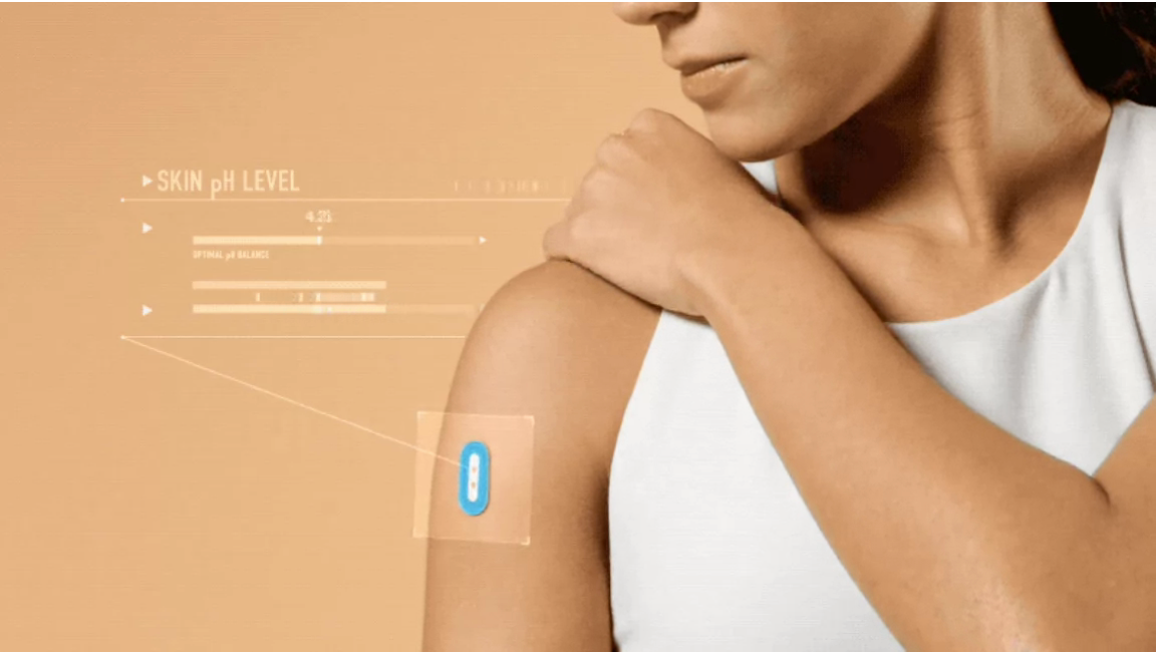 L'Oreal Releases New pH Measuring Patch
By Jamie Rollo

Jan. 8 2019, Published 5:38 p.m. ET
L'Oreal combined technology and their passion for skincare to create the My Skin Track pH, a patch that can detect your skin's pH balance in five to 15 minutes.
By measuring the pH balance of your skin, you're able to care for it better. Everyone's skin has an acid mantle, a thin protective layer over our skin. Skin pH balance is measured on a scale 1-14, 1 being the most acidic and 14 being the most alkaline; a healthy level for skin is anywhere from a 4.5-5.5.
Several different factors can cause disruption of the acid mantle including the pollution, sun, products, and smoking. This disruption can lead to common skin conditions such as eczema, and dry skin.
Typically, pH levels could only be measured by large amounts of sweat. The My Skin Track pH uses microfluidics technology, which is able gain information from a small amount of sweat. The patch also has an accompanying application for your phone. It takes the data from the patch on your arm in order to provide a perfectly tailored skin routine and products for your skin.
The application also educates on pH and skincare, and shows you detailed measurements and data taken from the patch. L'Oreal, in recent, has been putting a lot of effort into new beauty technologies. They also released a UV light sensor with an accompanying application that alerts you when you've been exposed to high levels of UV rays.
L'Oreal's groundbreaking combination of tech and beauty. Their My Skin Track pH won CES 2019 Innovation Award in the Wearable Technology Products category.