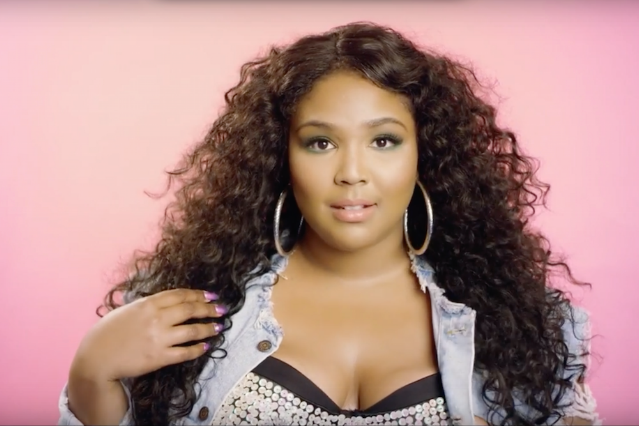 Lizzo Wants Lips that Look Ready to Blow Your Man
By Ash C

Aug. 22 2019, Published 5:23 p.m. ET
Lizzo's campaign with Ezra Miller, CL, Joey King, and Karol G for Urban Decay first launched on June 27 and it's continuously receiving global attention for how inclusive and empowering the video is. But it wasn't until recently that Lizzo spoke in-depth about her relationship with makeup and beauty with Rachel Lubitz at Refinery29.
"When people send me photos of the storefront and the pictures in the stores, that is impactful to me," Lizzo addressed her contract with Urban Decay, "I'm like, 'wow, somebody is walking into the store to get some makeup, and hopefully a girl is seeing a face that looks like hers and it's inspiring and aspiring for her'."
"Representation is the most important thing I can do as an artist."
-
Article continues below advertisement
"Representation is the most important thing I can do as an artist."
With her powerful bad b*tch anthems, Lizzo often punctuates her music with relatable lyrics about beauty and its role in her life. "My songs are a celebration of the beauty in self," she explained.
When it comes to her favorite beauty look, she loves her glittery body oils and sensual glossy lips: "The tongue is like a sex organ, and the lips are a sexual feature. I want my lips to always look like I'm ready to suck a dick." The new Urban Decay ambassador's current go-to lipstick of choice is the $19 Vice Lipstick.
But everybody has insecurities, and Lizzo is honest about hers. "I've been slowly learning how to completely love myself. I love my jiggly arms, but I also have insecurities about my teeth and hair. In order to truly love myself, I have to really love every single thing. Hair is the final frontier for me. If I didn't love that, I would be a liar. I wouldn't truly, actually love myself. Even the things that people would think I would be insecure about, I find beauty, strength, and courage in."