LIANA BANK$: NEW LEVELS
By Ebony Allison

Apr. 25 2017, Published 2:48 p.m. ET
LIANA BANK$: NEW LEVELS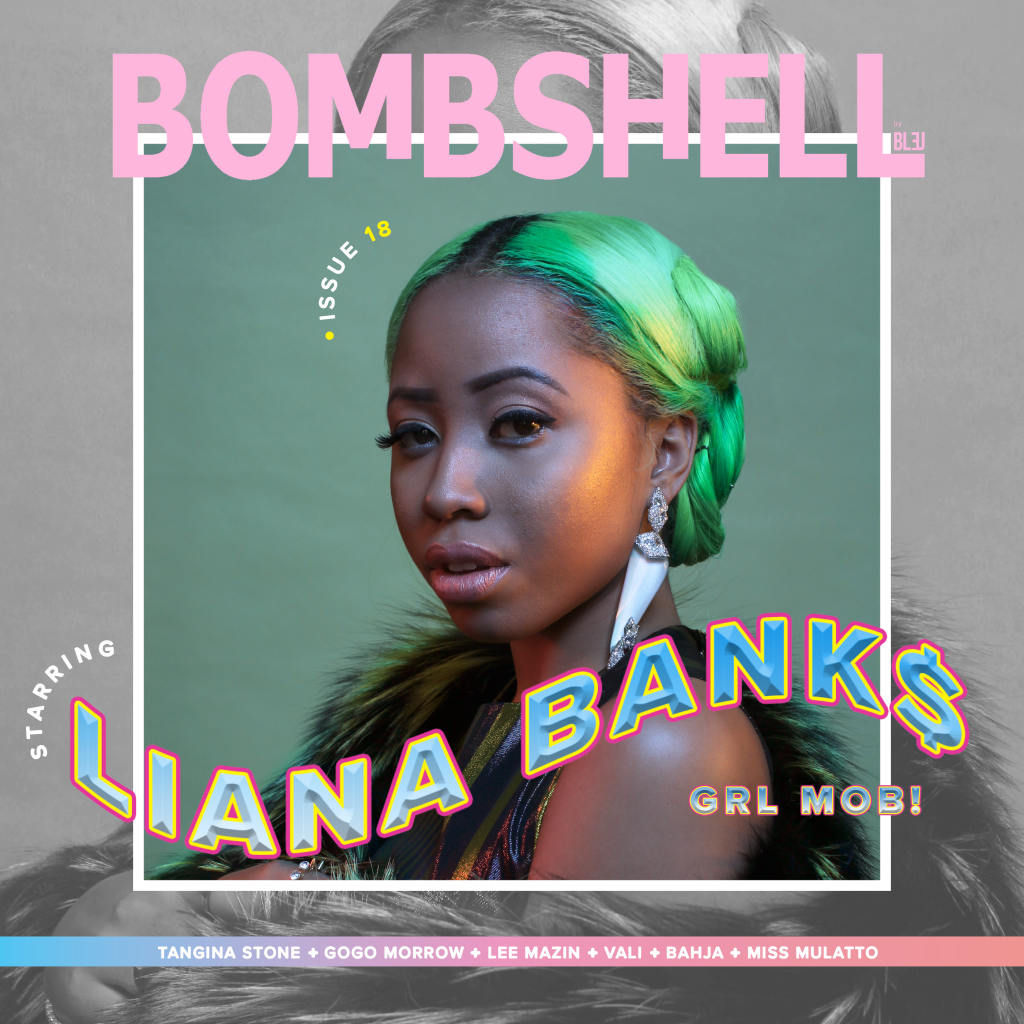 WHEN LIANA BANK$ STEPPED FOOT INTO THE STUDIO THE DAY OF HER BOMBSHELL COVER SHOOT, EVERYTHING SHINED. DRIPPING IN FIERCE FEMININITY, THE QUEENS-BORN NATIVE COMMANDED THE ROOM.
GROWING UP IN A FAMILY OF SUCCESSFUL MUSICIANS, BANK$ BEGAN WRITING AT A VERY EARLY AGE, WHICH STEERED HER IN THE DIRECTION OF WRITING SONGS FOR WELL-KNOWN ARTISTS ACROSS THE WORLD.
NOW BANK$ IS MORE THAN READY TO CONTINUE HER FAMILY LEGACY AND TAKE THE MUSIC INDUSTRY BY STORM—ON HER OWN TERMS. BECAUSE OF HER INNATE SONGWRITING ABILITY AND RAW TALENT, BANK$ BEGAN TO RECORD HER OWN MUSIC, PRODUCING SINGLE AFTER SINGLE, EVENTUALLY LEADING TO THE RELEASE OF HER FIRST MIXTAPE.
BANK$ IS CURRENTLY RIDING THE WAVE OF HER DEBUT ALBUM 'INSUBORDINATE' A NAME WHICH SEEMS TO COMPLETELY EMBODY THE UNAPOLOGETIC GREEN-HAIRED SONGSTRESS. THE ALBUM FEATURES 12 FEARLESS TRACKS THAT REVEAL BANK$' TRUE SELF. IT IS NARRATED BY HER SMOOTH VOCALS, AND A COMBINATION OF VARIOUS BEATS AND RHYTHMS. IN FACT, THE ENTIRE ALBUM DOES NOT FIT THE MOLD OF A SPECIFIC GENRE; SOMETHING THAT BANK$ REFERS TO AS 'GENRE-LESS.'
BANK$ REVEALS MANY SIDES OF HERSELF THROUGH HER MUSIC, HER FASHION SENSE, AND HER HAIR COLOR. BUT SHE ALSO ALLOWS HER FANS TO SEE A HEART OF GOLD THAT IS JUST BENEATH THE SURFACE. SHE REVEALED TO US THAT SHE AIMS TO EVOKE STRENGTH, POWER, AND—ABOVE ALL ELSE—AUTHENTICY IN EVERY SENSE OF THE WORD. THROUGH HER MUSIC AND ACTIONS SHE HOPES TO CLIMB TO THE TOP. NOT ONLY FOR HER, BUT TO ALSO EMPOWER HER FANS AND FELLOW ARTISTS. SHE WANTS THEM TO CONTINUE TO PUSH PASS ANY AND ALL OBSTACLES THAT GET IN THE WAY. HER WISH IS THAT HER MUSIC IS A WAY TO HELP THEM TO DO THAT.
THOUGH LIANA BANK$ HAS ACCOMPLISHED SO MUCH ALREADY, SHE CONTINUES TO LOOK TO THE FUTURE AND SOLIDIFY HER SUCCESS AS A MULTI-FACETED ARTIST. WITH UPCOMING SHOWS, PROJECTS, SHE SHOWS ABSOLUTELY NO SIGN OF SLOWING DOWN.
Article continues below advertisement
Interviewed by: Jazmine Parson
Words by: Nicole Gorritz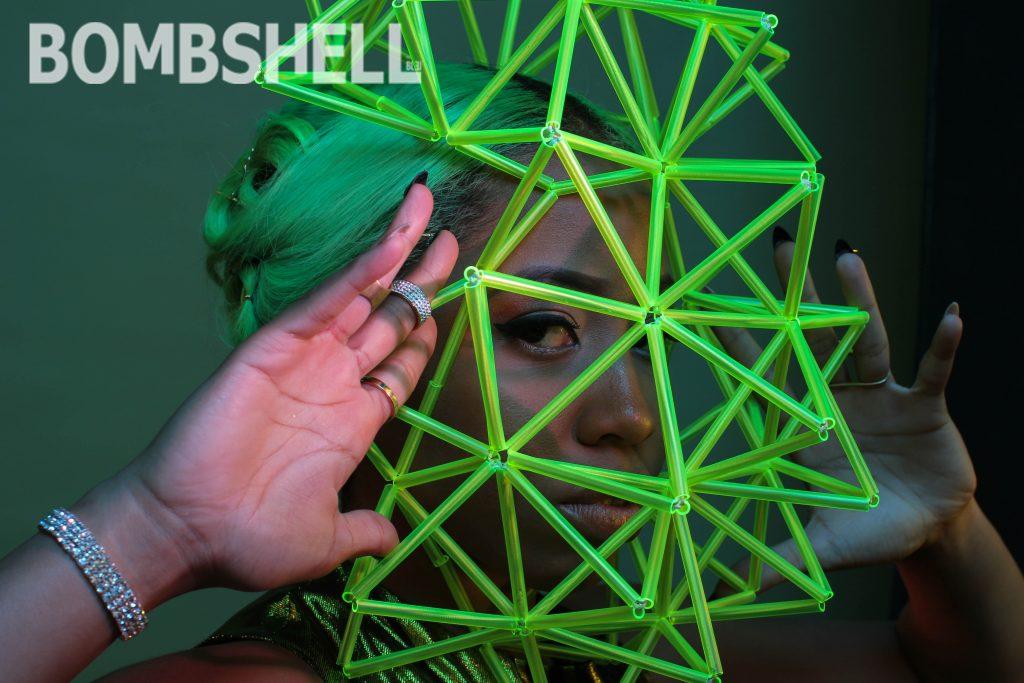 Article continues below advertisement
How long have you been writing?
I wrote my first song at eight years old and I've literally been writing since.
When did you know you wanted to be an artist rather than a writer?

Probably in church. I was in the gospel choir and I loved the feel of the stage. It gave me some kind of energy.
Biggest Musical Influence?

I'm a super fan of James Brown and Sade. I think both of them are really authentic artists with completely different styles. But they're both really powerful, and embody the essence of power and strength. They do it in completely different ways, and I feel as if I do the same as an artist. Sometimes I'm really aggressive and loud, and other times I'm really chill and sometimes sexual.
I would describe it as chill, turn up, mesh of craziness, and a little bit of a genre-less thing.