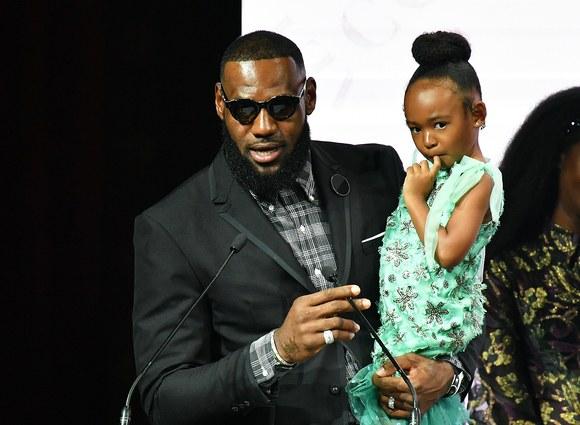 LeBron James Debutes HFR x LeBron Inspired By The African American Women In His Life
By Erica G

Sep. 6 2018, Published 8:26 p.m. ET
Last night LeBron James debuted his newest sneaker line inspired by the strong African American women in his life. LeBron James is truly an unstoppable man, he continuously dominates on the court with his three championship rings, and he just opened up his own public school in Akron, Ohio. Now, he is releasing his first women's basketball shoe in tribute to his mother, wife and daughter.
James teamed up with Nike and Harlem's Fashion Row, an organization that helps promote and nurture multicultural designers, to create the HFR x LeBron 16. He collaborated with Nike's global basketball footwear designer Meline Khachatourian and three of the Harlem's Fashion Row designers— Kimberly Goldson, Undra Duncan, and Fe Noel to display his love and belief in powerful African American Women.
James told VOGUE, "I thought it was important to lend that platform to a group of people that I believe are undervalued," he says. "I want women to know that they are recognized, that they're people who appreciate them and know that they are facing odds that others are not having to face. In spite of those odds, I want them to know that they can succeed and create the positive change that we need more of right now."
Article continues below advertisement
The sneaker is white with gold details and a molding of a 3D roaring lion baring its teeth at the heel. It also features a leather ankle strap that can be removed and worn as a choker or an ankle bracelet. If that wasn't enough for this shoe to be in your shopping cart, Khachatourian says, "On the inside sole, there are four words that you will see visualized: strength, courage, loyalty, and dignity. Every time you reach down to put the shoe on, these words will serve as a reminder of encouragement and empowerment."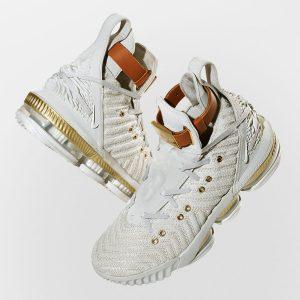 There was so much power and black excellence in the HFR x LeBron 16 , they will be available on the SNKRS app in the U.S. only on September 7. Mark your calendars for the release.