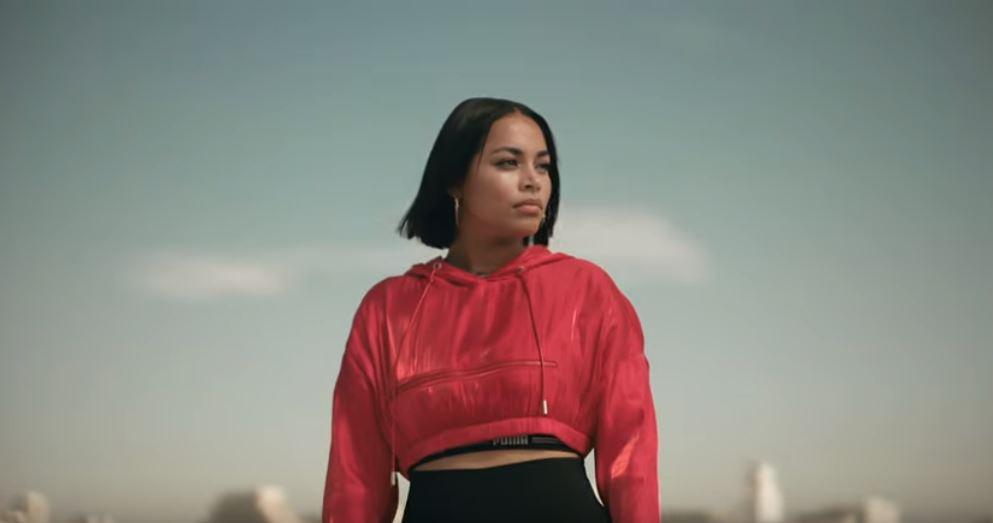 Lauren London Honors Nipsey in Puma Collab
By Jamie Rollo

Dec. 10 2019, Published 10:18 p.m. ET
Actress, model, and TV personality Lauren London announced her collaboration with Puma with a profound and moving video. Directed by Danny Williams and edited Matt Tolkin, the video sees London modeling the new merch while reciting a poem about her late husband and true icon, Nipsey Hussle.
"There is nothing to hide here. No way to pretend. We relate, we disagree we disengage," the poem begins. "We are running into each other. We are the song that writes itself, the melody replays in the key of elevated living. We forget the words. We never forget the feeling."
The poem, written by Samatha Smith, is recited by London over a beautiful score by Rance 1500 or Nothin. Mixed in with images relating to Nipsey, who passed away this past March. The collection is called "Forever Stronger," and serves as a continuation of Nipsey's last Puma collection.
Article continues below advertisement
In April, Puma launched an exclusive Nipsey Hussle collection, designed by the late artist, to honor his life and music. Before his death, the rapper and the brand were working on the Marathon Continues collection. All proceeds from the now sold out collection went to the Neighborhood Nip Foundation, an organization that works to empower the South Los Angeles community and other neighborhoods across the world.
London aimed to continue this legacy in honor of him. A Puma representative told Complex the project was "a creative vision Lauren wanted to bring to life to signify the continuation of her marathon alongside Puma."
Article continues below advertisement
"'Cause pain is the light. Pain is insight. The body hurts but the spirit grows. The flesh is starving while wisdom overflows. I got a question only lord knows: does life birth us twice?" London asks at the end of the poem, while proudly showing her tattoo of Nipsey on her forearm. The video closes out with her posing in the same palm tree-lined street where she and Nipsey shot their GQ editorial "California Love."