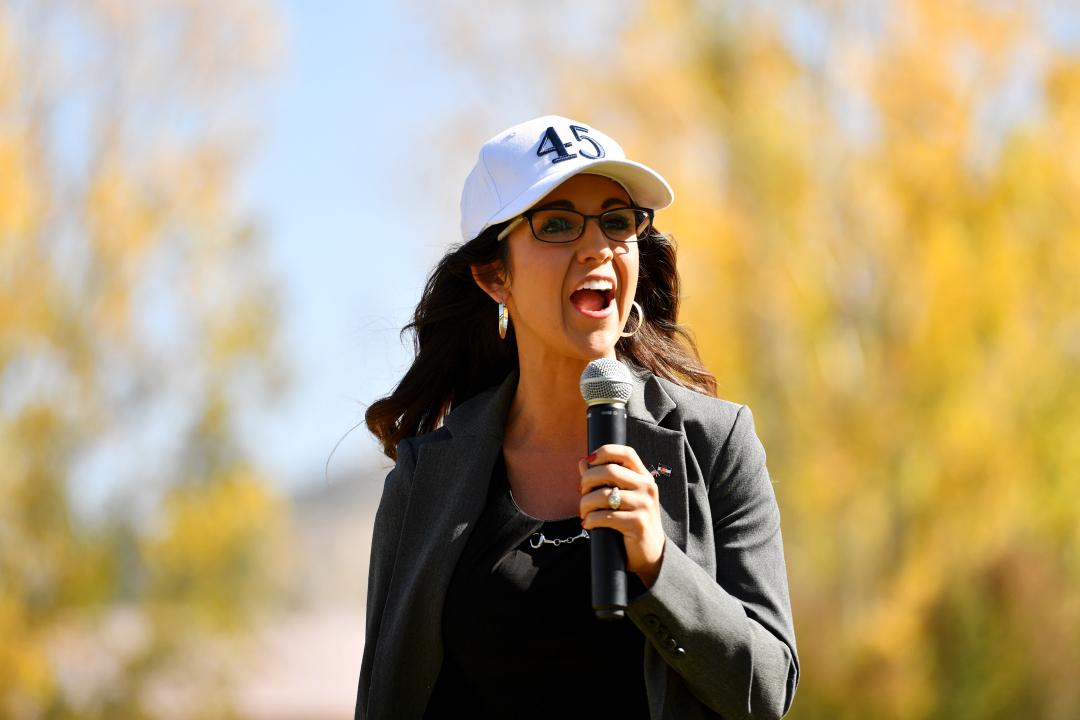 Lauren Boebert is Dangerous
By Elysia J

Jan. 25 2021, Updated 8:56 p.m. ET
Lauren Boebert is a newly elected Republican congresswoman from Colorado. She is also a bad and dangerous person. Here are just some of the reasons why.
Election Objection
Boebert is a Trump sycophant. Trump does not like the outcome of the election, which means neither does she. On January 6 she argued against certifying a democratically held election. More specifically, she argued that Arizona's electoral votes should not be counted. Her justification was that a judge extended the registration deadline; she believes it should be up to the legislature. Even without Trump's influence, republicans coming down on the side of making voting harder is entirely unsurprising.
"The members who stand here today and accept the results of this concentrated, coordinated partisan effort by Democrats — where every fraudulent vote canceled out the vote of an honest American — have sided with the extremist left. The United States Congress needs to make an informed decision and that starts with his objection."
Article continues below advertisement
Capitol Hill Riot
You may have noted that January 6 is also the day the Capitol Hill riot took place. Boebert was aware that there were civilians present at the capitol when she was speaking. She addressed them directly and indicated that she was speaking on their behalf. "Madame Speaker, I have constituents outside this building right now. I promised my voters to be their voice in this branch of government which I now serve."
But her interaction with those who invaded the capitol seems to extend beyond merely addressing them. Two Democratic lawmakers reported that they witnessed Boebert with a large group in a tunnel that connected to the capitol building days before the riot. The implication is that tours were a form of reconnaissance for the rioters.
She is also under fire for keeping people updated with Nancy Pelosi's location during the riot. She tweeted that lawmakers had been moved to the house chambers. Then later added, "Speaker has been removed from the chambers." There is no room to doubt that the rioters had ill intent for Pelosi. Some on the scene were heard yelling that they were coming for her.
Article continues below advertisement
Gun Wielding
Boebert has long been adamant that she will be taking a gun into Congress. More recently, she set off a Capitol Hill metal detector and refused to show security what was in her bag. During the incidents, fellow Republicans whined that she was being "disarmed." Members of Congress are legally allowed to carry guns on capitol grounds, but not in the chamber.
One has to wonder why the congresswoman is so desperate to have a deadly weapon in her place of work. She may argue it's to protect herself. But if no other members are carrying then what threat is she protecting herself against? She could argue it's to protect her and her colleges from outside threats. But the only outside threat that took place whilst she has been in office is one that's on her side. One that she seemingly assisted.
It seems that lawmakers have good reason to be concerned around her. Especially since she appears to believe in the Qanon conspiracy theory. Qanon followers believe that opponents to Trump are evil, satanic, harming children, and gleefully await a day when they will be violently brought to justice.