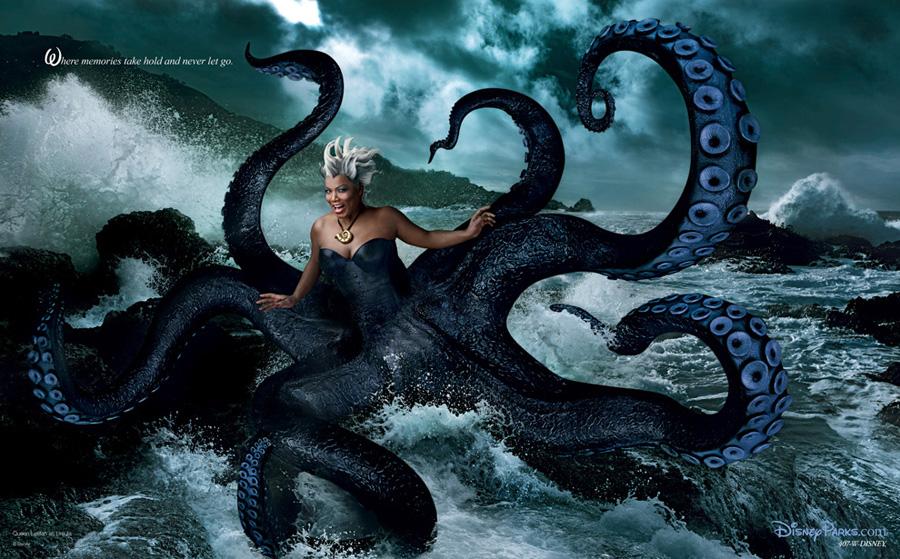 Queen Latifah to Play Ursula in Little Mermaid Live Concert
By Ash C

Aug. 7 2019, Updated 7:16 p.m. ET
ABC is reviving the previously cancelled The Little Mermaid Live, a part of The Wonderful World of Disney franchise that was supposed to happen on October 3rd, 2017. Queen Latifah will play evil sea witch Ursula with reggae star Shaggy as Sebastian, the meddling crab that's also Ariel's BFF. According to The Hollywood Reporter, the hybrid format will feature intricate sets and costumes, with music from the original animated film and Broadway stage version. The latter's lyricist Glenn Slater will also be contributing to the ABC special.
The 2017 live concert version of the 1989 animated film was rumored to be postponed due to a budgetary issue. A sourced told The Hollywood Reporter that sets had already been built and rehearsals were slated to begin shortly.
Not only is Disney and ABC giving us Latifah as Ursula, but they are also gifting us with another non-white mermaid by casting the voice of Moana, Auli'i Cravalho. Their decision of casting Jamaican artist Shaggy as Sebastian also means we won't have to hear a white actor fake a Caribbean accent, thank God.
Richard Kraft, who produced and directed the Hollywood Bowl productions of The Little Mermaid and Beauty and the Beast will produce ABC's live concert TV version of The Little Mermaid. This musical remake will be happening in front of a live studio audience and it's making its way your screen at home on November 5 at 8 PM.