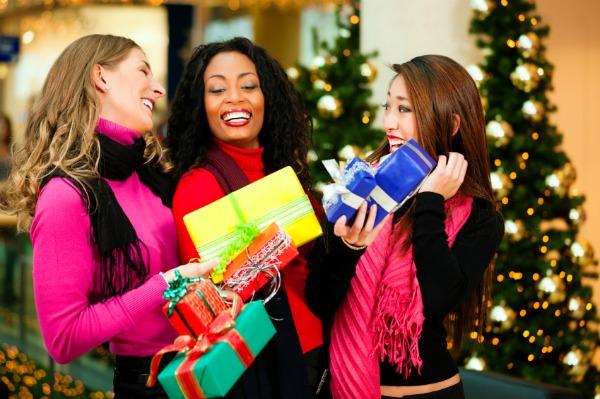 Last Minute Holiday Gift Guide
By Kaylin Young

Dec. 23 2017, Published 2:11 p.m. ET
With just three more days until Christmas and holiday season in full bloom, some of us have left shopping until the very last minute. Bombshell's got you covered with a few gift ideas for everyone on your list!
Personalized Wallet for Mama Bear
Wallets are often a stocking stuffer for dads, but surprise your mom with a personalized wallet. Luxury leather brands like Louis Vuitton will personalize their products in-store. Finally, mom will have a stylish way to keep track of her mula!
Meats of the Month for Dad
Dads can be hard to shop for – especially if his go-to gift is matching socks and a tie. This year, get something that will fill dad's stomach like a meats of the month subscription. While it might sound weird to grab his gift from the freezer, companies like Carnivore Club and Butcher Box make it easy for your dad to feel like "the man" when he's grilling or frying luxury meats for family dinner!
Article continues below advertisement
Shower Speaker for your Brother
Whether your brother is headed off to college or lounging at home, a shower speaker is a perfect gift. Bluetooth speakers that are water-proof and stick to your shower walls are the perfect gift. You might even want to add two to your shopping cart and take one for yourself!
Beauty Products for Sis
Makeup might be a cliche gift for your sister, but who wouldn't want to get in on all the new beauty crazes?? Run to Sephora and grab some Fenty Beauty products for your sister! If you don't know which one of the (over 40) foundations is her perfect match, then stick with lipstick, eyeshadow or some highlighter! Rihanna is a mastermind when it comes to beauty, so you know she's got you covered… literally.
Article continues below advertisement
Customized Slides for that Special Someone
If your boo's Nike slides are beyond worn out, then some new customized slides are exactly what he needs – or customized sneaks if you're feeling pricey. Nike ID customizes your sneakers if you don't mind waiting to get them shipped.And if slides and sneaks aren't their things, customize a new phone case for them. Whether you're getting a leather phone case embossed or a plastic case monogrammed, they're sure to love their new gift.
Girl Squad
Lashes are ALL the rave this year, from lash extensions to magnetic falsies. Get your girl squad something for your night out and wrap some Lily Lashes in a tiny gift box. These are mink lashes that can be worn up to 20 times and none of you will need lash-extending Snapchat filters when you're wearing these.