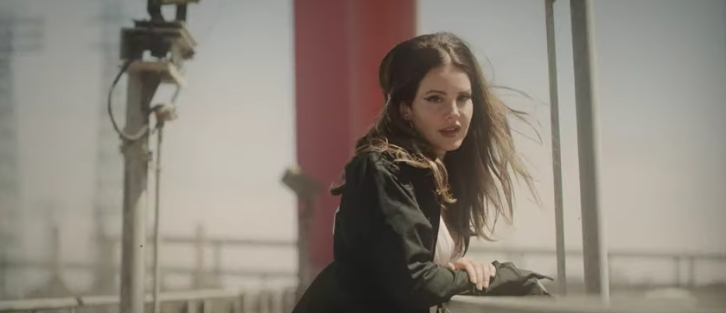 Lana Del Rey Drops Double Music Video
By Ash C

Aug. 23 2019, Published 5:30 p.m. ET
Hot Girl Summer, scoot over – Sad Girl Fall is coming up for Lana Del Rey fans worldwide. This Thursday she dropped a double music video for "F*ck It I Love You" and "The Greatest" directed by Rich Lee. These two depressingly romantic songs both have a Californian theme and they serve as teasers to her much anticipated upcoming album Norman F*cking Rockwell due August 30.
The nostalgic visual sees Lana Del Rey swinging on a tire swing, painting in a studio, real-surfing in the ocean, fake-surfing with guest star bodybuilder Rich Lee, singing in a dive bar longingly (as she always does), and playing pool and bartending in the said dive bar with a smile on her face.
"F*ck It I Love You" is a song about lost love, being unable to heal or move on, and wishing that the other person would reciprocate the affection:
"So I moved to California' but it's just a state of mind/ It  turns out everywhere you go' you take yourself' that's not a lie/ Wish that you would hold me or just say that you were mine/ It's killing me slowly/ And if I wasn't so f*cked up, I think I'd f*ck you all the time/ It's killing me slowly"
"The Greatest," on the other hand, not only continues on the theme of loss:
"Those nights were on fire/ We couldn't get higher/ We didn't know that we had it all/ But nobody warns you before the fall"
It also cynically reflects on the horrific state of pop music and the world:
"I miss New York and I miss the music/ Me and my friends' we miss rock 'n' roll/ I want shit to feel just like it used to/ And' baby, I was doing nothin' the most of all"
"L.A. is in flames' it's getting hot/ Kanye West is blond and gone/ 'Life on Mars' ain't just a song/ Oh, the live stream's almost on"
Earlier this month, Lana Del Rey also unveiled "Looking for America," a song in which she sings about the mass shootings in the US.
Next month, she is set to tour North America for the first part of her Norman F*cking Rockwell Tour in the fall.