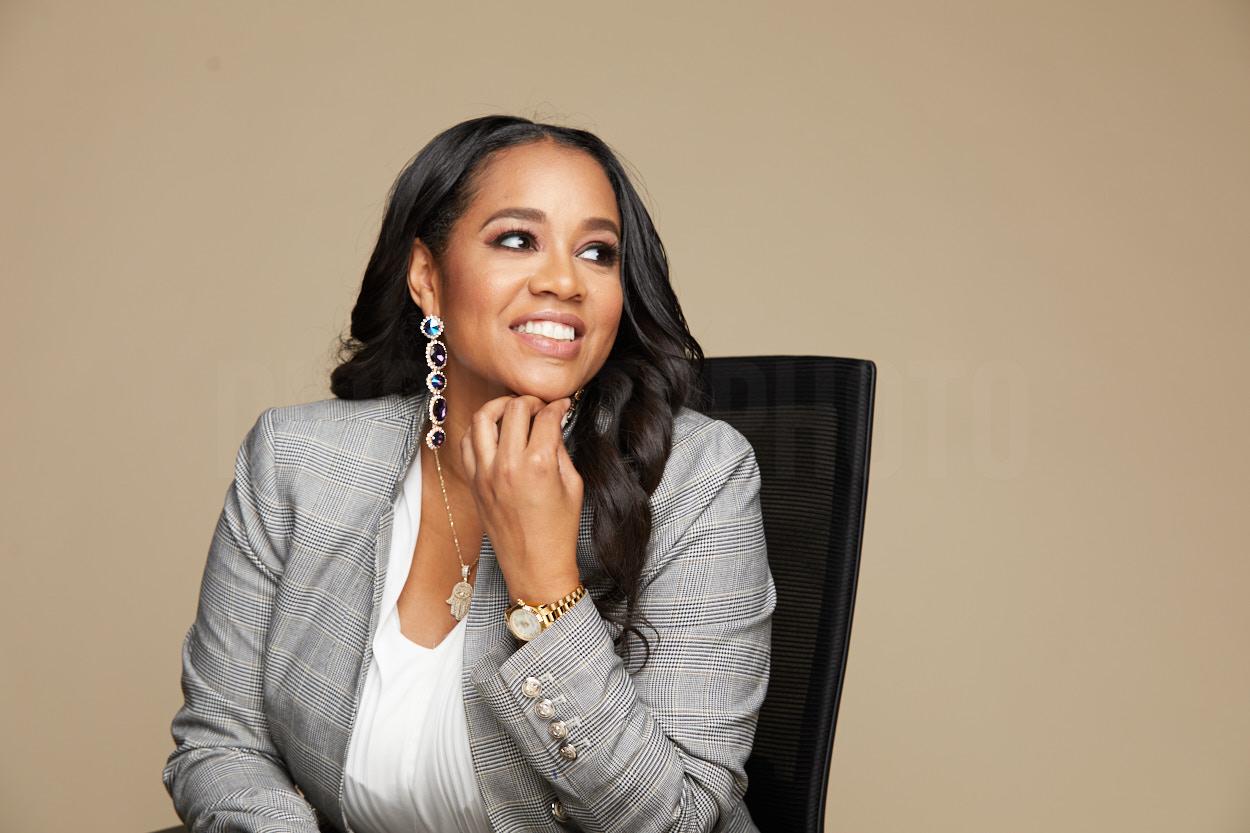 Meet INQUE Management's Lahteefah Parramore
By Jamie Rollo

Apr. 22 2020, Updated 12:33 a.m. ET
The intelligent and bubbly finance mogul Lahteefah Parramore founded INQUE Management with the goal of helping artists fulfill their financial dreams. While recognizing the bewildering nuances of business transactions, she realized that many people do not have a knack for understanding their assets and contracts. With her experience working as a CPA and unique ability to make numbers more understandable, Lahteefah has become the go-to consultant in the world of entertainment. In 2020, she plans to release a book outlining tax deductions for artists, independent contractors, and small business owners.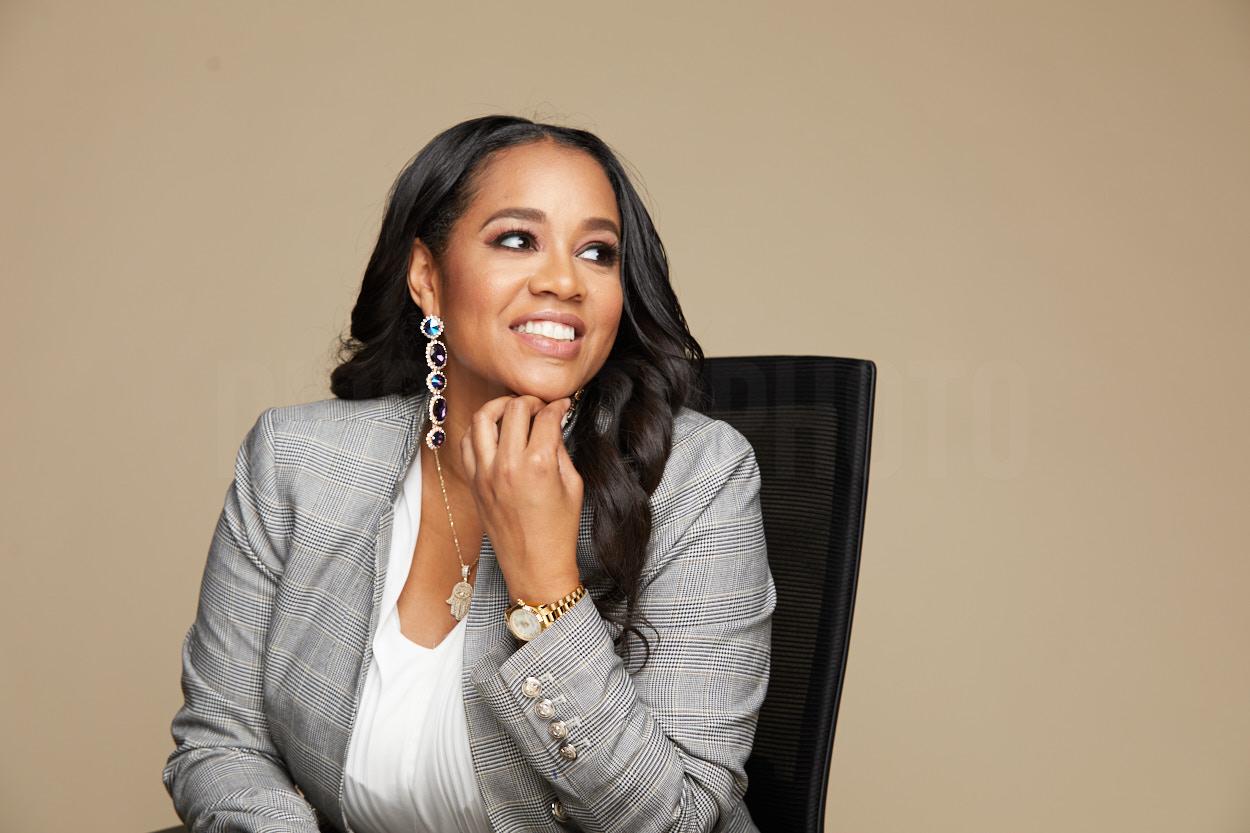 After 15 years of working as a CPA at Ernst & Young, "the Harvard of business institutions," Lahteefah realized that many artists and small business owners have a hard time understanding business deals and documents, which led her to finding INQUE Management, a consultation firm with locations in Miami, New York, Beverly Hills, and soon Atlanta and Los Angeles. "God really put it into my heart to help people in the arts, help creators, and help independent contractors really scale their businesses and see how they can make money, and protect their money, and build their wealth," explained Lahteefah. "Everybody doesn't understand financial statements. Everybody doesn't understand taxes. But that's why I'm here."
Article continues below advertisement
With a growing client roster, her passion for helping people in the financial space continues to bloom but she makes sure to never rest on her laurels. "It's literally like, it's notstop. [My job] requires me to have my game face and my game mind on at all times," said Lahteefah. For her, being 100 percent there for her clients was key to the growth of INQUE Management. "If I didn't deliver then I would be stagnant," she explained. "I wouldn't be able to grow because people wouldn't be referring to my services. Being able to deliver sometimes takes a lot of work. Sometimes it takes working 16 hour days for weeks at a time."
Something interesting about INQUE Management is that they also have clients in the cannabis industry. This multi-million dollar industry is truly a game-changer in the world of finance, which is what originally intrigued Lahteefah to become involved with small business owners in that space. "That industry was kind of like shunned – not shunned upon – but people kind of looked down upon people that smoked cannabis. It wasn't something that many people overtly admitted to," she explained. "For that industry to change how the accounting industry or how the finance industry works was something that was very interesting to me because I love things that move the needle, that push the button, that push past any prior prejudice." She helps her clients in that industry have a better grasp of taking inventory and keeping with the legalities of their inventory.
Article continues below advertisement
To assist her clients, Lahteefah abides by what she calls "the DNA of finance." The DNA includes documents, numbers and assets, which all attribute to understanding and building wealth. By having a better understanding of the DNA of contracts and business transactions, her clients are less vulnerable to shady deals. "I love the DNA," Lahteefah excitedly noted. "I look at any business or any transaction just like we look at our bodies. We have our own personal DNA – what we're made of. That is our deliverable."
The first part of the DNA is documentation, which Lahteefah explains is very crucial to any business deal. If you have no documentation, you have no proof or backing of a transaction. "A lot of times people do things by word of mouth or a handshake, and that's good, but you really need documents to substantiate any transaction that you do," she said. "Whether that's a tax return, whether that is a contract, you need to have the documents in order because at the end of the day when it's said and done, that will be the pieces of paper that will guide either you to your wealth or you to a lesson."
Article continues below advertisement
Next is numbers and understanding them. This is by far the most confusing yet important part, according to Lahteefah. "I don't care what anybody says, numbers don't lie. However, people's interpretations of numbers can sometimes be the issue," she explained. "A lot of times people in the entertainment industry will have a document that outlines their assets and then also have the numbers, but they don't necessarily know the real real numbers." This is where problems can arise if people aren't fully understanding the language in a contract. "Numbers will tell you if somebody is stealing from you," she added.
The last part of the DNA is assets and compiling them. Assets can either be royalties from a song or any financial benefit that comes from a contract. Lahteefah commented, "it all comes down to how you are benefiting."
"It's just like our own DNA, if one piece of the DNA is not there, it doesn't give you a fill picture," she explained. "You need the full picture and you need someone helping you understand that full picture that has your best interest at heart because a lot of people may not have your best interest." Regarding the inception of the DNA of finance approach? "I honestly woke up one day and that is what came to mind," she laughed.
Article continues below advertisement
This upcoming May, Lahteefah is planning to expand her knowledge to those outside of her client base with a book all about tax deductions. "I am going to write a book specifically for people like artists or entertainers that is specifically for tax deductions for them that they can easily understand," she said. "For instance, if you're working on Broadway, your makeup is tax deductible. But you need to put specific language or word it in a certain way so that the IRS doesn't frown upon it." The book will be available for both digital download or hard copy, "because I'm old school and I like the smell of books. And I like to write notes and stuff like that."
Hopefully, she will be able to go on a book tour once the coronavirus quarantine subsides. For now, however, Lahteefah revealed that she plans to write a memoir about her upbringing in the projects of Newark, New Jersey, her transition into corporate America, and how she was able to create and run a multi-million dollar business. "The memoir is really going to discuss resilience, and how you continue, and how you keep going, and how you celebrate the success along the way in the journey," she explained. "I hope that this will inspire people to understand that your journey is not going to be perfect but it's going to be your journey."
Article continues below advertisement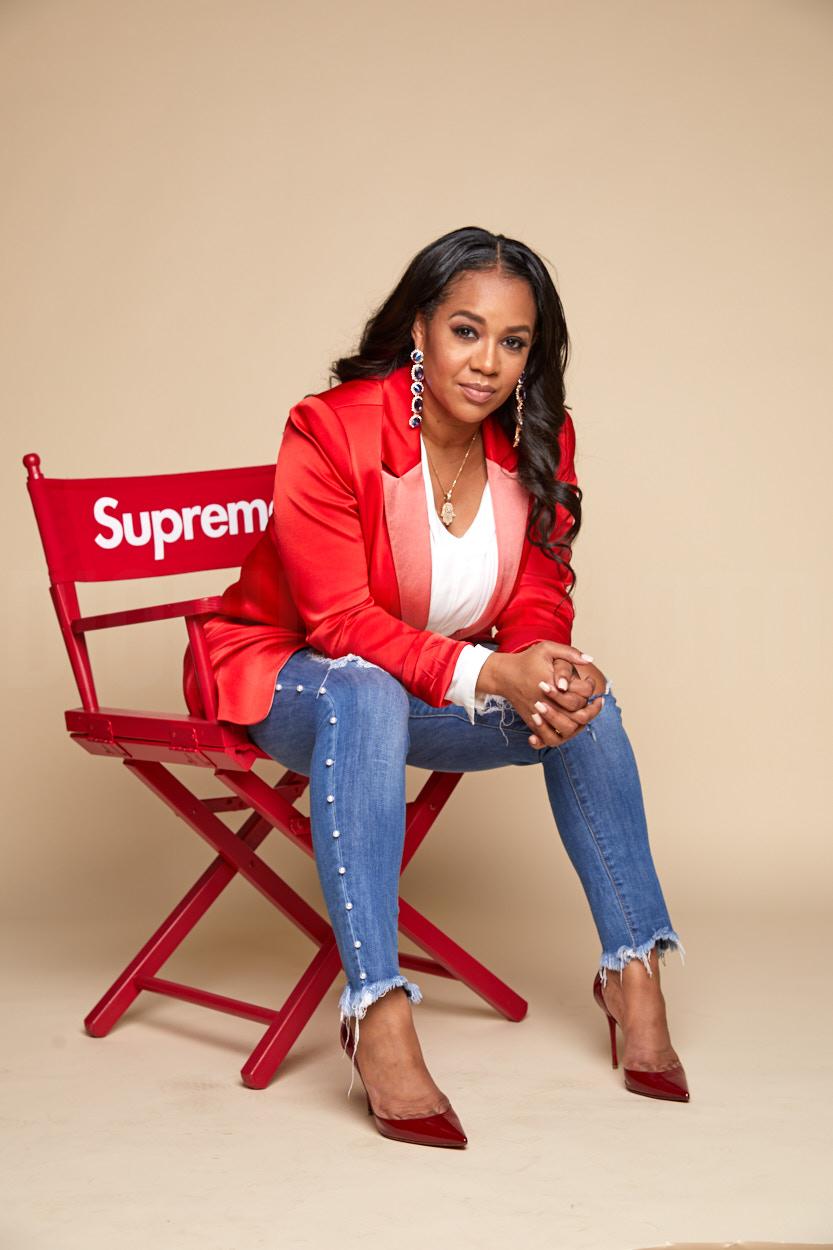 The key successes of Lahteefah's journey, she explained, were relationships made along the way and hard work. "I'm proud of my journey, but I'm also extremely grateful for everyone along the way that helped me because you can't do it alone. A business is really based on relationships that you have and it's very important," she explained. "You have to do the work. You have to deliver, but also how you do it, to me, determines your longevity in whatever you do."