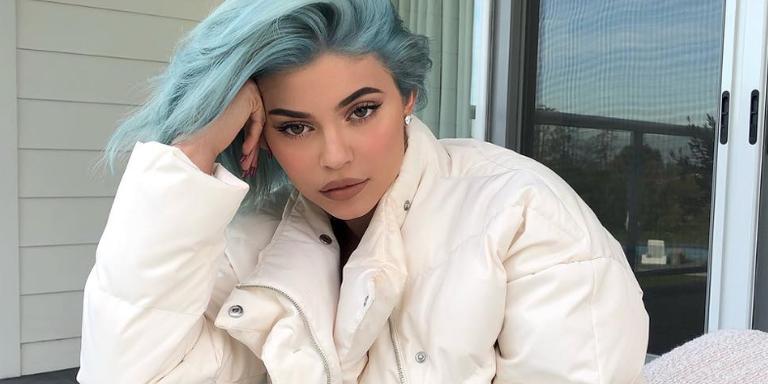 Kylie Jenner Makes How Much Per IG Post?!
By Jamie Rollo

Jul. 26 2019, Updated 2:10 p.m. ET
Kylie Jenner is the youngest "self-made" billionaire with a massive online presence. With her Instagram boasting 141 million followers, it's no surprise that she takes the top spot of Hopper HQ's Instagram Rich List of 2019. According to this list, Kylie Jenner makes around $1,266,000 per sponsored Instagram post.
The average American makes around $50,000 a year and the average lifespan of an American is 79 years. If they start working right after high school with that salary, they will make around $3 million in their lifetime. If you think about it, Kylie Jenner can make more money than the average American will in their whole lifetime with just three Instagram sponsorship deals. Now, that's depressing.
Considering all the money Kylie makes from her cosmetic line, official app, and appearances on Keeping Up With The Kardashians, the money she makes from Instagram sponsorships are probably only a small percentage of her total earnings which makes her all the more impressive.
Kylie may be the youngest of her sisters, but she is no doubt the most successful. Her sisters have also made it onto the list with Kim Kardashian-West in fourth place making $910,000 per post. Kendal Jenner is in 13th place making $611,000. She's followed by Khloe Kardashian in 14th place who makes $598,000 per post. Despite them being ranked lower than Kylie, those numbers are still nothing to scoff at. Hate them all you want, but you can't deny these ladies are each an imposing force with a lot of influence.