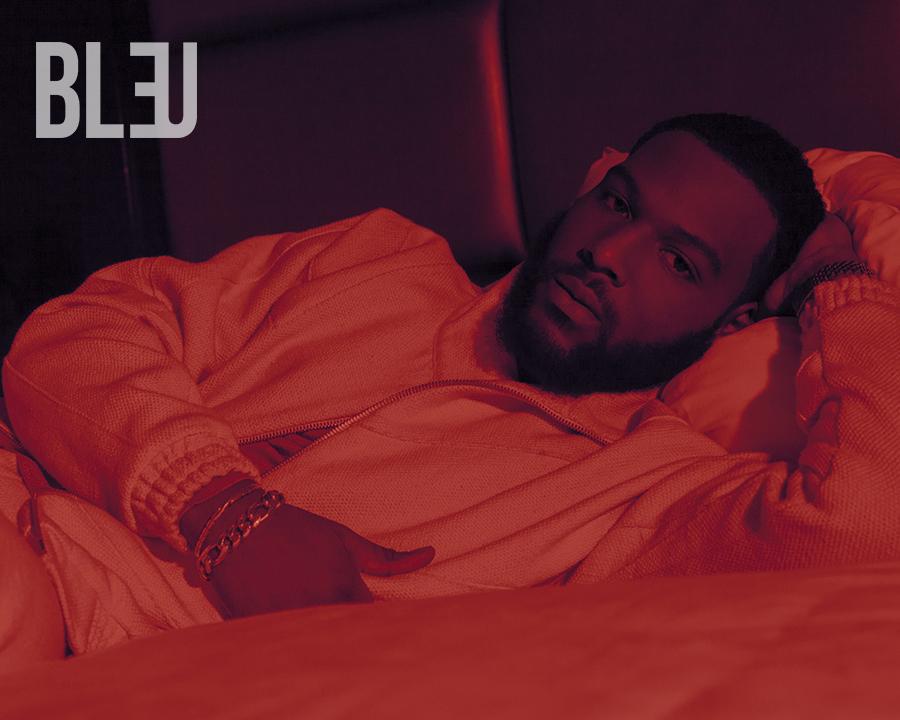 Kofi, The Feminist
By Ebony Allison

Dec. 22 2017, Published 6:19 a.m. ET
There are moments when the Universe aligns the stars ever so perfect. When it reveals itself you must grasp immediately or relinquish to a more prepared recipient. This cover story and photo-shoot with Kofi Siriboe is just that chance. He, the intense actor with the rapidly burgeoning resume, we, the publication looking to give women a greater voice within our brand, and she, RaVal Davis, the speaker, actor, body positive advocate and journalist. Siriboe celebrates women in all their beautiful incarnations. So we let these two tell a narrative without limits, just truth.
Millennial AF. Talented AF. Fine AF. And Feminist AF? The 23-year-old heartthrob, who just made People Magazine's sexiest men alive list, just might surprise you because he isn't just eye candy. Kofi Siriboe is also soul food. Writer RaVal Davis talks to every girl's favorite MCM, one feminist to another.
Siriboe is late. An eager cluster of groomers, stylist, photographers, editors and interns stand by patiently waiting; ready to receive the actor as soon as he arrives at the Z NYC Hotel. Publisher DéVon Christopher Johnson gets the call. His car is just arriving.
Siriboe is a hugger. When his 6'2 model-esque frame descends from the car, there is no actual beam of light following him, yet he radiates. His smile is wide and inviting. And the second he envelops you in those long arms and the smell of essential oils, you instantly forget you've been waiting for him for over an hour.
Words: RaVal Davis
Photographer: Micaiah Carter
Stylist: Apuje Kalu
Stylist Assistant: Raven Roberts
Article continues below advertisement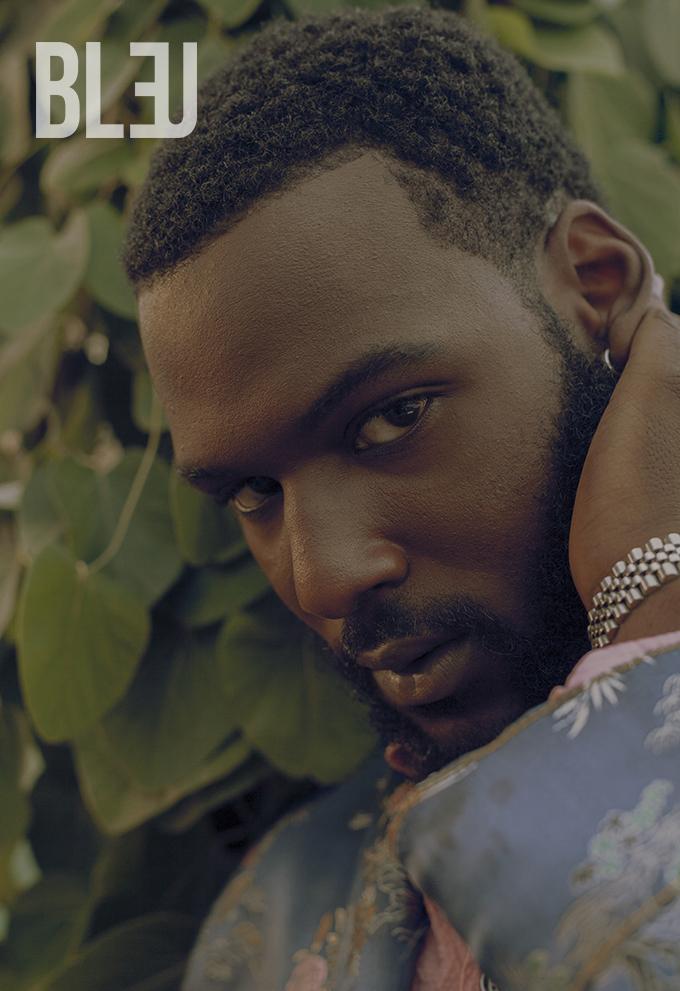 Hi I'm Kofi, he offers modestly. "Nice to meet you." He's already not exactly what you'd expect from 2017's hottest Hollywood breakout sex symbol. In fact he doesn't seem Hollywood at all.
But that isn't because his career isn't completely on fire. Starring in his second season of OWN's Queen Sugar as the earnest Ralph Angel, Siriboe's been flexing some serious acting chops. Adapted from the novel by Natalie Baszile, Queen Sugar tells the story of three siblings —Nova, Charley, and Ralph Bordelon — who inherit their father's 800-acre sugarcane farm. Siriboe of course plays the complex, formerly incarcerated, single father who struggles with becoming the man his father knew he could be.
Article continues below advertisement
And Siriboe's been flexing something else entirely different as Jada Pinkett Smith's lover in this summer's $100 million dollar grossing film, Girls Trip. Yup, we see Siriboe in all his chocolate glory starring opposite icons like Queen Latifah. He's certainly had quite a year. He's even making his writing and directing debut in his new project Jump—a film about mental health.
Still, when he steps on set for his cover shoot he's oddly unassuming. The actor however does not arrive to set alone. A stylish young woman in designer frames and a fitted gray dress accompanies him. Koshie Mills is Siriboe's publicist and mom. She's warm and welcoming, and no nonsense at the same time. She is the muse behind Kofi's very deliberate feminist talk on twitter and IRL [in real life].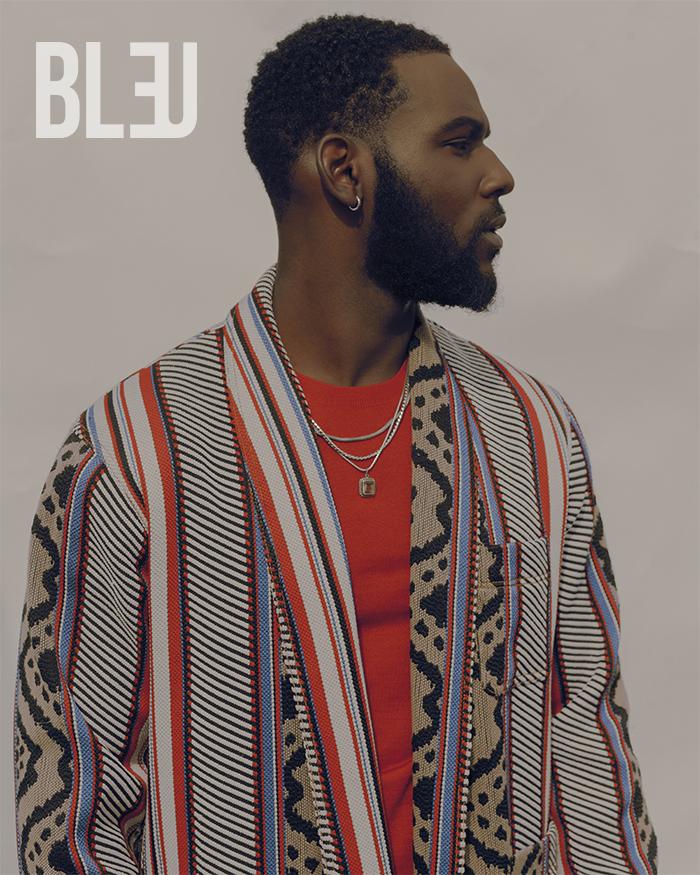 Article continues below advertisement
"It's just the simplicity of the fact that my mom is really awesome, we have a great relationship, and as I'm getting older, I'm learning more about her journey and her struggle," says the actor. "I mean really she wears the cape. I don't wear a cape, she does.
Siriboe half smiles and reveals, "I'm just honoring her, and honoring her through my existence…like who I am, what I represent. That to me is rooted in my character and my mother—I came out of her. That's an ode to her." I'm instantly blown away by his reverence for his mother. Remember he's only 23.
But can a man be a feminist? Of course he can. Still, being a feminist is an alien concept for many men. And not to be all judgy but, a 23-year-old black male feminist almost sounds like an oxymoron. But Siriboe unequivocally affirms, "I am [a feminist]. Period. I champion women, I value women, I respect women." Simple right?
When we think about a hand full of popular millennial men and their relationships to women, feminist isn't exactly the first word that comes to mind. And in the midst of the huge Hollywood sex scandal—the male advocates have been far and few in between. In fact many men have copped to knowing about the reckless behavior of their Hollywood pals and never saying a word.
Article continues below advertisement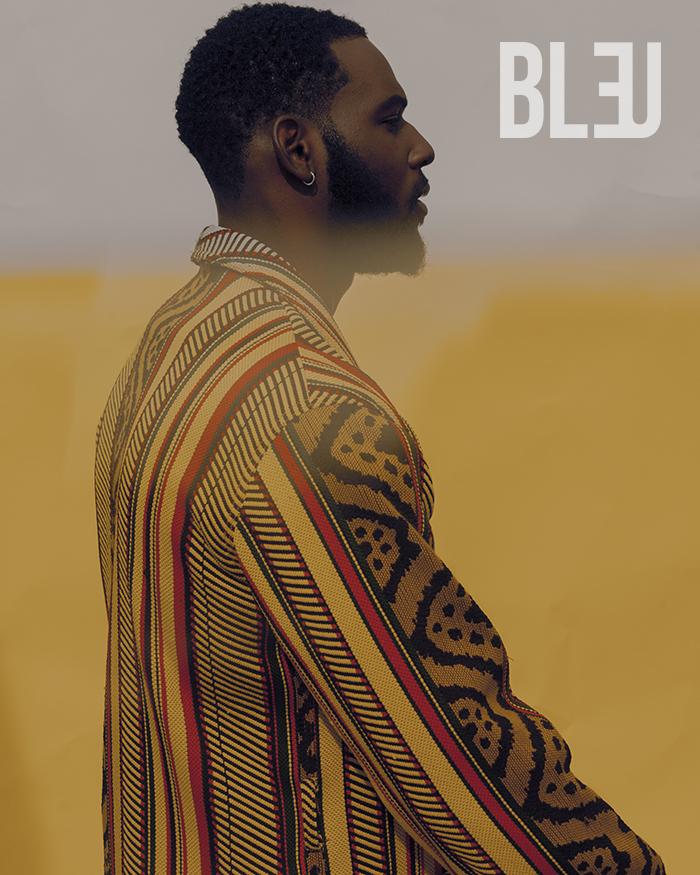 But Siriboe if anything is very vocal. "Like imagine saying you're a feminist but in real life you disrespect women," he poses the scenario. "I think being a feminist starts at home. It means you understand first, taking the time to get the knowledge. Put yourselves in situations to have these conversations. Once you get that knowledge, process it and figure out a way to be helpful, offers the actor in a 'woke' but not condescending way."
Article continues below advertisement
It's Feminism 101 according to Nana-Kofi Siriboe, "Value the people that you can value. Let it start with your mom, your sister, whoever is close to you and extending it from there", he suggest. "That way young people are able to say I'm a feminist–it's just about starting somewhere. That to me is being a feminist. I think it's about respect, understanding and taking action."
His thoughtfulness is pretty astounding. But honestly what else would you expect from the guy hand plucked by Ava DuVernay, Director and Producer of QS, and co-signed by the almighty Oprah? DuVernay was in Siriboe's second audition and doesn't mind taking full credit for discovering him, according to People Magazine.
"I will take responsibility for the current phenomenon that is Kofi Siriboe," the 44-year old creator and director joked at Essence Festival. "The sweetness, the humility, the effort that he puts in to try and live a better life [as character, Ralph Angel], really that is part of the sex appeal." She also told Vulture, "He's older than his years. There's a wisdom there that's innate and comes across in the choices he makes as Ralph Angel."
Article continues below advertisement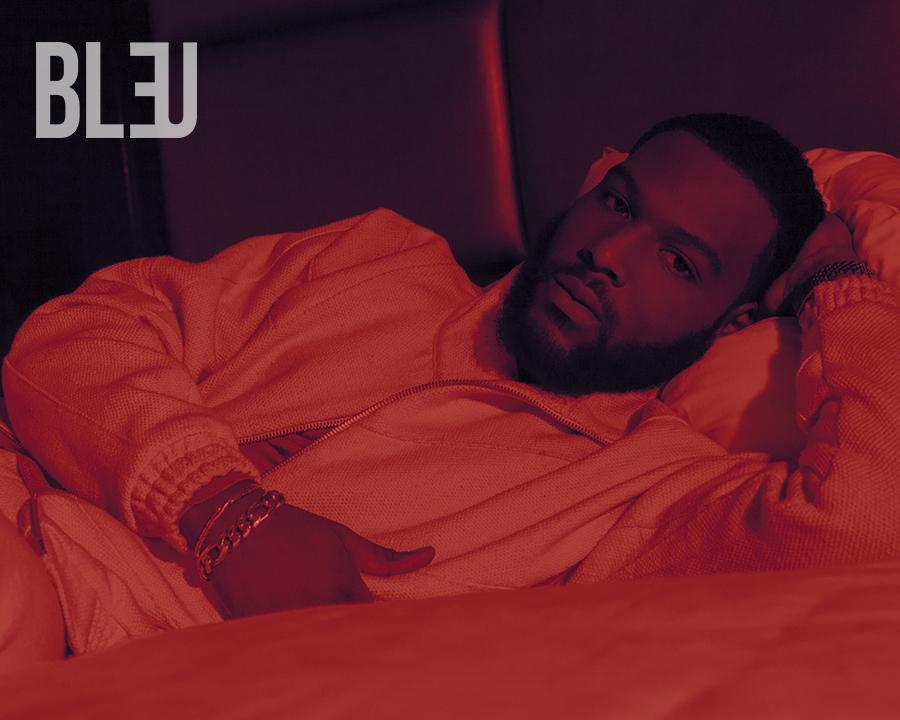 In conversation, Siriboe is resolutely introspective to the point where one might question his age: So is 23 your Hollywood age I ask? We laugh for a moment but then it's back to serious Kofi. He has the highest admiration for DuVernay and Oprah when he speaks of them. The way he looks up and places his palm close to his chest gives away his feelings for them.
"I respect Ava so much", he reflects. "Its like a kid trying to live up to their parents expectations. You know I'm working so closely with people like Oprah and Ava and its literally magic. I'm just taking it one step at a time."
Article continues below advertisement
Wise beyond his years, but still every bit millennial. We are in mid conversation when he gets a text, looks down at his phone and begins to laugh. "I'm sorry what were you saying," he says as he remember he's in the middle of an interview. There is the millennial I was expecting. I mean it wouldn't be right if he wasn't on his phone and distracted for just a second.
It's as if he suddenly remembers there is somewhere else he'd rather be in this moment. "I'm sorry. About how much longer will we be," he asks politely. "Not long," I assure him. We've switched venues at this point. It's Sunday afternoon and Siriboe has invited me out for a one on one lunch date at Ludlow House, a private social club on the Lower East Side. It's a less swanky offshoot of Soho House geared toward a younger audience less enamored with luxury, pomp and circumstance. That says a lot about the 23-year-old. Yes, he undoubtedly Hollywood in some ways and we are at a private social club. Yet it's super understated kind of like Siriboe, who's wearing distressed dark denim and a military inspired bomber jacket.
Article continues below advertisement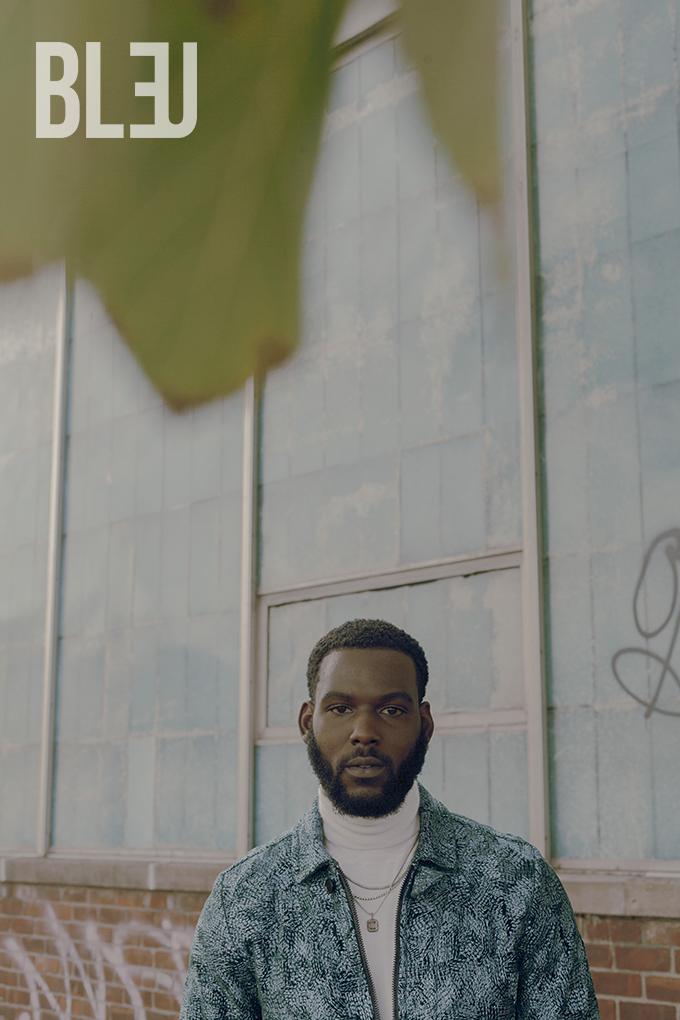 He is sipping a picante which he informs me is " like a spicy margarita… really good." Kofi is in his element here. Around a crowd of groomers, stylist, and magazine editors on a photo shoot set—not so much. He's maybe even shy but definitely reserved in that environment. But one on one, sprawled across half of a Ludlow House sofa—he's right at home. He's keyed in, attentive, dynamic and loquacious even.
But believe it or not, he wasn't always that guy. He describes himself in his formative years as a teen and an awkward young man. He laugh, "yeah I was the chubby middle brother. I was the one who people would come up to and ask if I ate all the food," he laughs again.
Article continues below advertisement
"But again, for me I just wanted to be my true self" he says earnestly. Kofi found a way to be true to himself as a creative; a writer, a poet, and a photographer. A natural born artist, Kofi is undoubtedly a feeler. "[Poetry and photography] are my outlets, When you have a lot of passion…I see so much and feel so much and I want to share all of that."
On set of our cover shoot, the actor took every chance he got to collaborate with stylist Apuje Kalus on choosing many of his looks. He even collaborated with Micaiah Carter to select angles and set up shots. And although he doesn't seem 100 percent cozy with a staff of 10 fawning over him at a photo shoot, he's quite dexterous when it comes to being behind the camera.
"It feels natural," he confesses. "I'm very specific in what I want and how I see something. Carter is somebody I've worked with and shot in the past and we've built a dope creative relationship. I've seen him grow as an artist and vice versa…and that further empowers my notion that we can do this without anything pre-established. We can create our own spaces for ourselves. Young people need to take charge and create these spaces for ourselves. And that's exactly what Kofi plans to do—create more, starting with his first feature"
Article continues below advertisement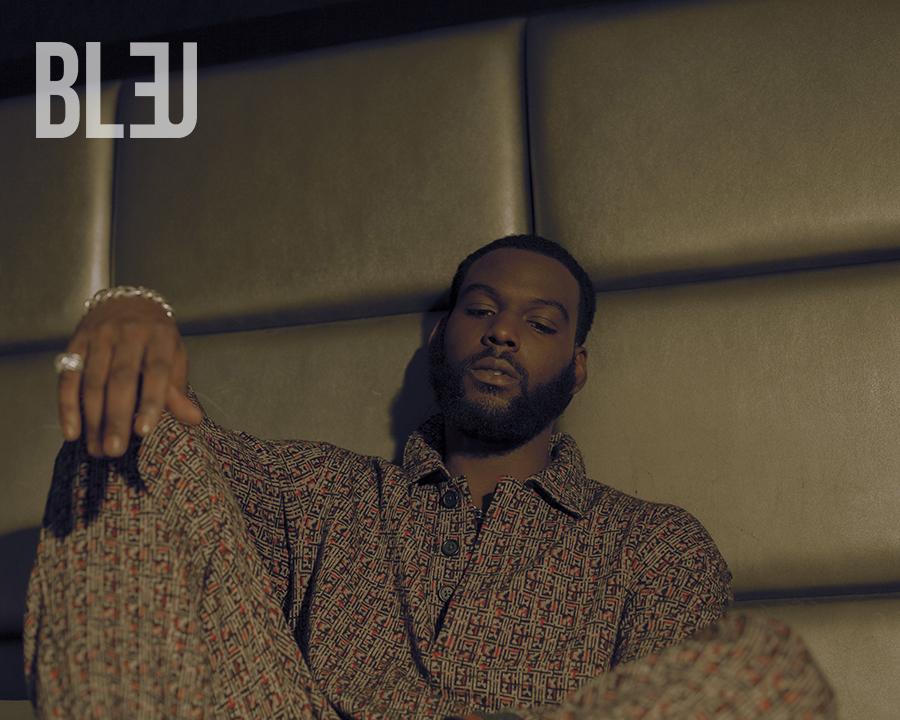 "In the film Kofi plays Ziggy, a character who is battling mental health issues and even suicide. Written, produced and directed by the young actor," he admits. "I just used [this] as an experiment to learn all the creative sides of things. I've been acting a lot but I want to get behind the scenes. I've learned. [I've] made mistakes and now I'm just trying to make them right. All I'm doing right now is creating."
Article continues below advertisement
To be young, gifted and black, hh what a lovely precious dream. Siriboe is living a dream and most importantly he is creating his own dream. He is defining it himself for himself. And what could be more beautiful than that slice of black boy joy. His ambitions don't stop there either. The actor, who is of Ghanaian descent, recently took his first trip back to Ghana in December of last year where he met the king, who he shares the name NaNa. The name NaNa means "king" or highest office in society.
When I ask Kofi about being related to the Ghanaian royal family or his first trip back to his motherland, he gushes like a tween would about a crush. "Amazing, it was amazing", he grins, "It was eye opening just because I'm from Ghana and I myself didn't know how much value there was back home you know. You kind of just overlook it because you just think I'm from there. I guess it opened my eyes to a whole other world and now it's a big part of me."
Article continues below advertisement
Talk about thinking big, Kofi wants to "bridge the gap of Africa and America," he says. "I feel like there's a disconnect between Africans and African-Americans. More than 80 percent of us have never been back to Africa. I'm Ghanaian and I just went back for the first time. It's just a lack of information, a lack of knowledge, a lack of understanding."
Africa is a subject he would gladly talk about all day. His love for his heritage is palpable. Somehow we start discussing the subject of Beyoncé and her African inspired baby shower some months back, and the criticism that the singer was appropriating culture. "She came from somewhere in fucking Africa period!," asserts Siriboe" So how exactly could she appropriate her own culture in the sense that it is her culture? "I guess what happened is that people take offense [because] you can go ahead and rock the braids or wear the kente cloth in a video," Kofi explains. "But you need to take time to actually understand the root. Try and get the information that comes along with the aesthetic and I think that goes back to the disconnect."
Article continues below advertisement
But he remembers being pretty disconnected at one point in his life too. "My dad would talk about these things and I'd be like 'alright dad, whatever,'" Kofi remembers. "And the way you have to place your cloth and the way you kneel, the way you greet the king. There's real culture there and real history there. And once you see something like it, it adds a piece of value to you. You just realize there's more to yourself, you come from so much depth of our origin. But how are you to know that until you know that? It's impossible."
And that's the beauty of Kofi Siriboe. He's not so woke that he's not clued into pop culture. He's clear that it is all important. But to be young, gifted and black is his superpower, and his ability to mold the future. By the time we are wrapping up our interview, Siriboe's phone is buzzing. He's going to meet friends later. He's mentions that he's excited to see some NYC friends that he hasn't seen in awhile and to celebrate someone's special birthday. He even mentions a girl that he really likes from DC. It's common 23-year-old stuff. Yes, he's young. He's definitely gifted. And certainly unapologetically black.