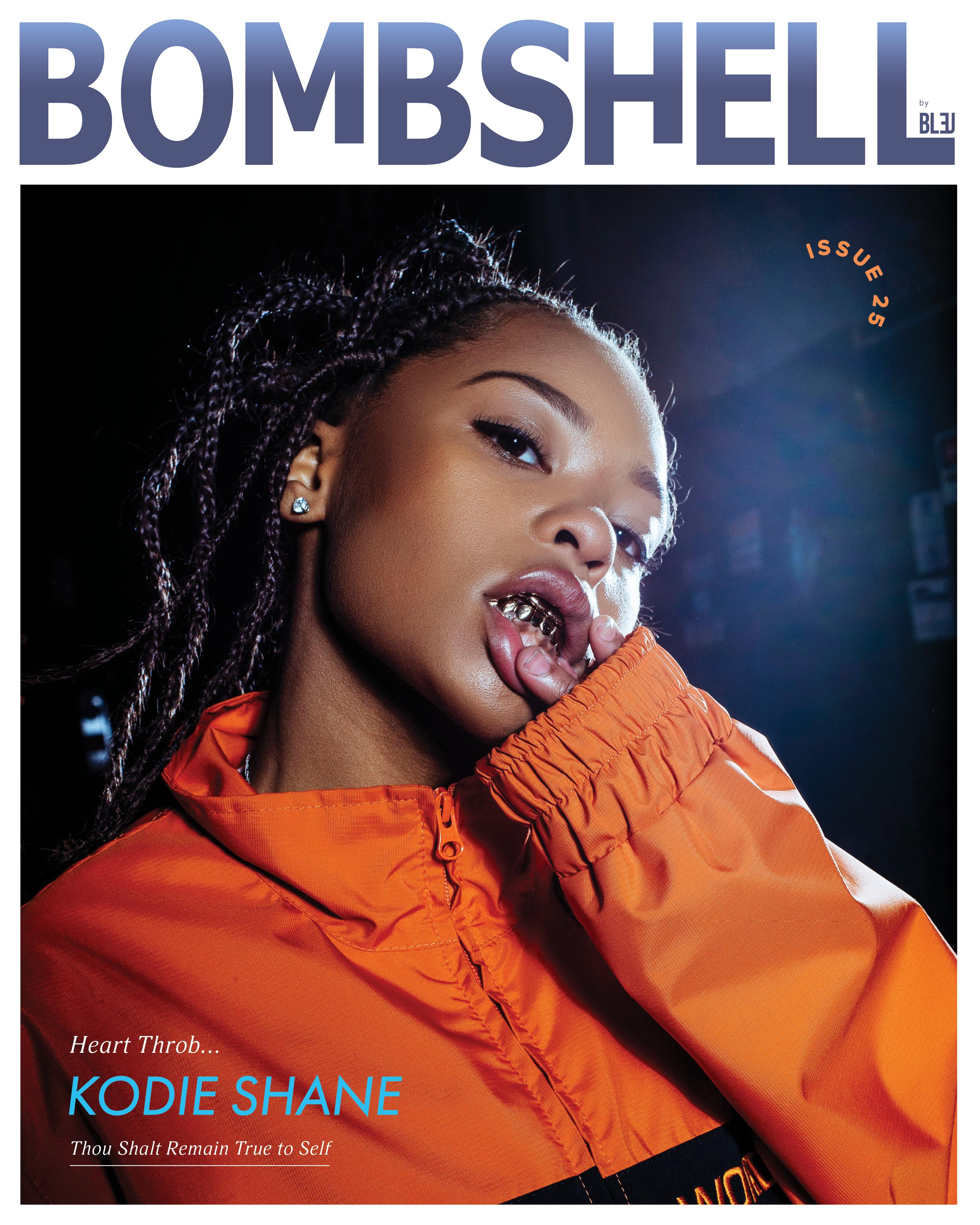 Kodie Shane: Thou Shalt Remain True To Self
By Ebony Allison

Aug. 21 2018, Published 6:54 p.m. ET
Rain battered the streets of New York City as pedestrians trampled into each other with umbrellas trying to escape the madness that overtakes this city during compromising weather. I managed to sneak into the nearest Topshop to kill some time and stay dry before an important phone call. Browsing through clothes I hear Lil Yachty's hit song "I Spy" wailing throughout the stores surround sound. I can't help but to crack a smirk. Ironically in just a few hours I would be interviewing one of the awe-inspiring stars from his camp taking over hip hop- Kodie Shane.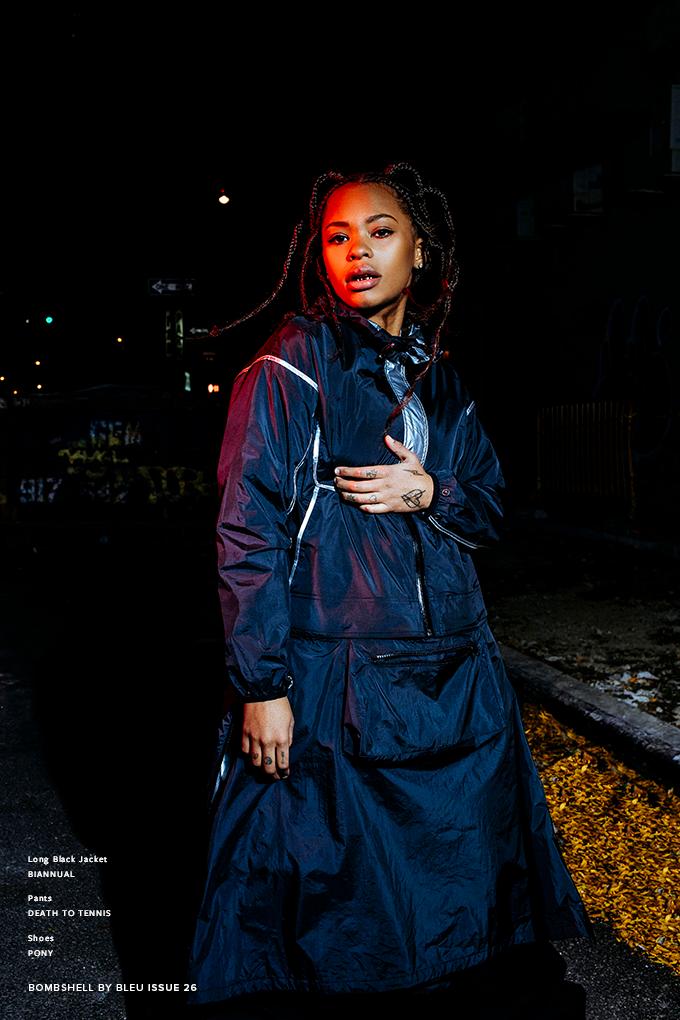 Shane started making music herself at age 14, first working as a writer for the Atlanta production studio Greystone Park, overseen by D.Clax and Matty P, two local rap vets. Matty P showed her music to his friend and associate Coach K, the stylish Atlanta bigwig who manages Gucci Mane and Migos. He became something of a mentor to Shane. A couple years later, he introduced her to Lil Yachty, the hyper-melodic rapper whose rise to success is one of rap's most endearing 2016 narratives, at Atlanta's Masquerade club, where the two quickly bonded.
Article continues below advertisement
A high spirited Shane hops on the call after her publicist makes the initial introduction. I easily could feel her jaunty disposition through the phone. With a cult following of fans the "Sing To Her" star took time from her busy life on the road to chat about the challenges that still exist being a female artist in hip-hop, influences and working with Lil Yachty.
"I'm actually in Chicago right now. It's an incredibly beautiful city. I always love being here with my brother and sister. My mom was born and raised here so it's always amazing."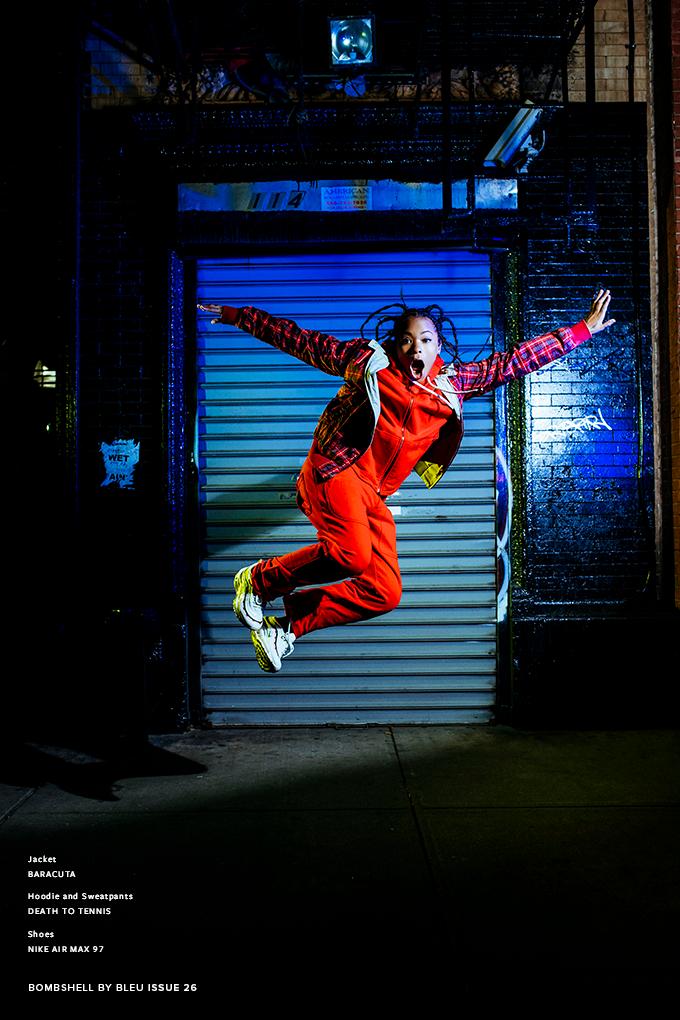 Article continues below advertisement
With Kodie in good spirits, she reflects on the importance of being patient while creating her heavily anticipated album, slated to release in the fall. " I never wanted to rush it. I've basically been creating this album since I was 15, so it's definitely a story of growth, failures and glories all in one. I just wanted to create something my peers can listen to and relate."
When asked about her musical influences over the years,her response is held to high regards.
"Honestly lyrically Andre 3000 is next level amazing," Kodie says."He's always been a dream of mine to work with. It's something about the way he raps." She spits his lyrics off the Frank Ocean Pink Matter remix ,Since you been gone. I've been having withdrawals, your such a habit to call. I ain't myself at all. I had to tell myself nah you're better with a fella with a regular job. "Andre has definitely influenced my working style when it just comes to being clever," Kodie adds. . Lil Wayne when it comes to metaphors. Frank Ocean when it comes to being vulnerable and real. I listen to a lot of Biggie now. A lot more Biggie then I've ever had. He's been inspiring me lately. I was on my headphones and just started listening on some cool shit. He has a lot of duets. He was one of the rappers that did a lot of songs with females and many people didn't do that. Ja Rule and Ashanti are my favorites as well."
Article continues below advertisement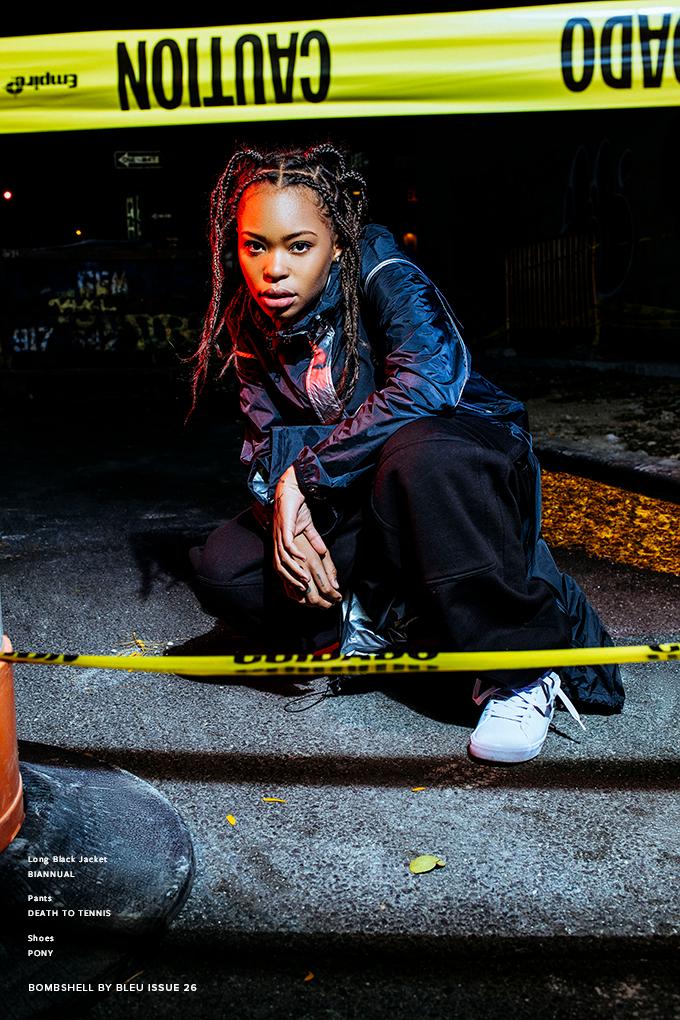 Shane's influences run deep, but her musical lineage runs deeper. Perhaps, being immersed in the music world during her childhood could have been the driving factor that pushes her. Her father, Danny C. Williams led a Detroit based men's vocal group by the name of Rick, Ran & Dan.They often handled backing arrangements for Shane's aunt, R&B singer Cherrelle who had a big hit in the 80's -"I Didn't Mean to Turn You On". Shane's sister Brandi was a member of Blaque, the platinum-selling girl group. Their mom, Hope, is on Kodie's management team. "My auntie did it, my sister, my dad was doing it, and now I'm doing it," Shane said. "It's almost destiny."
Article continues below advertisement
Ms. Shane also has a connection with one of the biggest breakout stars of this generation, Lil Yachty. Shane says,"He's a really great guy. That's like my brother. It's always fun, always, creative. He makes me want to freestyle."
"The first time I met him was at a show. I think it might have been his first show in Atlanta at the Masquerade. I knew Yachty since I was thirteen so he has helped me in a lot of different ways. Hopefully, he's on the album. We've def been making some fire music together! Recently I find myself being drawn to the late 80's, early 90's through 00's. None of the music out right now feels real to me. When it comes to Hip-Hop it used to feel real you know what I'm saying. I just want my music to feel real when you hear that shit."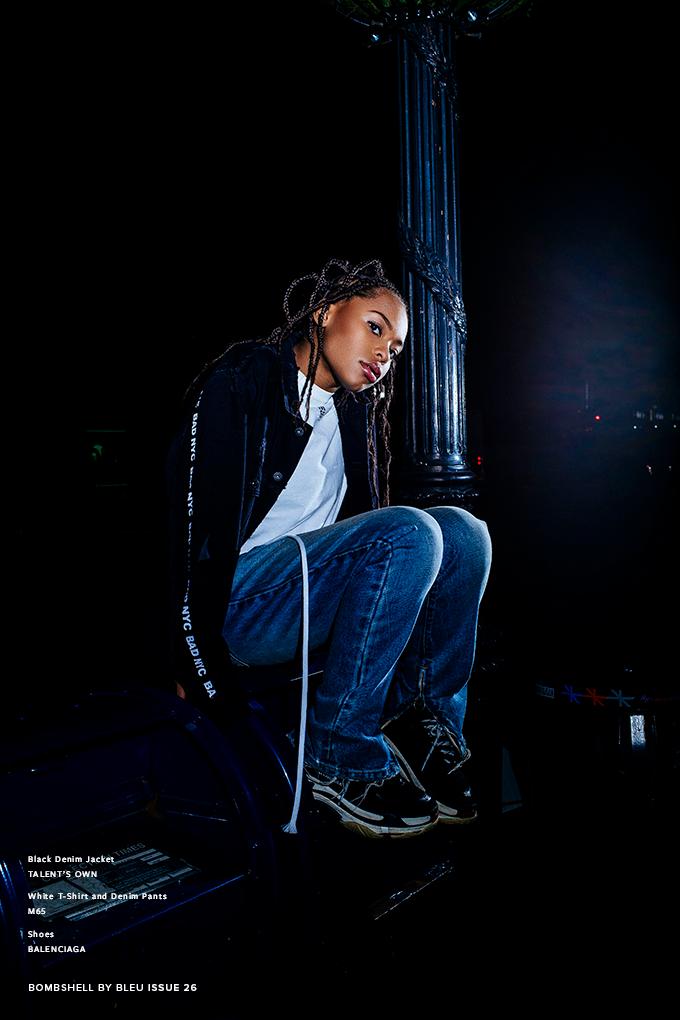 Article continues below advertisement
With a solid foundation of support from family, management, and plethora of fans. One must wonder what else could she do to continue making an impact. Her talent is enough but Kodie never settles just on that. "I don't really know. I feel like I need to do more of really connecting with my fans. Talking with them and things like that. I try as much as I can to DM people back, replying to comments-it's a lot but I have to do more for my babies. I love them." As typical leeches and opportunist attempt to grab hold of the star. She's well aware of who's in her circle but it doesn't stop her from being open to others and simply living life. "I am definitely an outgoing person. I like to turn up and go out if I'm with the people I enjoy going out with. Sometimes I can be to myself. I like going to the movies, I like getting tattoos with my friends. Like honestly on my downtime. I want to record. It's like I need to make music. I really like working with kids. I love the modeling thing but music is where it's at. However, I want to accomplish one thing at a time."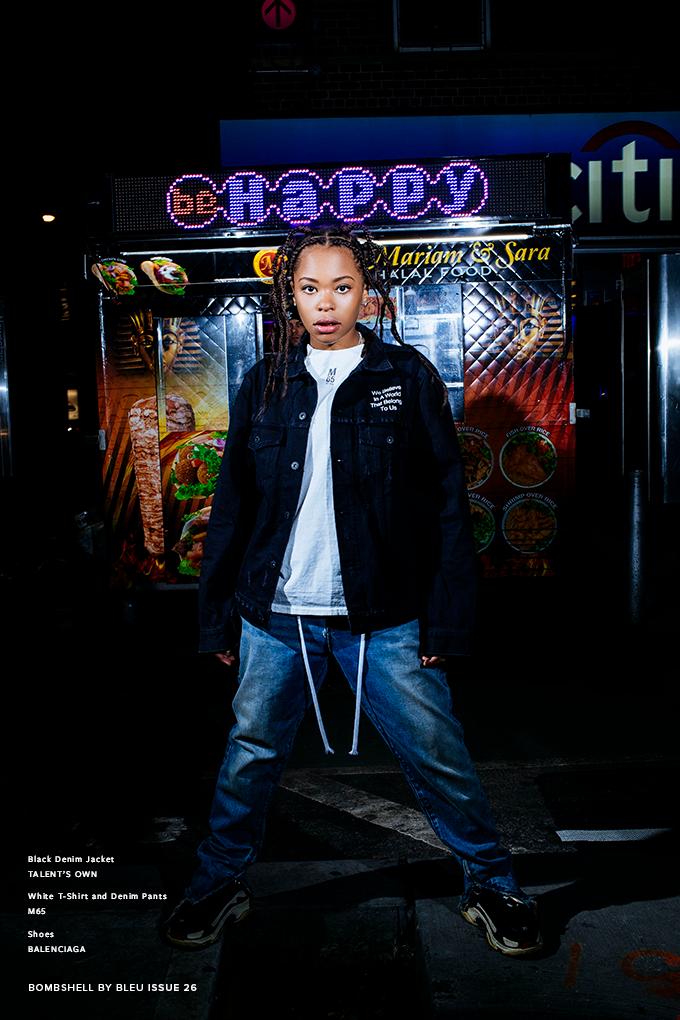 Article continues below advertisement
With a unique sense of style, talent, beauty and boldness surrounding the young MC, one could assume that the doors are open for her and that her path is already made. However, it simply isn't in the case in a male dominated field. With the likes of Cardi B, Nicki Minaj, City Girls, and Kash doll it could seem as though female artists have it a little easier but as Kodie states, that's simply not the case. "I don't think it's that much easier," Shane says. "I feel like people love boys with crazy hair talking about guns and that they're going to fuck your girl. That's just what they love right now. Most people are old enough to know that although things change, they also repeat themselves. I feel that it's definitely harder. You know what I mean? I feel like within this industry the real talent is being overlooked by the antics."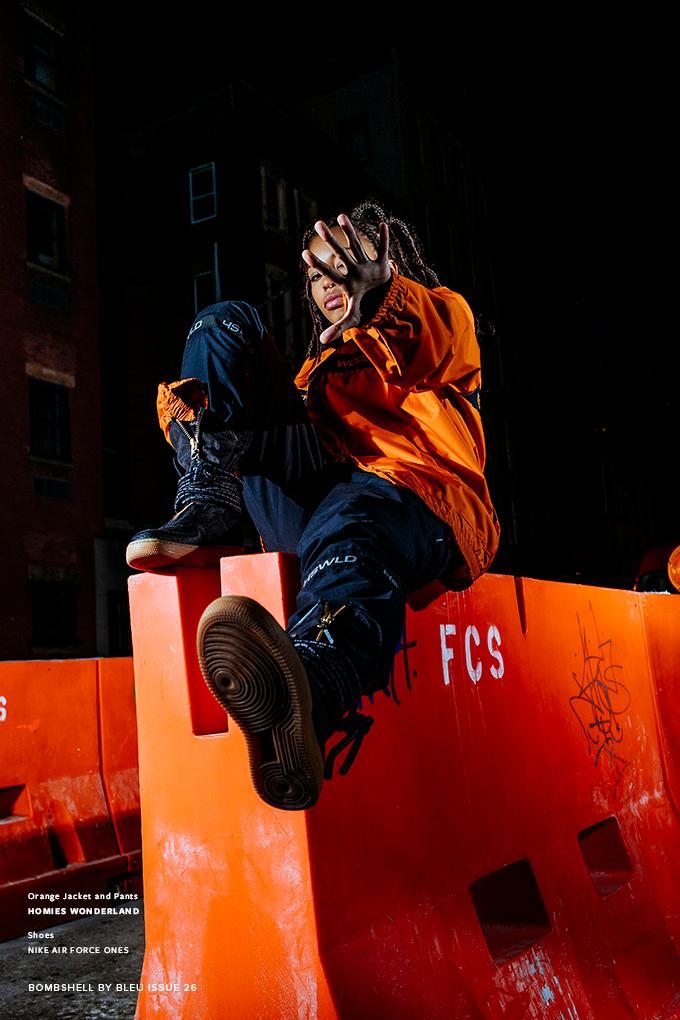 Article continues below advertisement
If there's anything that the rap star wanted to make clear, it's this: " This shit is real. It's not some manufactured work, ain't no antics. All of this is real. I ain't just pop up out of nowhere just because Yachty said I'm his lil sister. It's 2018 now. I've been doing music since 2015 before I even met Yachty. It just so happens my first tape is when I met him. I've been recording since I was fourteen, feel me? I put in a lot of work to get here. I didn't just meet Yachty, create a song together, put it out and now I'm lit. Im working for all this shit. That's why I'm not going through the roof like a lot of other artist are right now because I'm not an overnight star.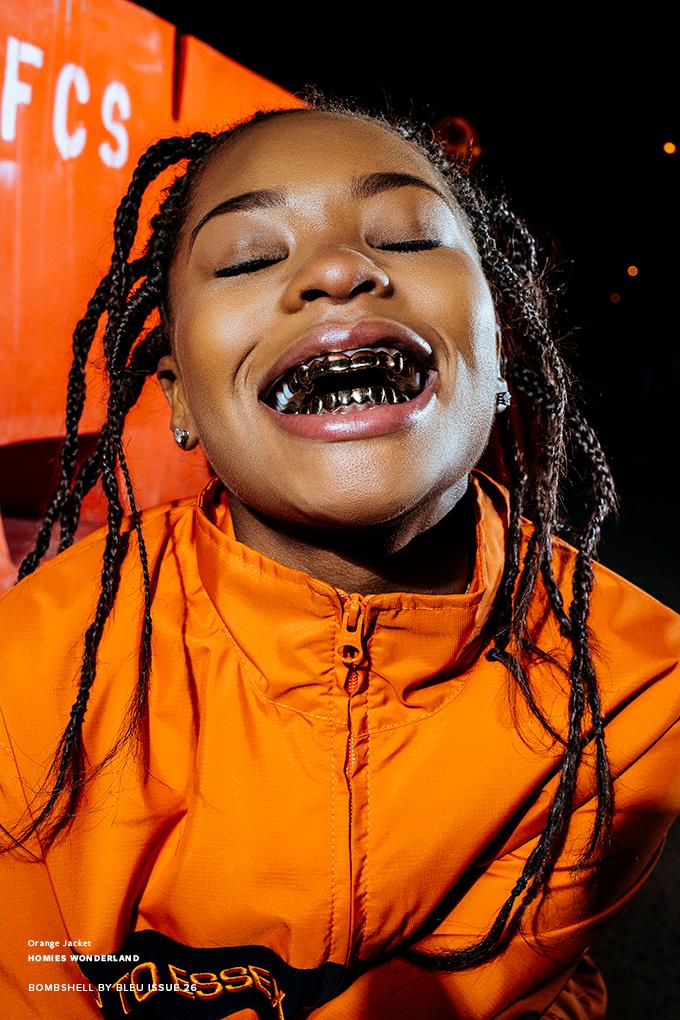 Article continues below advertisement
The misconception of success is that many don't see the hustle or the grind. Working so hard that you place the world on your shoulders. "Sometimes you set really high expectations for things and it can lead to disappointment sometimes. Not saying I'm necessarily disappointed but when those expectations are set that's what can happen. Everyone seems to think when you sign on the dotted line that your life changes instantly and to a certain extent it does but you still gotta work. I'm still working. Ain't nothing been handed to me. I'm just working hard every day. Epic is home, Epic is family." With more music on the way and a heavily anticipated album slated to drop before winter, Kodie Shane is sure to take the world by storm one lyric, one song, and one show at a time.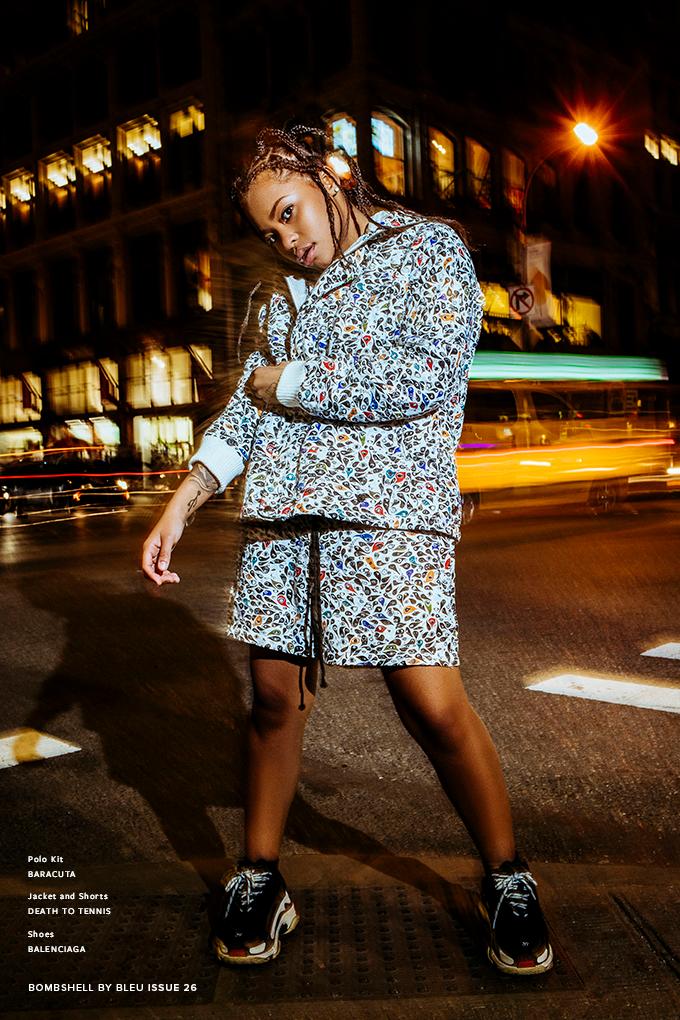 Photography: Othello Banaci
Stylist: Bianca Arielle Bailey