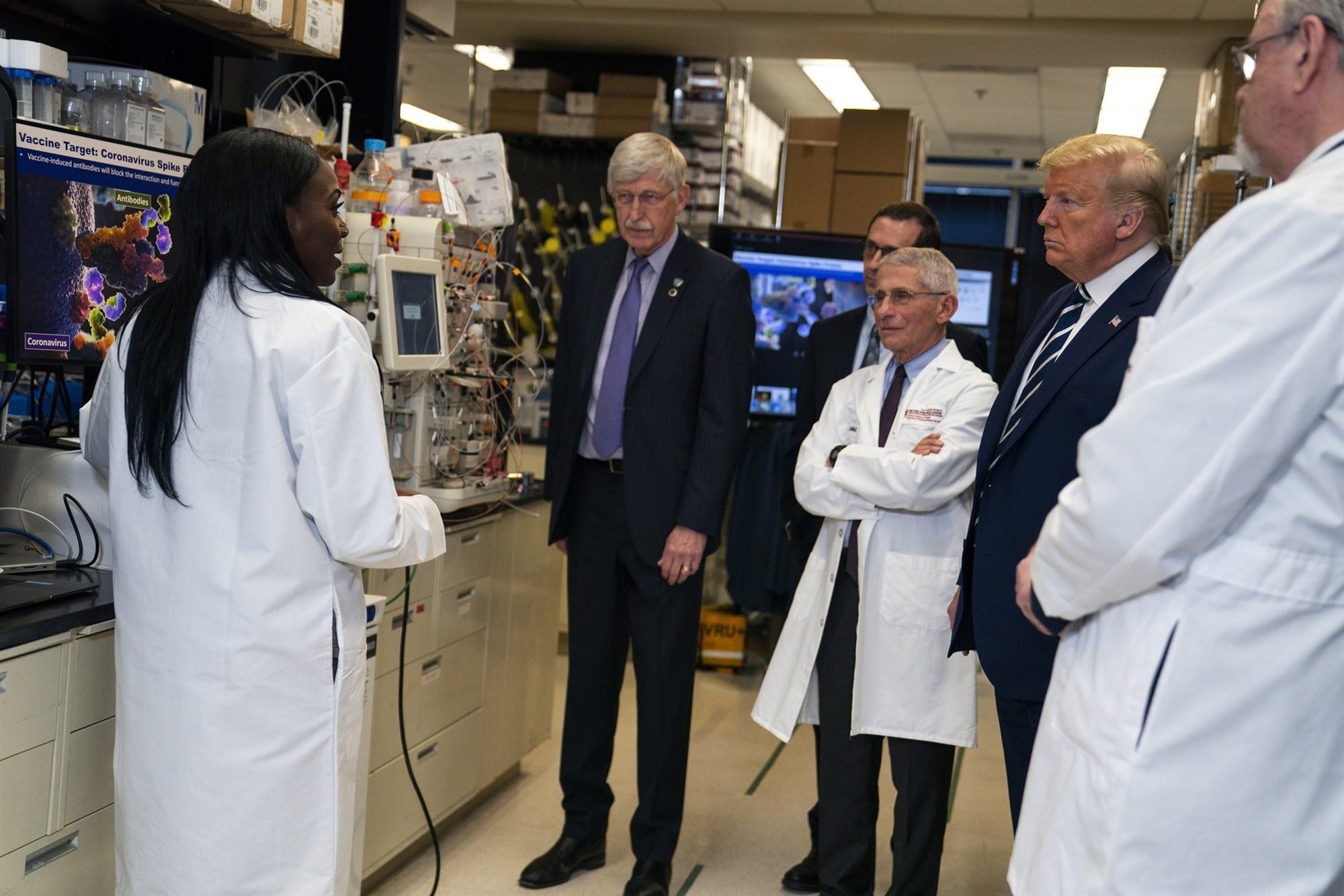 Kizzmekia Corbett Is Working On A Covid-19 Vaccine
By Elysia J

Apr. 17 2020, Updated 4:18 p.m. ET
Kizzmekia Corbett is the National Institute of Health's lead scientist for coronavirus vaccine research.
Corbett graduated from the University of Maryland back in 2009. Here she studied biology and sociology. She then moved on to The University of North Carolina At Chapel Hill. She gained her doctorate in 2014. That same yeat she joined the NIH's Vaccine Research Centre as a postdoctoral fellow. 2014 is also the year that Corbett began studying coronaviruses.
Just six years later, she is leading the charge in fighting a global coronavirus pandemic. She told NBC news that "There was, and is, already a fair amount of pressure. A lot of people are banking on us or feel that we have a product that could, at least, be part of the answer this world needs. And, well, whew, just saying that out loud is not easy."
Corbett and her team have been working on a coronavirus vaccine since January of this year. The first-stage of clinical trials began on March 16. This means that her team is responsible for the fastest progress ever for a potential vaccine against a novel pathogen. When SARS hit, it took scientists 20 months to get to stage one clinical trials.
In an interview with Anderson Cooper, Corbett explained how long she expects the whole process to take. If all the other stages of the trial go smoothly (and that's a big "if") emergency vaccines could be administered by fall. This means they would be available to health workers, and others who are at a high risk of infection due to frequent exposure. For the general population the optimistic target is next spring. This means if all goes well worldwide vaccinations would begin next spring.
Back in early March, Trump went to see the NIH for an update on Covid-19. During the briefing Corbett, who was the only woman and only black person at the table, was ignored. The reporters did not ask her any questions. Even after another speaker mentioned her by name. But now it seems that Kizzmekia Corbett is getting the recognition she deserves.