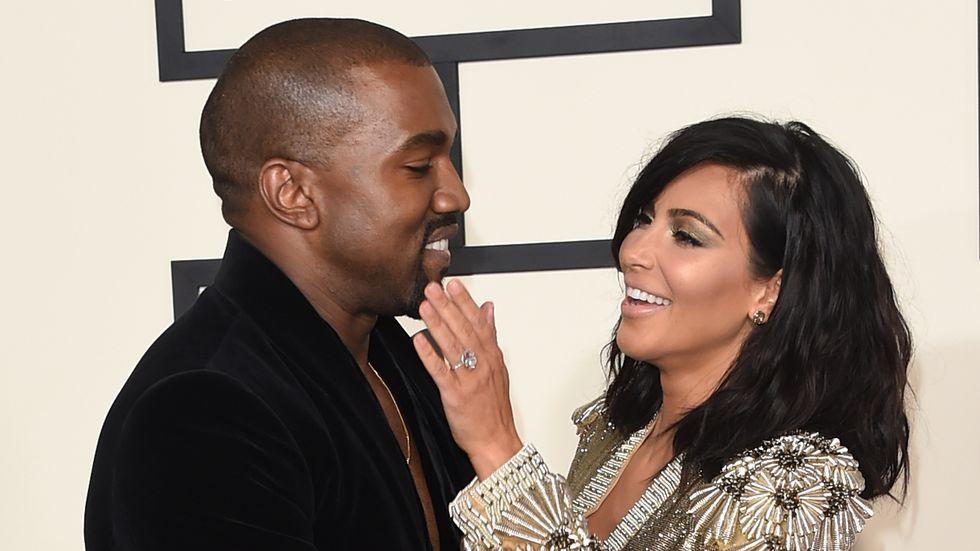 Kimye Welcome a Baby Girl!
By Kaylin Young

Jan. 24 2018, Updated 6:55 p.m. ET
Kanye and Kim Kardashian West welcomed their new baby girl on Monday, Jan. 15, at 12:47 a.m. The baby, weighing in at 7 lbs., 6 oz., arrived via surrogate. She joins older siblings, North, 4, and brother Saint, 2, and a slew of close cousins.
Kardashian-West took to her personal app to make the announcement in a post titled, "She's Here!" In it, the star gushed about how thrilled her family is for the new addition and her thanks to her (unknown) surrogate, doctors and nurses for helping to make their "dreams come true."
News broke in June that the mom of two was expecting again, but this time through a surrogate. This choice was well-documented in Keeping Up with the Kardashians as Kim has struggled with pregnancy and childbirth with her first two children. Kardashian West has a pregnancy condition called placenta accreta, which is when the placentagrows too deeply in the uterine wall and does not detach properly and can lead to premature birth or heavy bleeding (hemorrhaging) after delivery.
In November, the KKW beauty mogul revealed the gender of her new baby on Ellen. Although the entrepreneur is in control of many things in her life, she admitted to Entertainment Tonight that this pregnancy was not one of them.
"Obviously you pick someone that you completely trust and that you have a good bond and relationship with, but it is still … knowing that I was able to carry my first two babies and not my baby now, it's hard for me," she explained. "It's definitely a harder experience than I anticipated just in the control area."
Baby Kardashian-West is the first to join the reality family this year, but certainly not the last. Auntie Khloe Kardashian, 33, revealed in December in a post on Instagram that she and boyfriend, Tristan Thompson, are expecting their first child together. Youngest sister, Kylie Jenner, 20, is also rumored to be pregnant by Travis Scott.