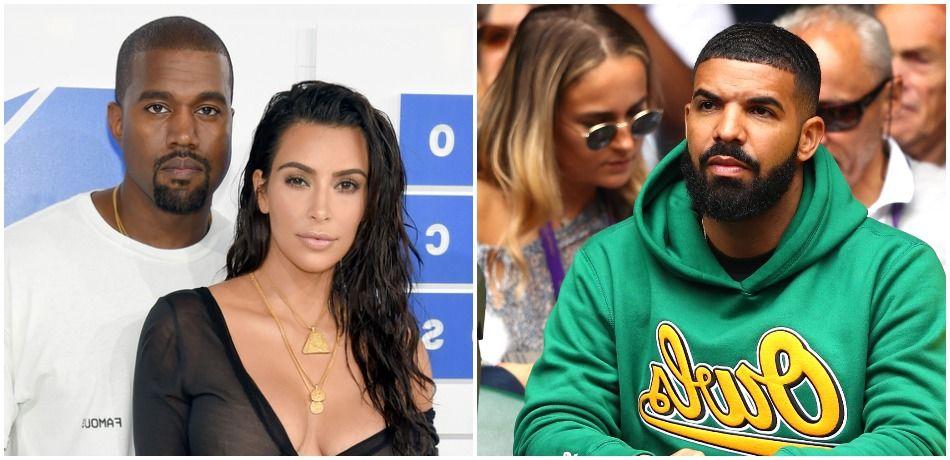 Kim Kardashian-West Calls Drake Out On Twitter.
By Claire Concannon

Dec. 14 2018, Updated 8:16 p.m. ET
The ongoing war between Kanye West and Drake continued yesterday after Kanye took to Twitter to demand an apology from Drake over his alleged diss of Kanye in a Travis Scott song. Kanye then continued to state over Twitter that Drake had just tried to threaten him, to which came a classic Kanye response of him claiming that there would be no Drake if Kanye hadn't paved the way for him.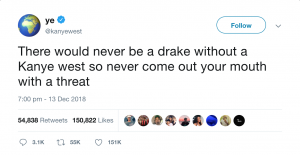 After these alleged threats it was only a matter of time before Kim Kardashian West came to the defence of her husband. A few hours later Kim released a tweet @'ing Drake directly so you know its serious, "Never threaten my husband or our family," she tweeted. "He paved the way for there to be a Drake."
Article continues below advertisement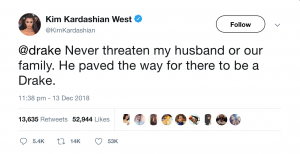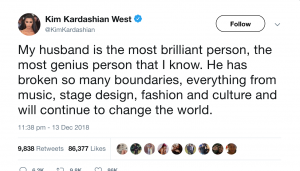 She then followed this with a another tweet sharing how amazing her husband is, she wrote"My husband is the most brilliant person, the most genius person that I know. He has broken so many boundaries, everything from music, stage design, fashion and culture and will continue to change the world." As of yet there has been no reply from Drake to the tweets directed to him by Kim. But it looks like the feud between Kimye and Drake continues on.