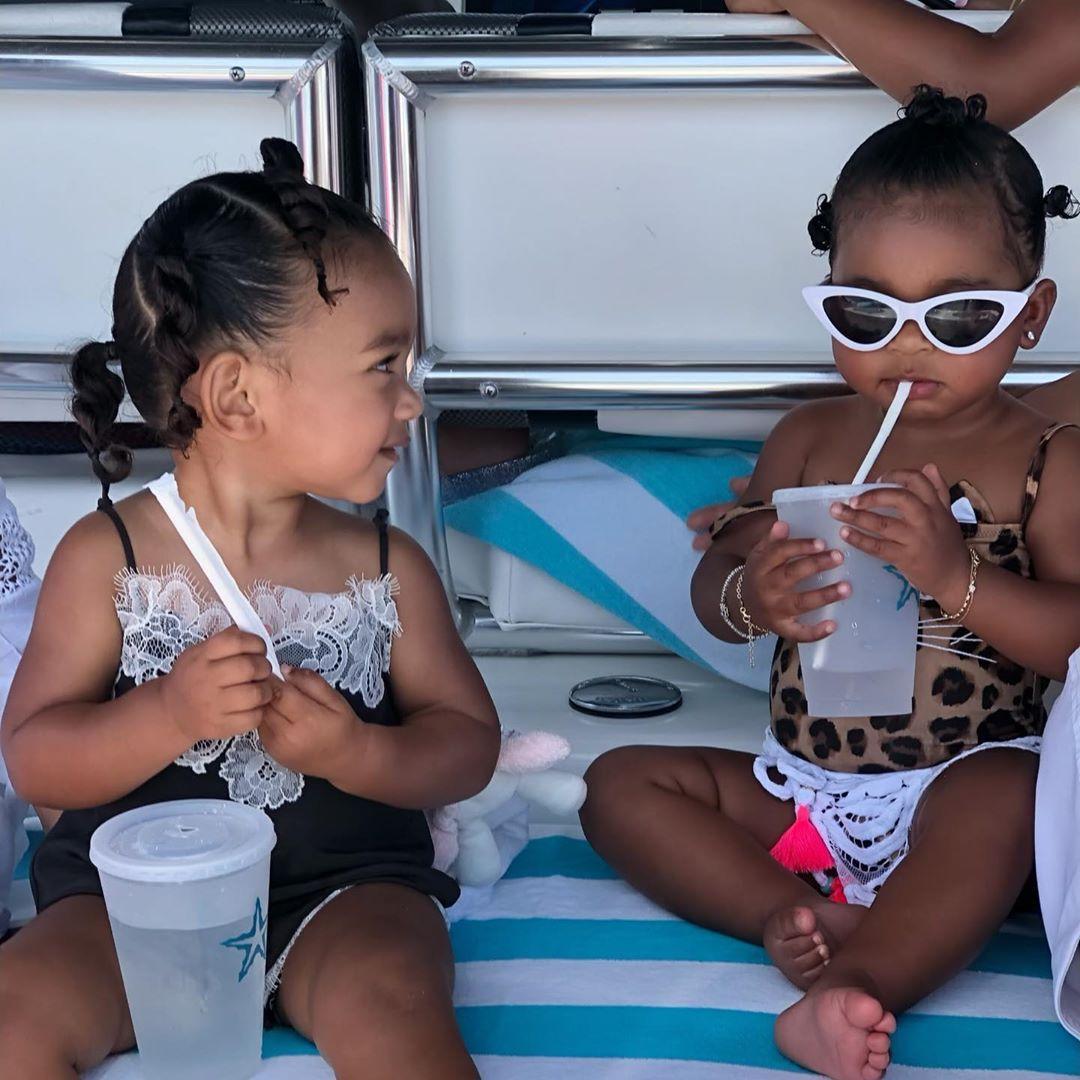 People are Mad at Khloe K for the Wrong Reasons
By Jamie Rollo

Aug. 20 2019, Published 5:11 p.m. ET
Yesterday, a Kardashian Tweeted and people created an entirely unnecessary controversy over it (shocking). Khloe is currently under fire for allegedly teaching her daughter True and niece Chicago West all about calorie counting. Based off a simple caption, people jumped to conclusions and stormed the reality star's mentions with world renowned parenting expertise.
Khloe posted a pretend dialogue between the two one-year-olds along with the pictures she shared of True and Chicago snacking on Cheetos and Veggie Straws. The caption reads, "Chi: I heard my mama say 'vacation calories don't count.' True: Don't tell me twice Chi."
What was clearly a harmless joke resulted in angry mothers and non-mothers alike telling Khloe how toxic using that language around children can be. One user Tweeted to her saying, "hey not trying to be a bitch and I completely understand this is a joke, but even things said in passing can have massive affect on young minds. Be careful what you're teaching! Counting calories is rarely a healthy thing, if ever!" Though those angry fingers may believe they've taught a huge life lesson, I don't think a Twitter caption will result in a mental downward spiral for these toddlers.
Article continues below advertisement
For one, they're one-year-olds! They literally will not remember even being on said vacation let alone comprehend what a calorie is. We also don't know if Khloe even said that to them or just posted it. Last time I checked, True and Chicago were not avid Twitter users. Also, are we really going to drag Khloe for this when she has said way more problematic things in the past?
For example, are people forgetting that she literally called Jordyn Woods a "fat f*cking a**hole" on national television? Or even the fact that she publicly demonized Woods for having relations with her baby's father? She literally has a show called Revenge Body, yet constantly makes horribly rude comments surrounding weight almost all the time.
I could go on for hours about how problematic Khloe and the rest of the Kardashian crew are, but her most recent joke was Hallmark card level at best. People need to seriously calm down.