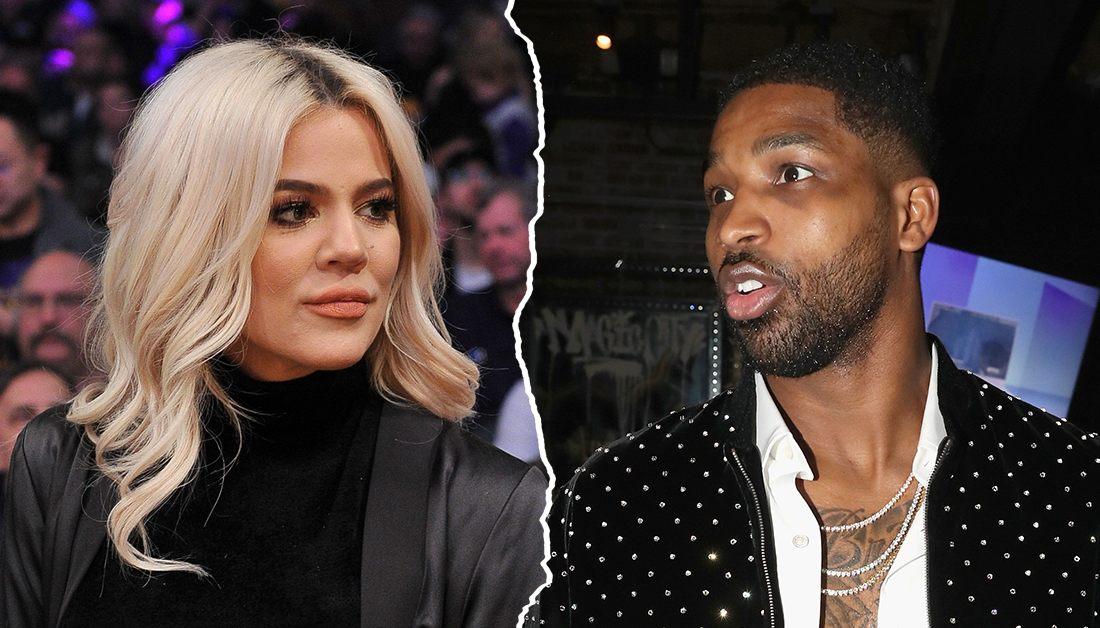 Khloe and Tristan's Relationship Debunked
By Jamie Rollo

Feb. 22 2019, Published 11:59 p.m. ET
If you've been on the Internet in the past few days, then your feed has been compiled with all of the Khloe Kardashian, Jordyn Woods, Tristan Thompson scandal content you could ever imagine. Everyone has their opinions on the scandal, but it always comes back to question the Khloe's sanity. There are many questions that stem from this. For one, why is all the heat on Jordyn and not Tristan? Why does she stay with him? Shouldn't she have expected this to happen?
It turns out, there's a lot of psychology behind relationships and infidelity. Rachel Davis, relationship expert, explained all of the science behind this publicity mess. Bottom line, the human brain has not evolved for thousands of years, meaning there are some things ingrained into our behaviors. When it comes to love and companionship, men and women, these hardwirings are at the heart of understanding Khloe and Tristan's relationship.
One thing that has puzzled me about this scandal, and all others, is women and their instinct to ostracize the "other woman". After all, wasn't he the one who broke commitment? According to Davis, this is due to two things.
"Subconsciously, the desire for the man to provide and protect is a lot stronger than it is in terms of women not understanding boundaries," explained Davis, "It's a defense mechanism, it's a genetic trait that's been hardwired into us."
It turns out it is not just pettiness or jealousy. Davis also explained the idea of breaking a code. Just like men have a code, women (and the Kardashian crew) ought to have one, too. "We know where you're coming from, we know the mindset you're function at," as Davis puts it. She believes the animosity towards the other women stems from their disrespect of their relationship.
Another topic of confusion is why Khloe, a successful entrepreneur and public figure, would allow this to happen twice. Why wouldn't she leave after the first time?
Article continues below advertisement
"There's a lot of women who really want their relationship to work, especially if they have children with this person." Davis elaborated, "They really want a family. If her social circle and the individuals in her immediate life are flourishing and thriving in a family unit, that could be something that she desires for herself."
And we all know how important family is to the American royal family. Other reasons for people staying with their cheating partners is because of they have become complacent with it.
"If you allow yourself to stay in that state long enough, it becomes your new normal," explained Davis, "you find yourself putting up with things you said in the past you would never put up with."
We also asked Davis if Khloe should have expected this behavior. As the saying goes, "once a cheater, always a cheater". Davis, however, disagrees. She believes men and women are constantly evolving, and that Tristan will not always be a cheater, he just wasn't ready to not be.
"Both men and women alike will get to a point in their life that the desires of having something that's true, and real, and stable exists if they want it," said Davis, "At the same token, as he evolves and grows to that potential, doesn't mean you have to put yourself in the line of fire of his habits in the process. Ultimately, everyone has potential, it doesn't necessarily mean they're going to achieve it."
Davis believes what Khloe, and other women in her position, needs to do now is a lot of self reflection to "forgive to let go, to release any emotional ties that she has to his indiscretions" and decide where to go from there. One thing is for certain, relationships are two sided. If either of them aren't in it 110 percent, it will not work.
"The fight can't just be one sided," Davis explains, "two people have got to come together to truly commit to work on building on what it is that she has pictured in her mind to be her reality."