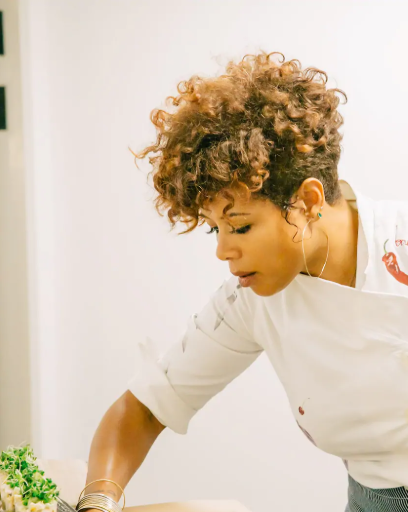 Kelis is Swapping Concert Tours for Food Tours in Partnership with Airbnb Experience
By Kaylin Young

Aug. 9 2018, Published 9:51 p.m. ET
In 2003, it was Kelis' milkshake bringing the boys to the yard. These days, her culinary repertoire has far more to offer – and she's teaming up with Airbnb to bring her flavors to Los Angeles on August 15th in a hands-on cooking experience.
Twenty years of international traveling inspired the singer-turned-chef to collect recipes, write a cookbook, My Life on a Plate: Recipes from Around the World, and graduate from Le Cordon Bleu culinary school. Today, the saucier has her own sauce company called Bounty & Full and has traded in concert tours for food tours.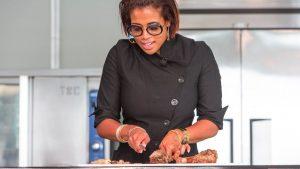 The onetime only Airbnb Experience, Bounty & Full – Cooking with Chef Kelis, sold out at $100 per person and has been viewed over 600 times this week alone. The two-and-a-half-hour session will teach participants proper cooking techniques and skills to prepare a few of the singer's favorite meals – if it doesn't' include ingredients for the perfect milkshake, I don't want it. #Sorrynotsorry. Dessert drinks aside, all proceeds from this experience will go toward Americans for Immigrant Justice, an organization dedicated to protecting and promoting the basic human rights of immigrants through free services, policy reform and education at local, state, and national levels.
Article continues below advertisement
Chef Kelis' dedication to food goes beyond her kitchen. Earlier this year, Kelis purchased a farm with plans to grow her own produce and make her own dairy products. In 2014, Kelis released an album titled Food with track names like "Jerk Ribs" and "Friday Fish Fry" teasing her cookery love affair. On a spring episode of The Founder Hour, she announced her news saying:
"In this past year, I've kinda felt like I need a restaurant. I need a space where I can actually be creative and I can do this on a daily basis. That being really necessary for me. I decided yeah, well how do I do that in staying with who I am and in the realm of control that I like to have. So I felt like, you know what, let's do a farm. We started looking for a farm. We found a property. And we're going to start to grow everything."
Check out how Kelis' stays saucy with Bounty & Full on the website; and for more unique experiences like this in your city, visit the Airbnb Experiences website.