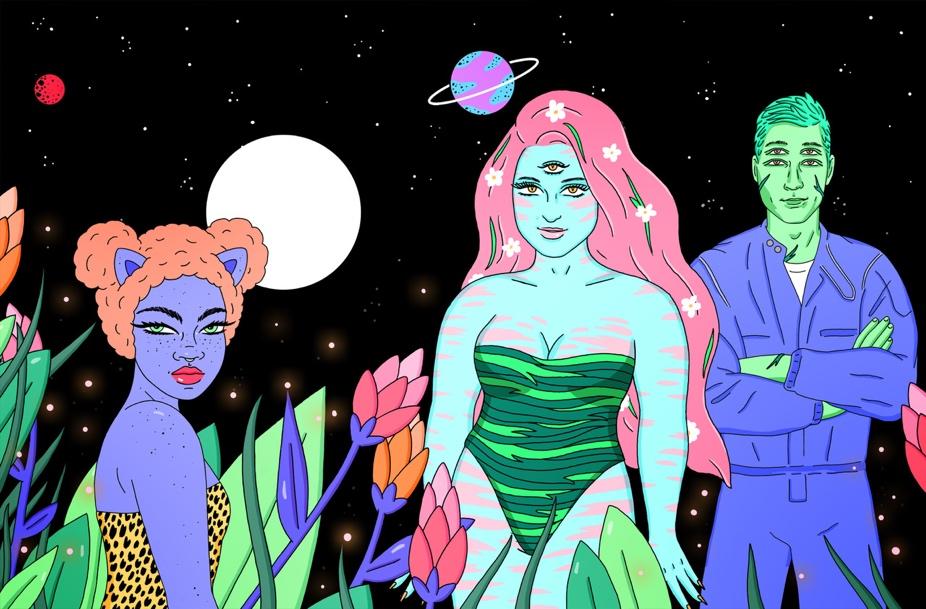 Kaskade and Meghan Trainor Drop "With You"
By Jamie Rollo

Jun. 14 2019, Published 6:59 p.m. ET
World renowned DJ Kaskade collaborated with famous singer/songwriter Meghan Trainor to drop their lively summer bop "With You." The bouncy and energetic melody pairs perfectly with the empowering lyrics that encourage everyone to stop wasting their time. Kaskade and Trainor are super excited about their partnership and release of their surefire hit song.
"Meghan Trainor had the same effect on me as she did on the greater part of the human population when she came into the music scene. Her voice is infectious and distinctive and the soul behind that voice is an absolute authentic force-of-nature," Kaskade said. "I knew we could put something together that would be fun, meaningful and above all, sticky enough that people can't help but sing it after one listen."
Kaskade did not hesitate to collaborate with the "All About That Bass" singer, and the feeling was mutual. "It was a dream come true to work with Kaskade!" said Trainor. "He's a legend and I truly love this song we did together!"
The famous, multiple Grammy nominated DJ has been making waves in the electronic dance music community for years. Back in 2010, Kaskade had a Las Vegas residency bringing the EDM culture with him. In the past he collaborated with other prominent DJs such as deadmau5 and Skrillex.
Trainor made her claim to fame with her 2014 breakout hit, "All About that Bass" and has been continuing to make pop hits. A Grammy winner, this singer, songwriter, and multifaceted instrumentalist has been one of only five females to have a diamond certification from the RIAA. Throughout her career, she has seven multi-platinum singles and two platinum albums. Trainor has also penned some of your favorite pop and country hits, garnering countless industry awards and nominations. Most recently, the singer released a six-song EP called Love Train to celebrate this past Valentine's Day.