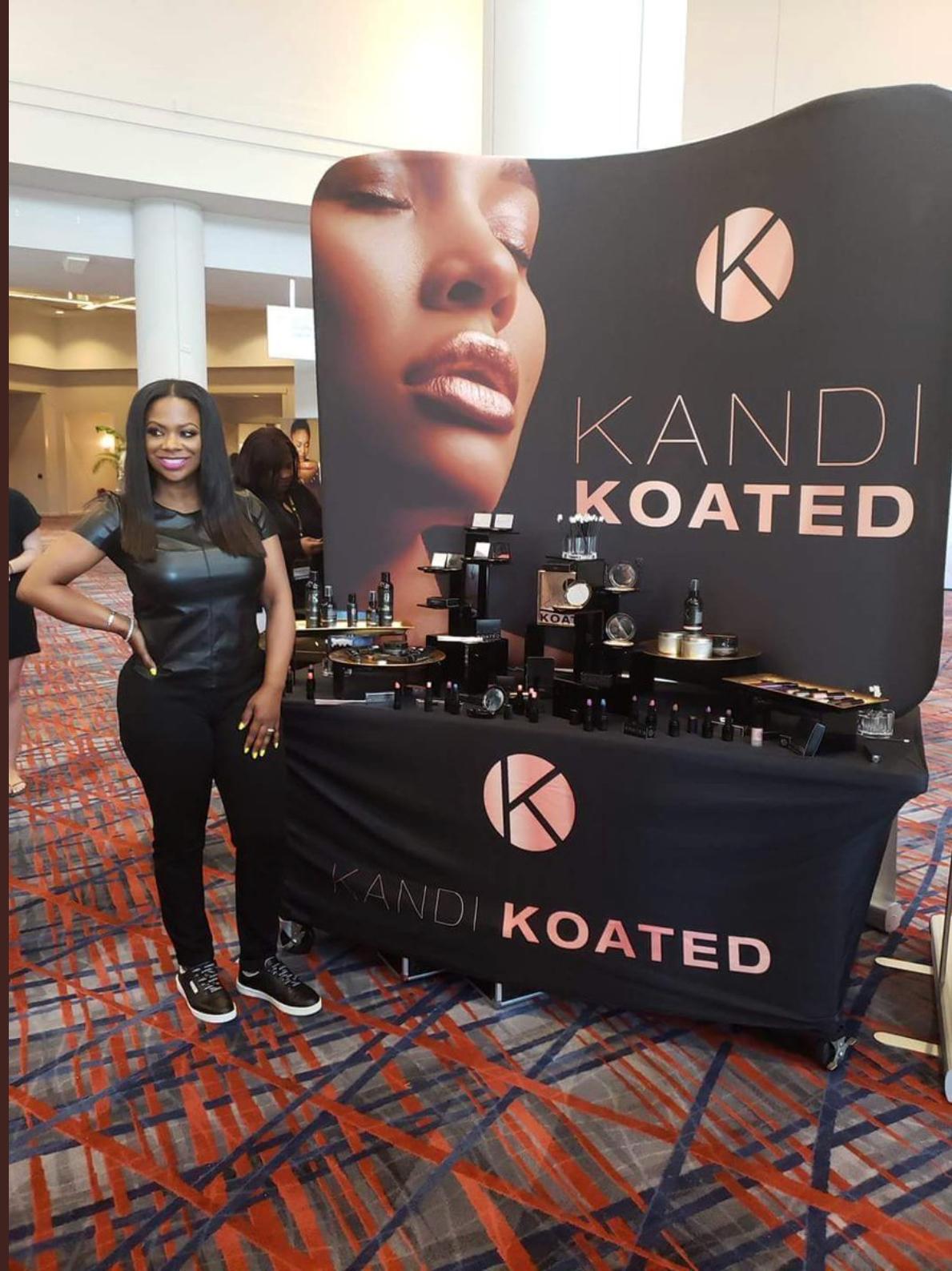 Kandi Burruss Reveals Cosmetic Line 'Kandi Koated'
By Erica G

Aug. 15 2018, Published 9:05 p.m. ET
Kandi Burruss recently revealed her new cosmetic line, Kandi Koated. Kandi Koated will be released August 18th at the 6th annual Bedroom Kandi Convention. Kandi is known for always being on the move with new ventures, sis is Booked, Busy & Blessed, and we are here for her success.
Burruss is a true triple threat: a musician, TV personality, and businesswoman. She first brought us, Bedroom Kandi, which is a pamper brand of pleasure toys, lingerie, and accessories. It's designed for women to feel good at all times, with or without a man. Now she is launching her cosmetic line to help us look our best.
Watch the video below to find out more about the makings of Kandi Koated!
In addition to the launch of her new line, purchases for the cosmetics line will only be sold through Bedroom Kandi consultants. This means you'll have to see or talk to her hand picked team when making purchases. In my opinion, it makes the experience feel personal and intimate. There is nothing better than buying a product from someone who knows what they are talking about.
I love that Kandi is determined to create things that make women feel good all around, from her lingerie line, to looking good with her cosmetic line. It's important that we spoil ourselves, every once in awhile. Make sure to check out Bedroom Kandi and try out her cosmetic line for bright, bold, and beautiful looks.
Let me know below what product you're most excited about!