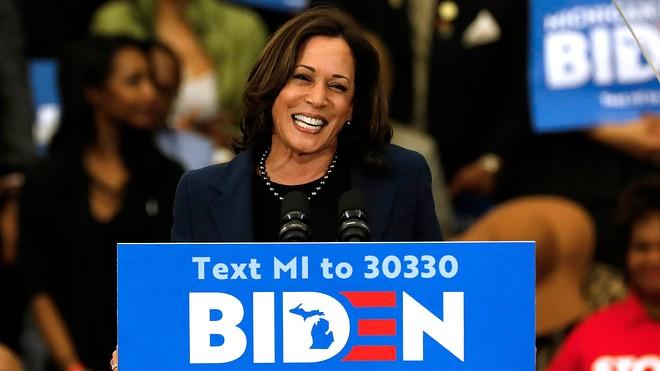 Kamala Harris is Vice President Pick
By Elysia J

Aug. 12 2020, Updated 10:08 p.m. ET
Joe Biden has announced that Kamala Harris will run alongside him as the Vice Presidential candidate in the 2020 General Election.
Biden made the announcement via Twitter on August 11. He said it was an "honor" to rung alongside "one of the country's finest public servants."
Harris is currently the only sitting Black female senator. This pick makes her the first woman of color ever nominated for vice president by a major political party. She would also be only the third woman nominated to the position. This is something the Biden campaign has been keen to highlight.
Article continues below advertisement
The pick comes after months of speculation where he name was often mentioned; as was Elizabeth Warren, and briefly Pete Buttigieg.
Article continues below advertisement
Harris, like Warren and Buttigieg, ran against Biden in the primary.
During which the pair spared over the issue of racism. Harris called out Biden for his friendship with segregationists and opposition of bussing. Biden defended himself by saying that he became a public defender as opposed to a prosecutor. Harris was previously a prosecutor and Attorney General of California.
It seems those differences have since been put aside as the former Attorney General stated that she believes Biden can "unify the American people."
Both candidates have received mixed reactions.
Biden has great name recognition. Moderates is remember him fondly as the Vice President during the Obama Administration. However he also has a disturbing record on criminal justice. He was an instrumental in creating the polices of the "tough on crime" 90s that helped lead to the mass incarnation problem.
Harris has impressed many with her skillful cross-examinations in senate hearings but also has a hand in the over-policing problem in America. This includes her much criticized policy of imprisoning parents for their children's low school attendance.
Of course for most, all of this pales in comparison to four more years of Trump, whose positions are obviously much further to the right, and openly and unashamedly cruel.