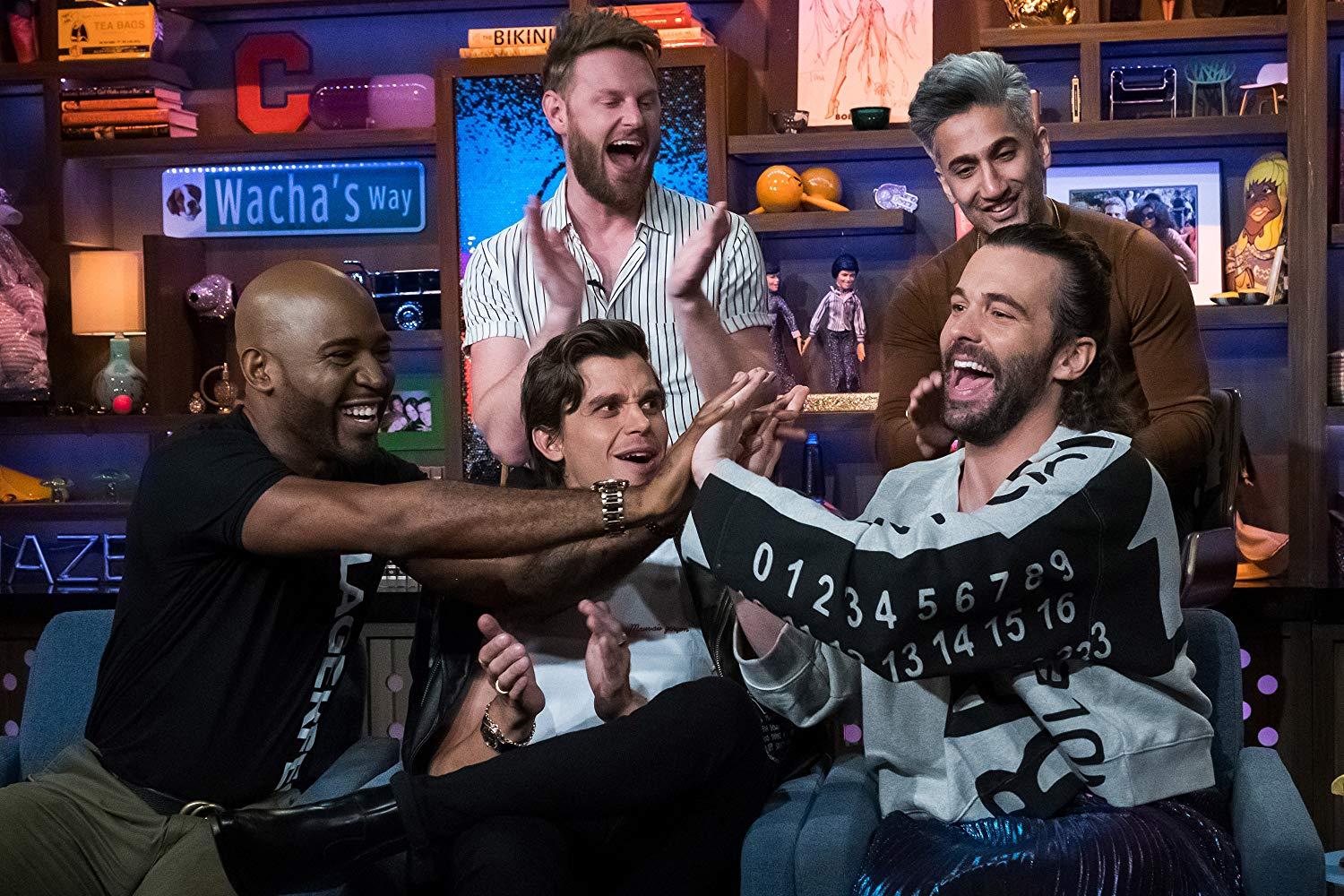 'Queer Eye' Star JVN Opens up in his new Memoir
By Jamie Rollo

Sep. 24 2019, Published 6:56 p.m. ET
Queer Eye superstar Johnathan Van Ness finally has released his memoir, Over the Top: A Raw Journey to Self Love. In the book, JVN opens up about his turbulent past and upbringing in a small town in Illinois. "I've had nightmares every night for the past three months because I'm scared to be this vulnerable with people," he told The New York Times.
Things weren't always easy JVN as he reveals the deep traumas in life starting at a young age. He revealed he was sexually abused by an older member of his church in his hometown of Quincy. "For a lot of people who are survivors of sexual assault at a young age, we have a lot of compounded trauma," he explained.
He explained that he always accepted his sexuality and femininity becoming the first male member of his high school cheerleading team. Fellow students often threw beer bottles at him during games and constantly bullied him for his sexuality. This made his self-esteem drop to very low levels. This, combined with his childhood trauma, put JVN on a very dangerous path. He would go into AOL chat rooms to date around with older men and would often binge eat junk foods to cope. When his step-father died, he gained around 70 pounds.
JVN was able to skip his senior year of high school and go straight to college. He went to the University of Arizona in Tucson, but unfortunately began delving into terrible drug habits. His first month there, he blew his $200 allowance on cocaine; he began prostituting himself to make up for it. Unfortunately, he ended up failing out his freshman year and was forced to return home to Quincy. There, he enrolled in a beautician program.
Article continues below advertisement
From there, he moved back to Arizona and then out to L.A. He was working as an assistant when his sex and drug addiction grew worse. Someone he met on Grindr introduced him to crystal meth. JVN became addicted and went to rehab two different times and relapsed. One day, he fainted while at work and went to Planned Parenthood to finally address the flu-like symptoms he had been having. That day, he found out he was HIV positive.
He decided to clean up his entire act, and as we can see, those days are far behind him. He doesn't do hard drugs anymore, only the occasional alcoholic drink or marijuana, and he has come to embrace his place in the "beautiful HIV-positive community." With his book, he is able to speak out about HIV and breakdown the stigma.
"These are all difficult subjects to talk about on a makeover show about hair and makeup," said JVN. "That doesn't mean Queer Eye is less valid, but I want people to realize you're never too broken to be fixed."
JVN made his rise to stardom through the Netflix original reality show, but his career in entertainment began when he did the Funny or Die segment, "Gay of Thrones." He would recap the HBO series while showing off his amazing personality. This brought him other entertainment offers for hosting different shows and red carpets, but eventually led to a fateful audition for Netflix's revival of Queer Eye.