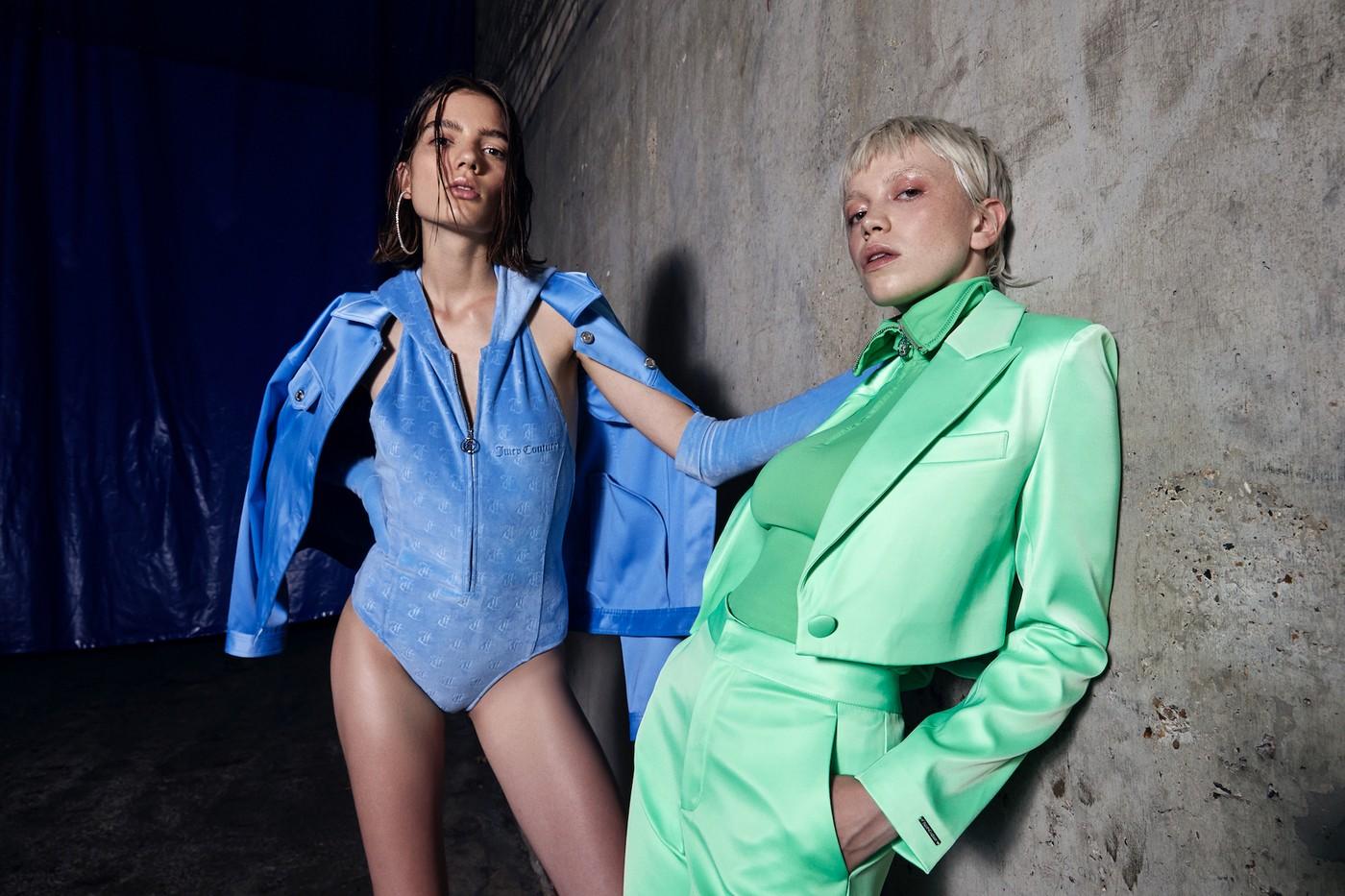 Juicy Couture Back with New Aesthetic for S/S 2020
By Ash C

Aug. 29 2019, Updated 9:48 p.m. ET
When it comes to the name Juicy Couture, most people think of their velour tracksuits and plush handbags that were once the IT item for every girl and soccer mom alike. But this time, they're making a strong comeback with a reimagined aesthetic.
As one of our generation's favorite retro brands, Juicy Couture has a whole new look for Spring/Summer 2020. The iconic velour tracksuits have new iterations that come in the form of one-arm cuts and bodysuits. The new editorial also features Juicy's signature bedazzled logos and rhinestone designs, boasting 90's and 2000's nostalgia.
The Spring/Summer 2020 collection comes in two parts. The first part sees all the signature tracksuits while the second introduces a renewed and elevated approach to the old-but-gold classics. The lookbook shows off satin-like suits in a range of colors such as green, blue, and grey, and they look just perfect with the velour pieces. The label promotes the line as a series of "soft, tailored suits with hooded inserts, sexy cutouts, and floor length coats, reflecting Juicy Couture's past and present."
We're super excited for the reboot. Check out some of our highlights of the Juicy Couture's all-new editorial below and stay tuned as the collection drops throughout SS20.