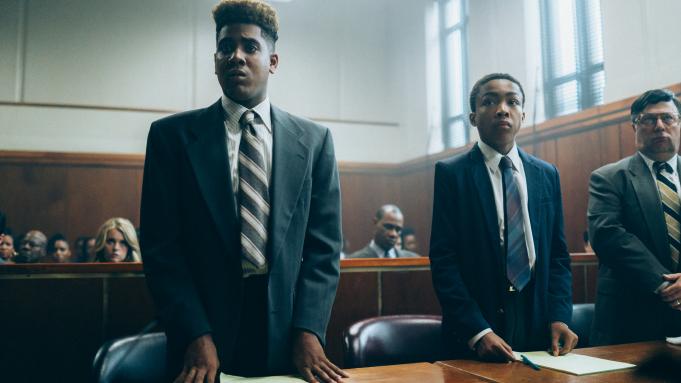 Jharrel Jerome Nominated for an Emmy Award
By Jamie Rollo

Jul. 19 2019, Published 5:30 p.m. ET
This week's #bombbae is the distinguished Jharrel Jerome. Making his name known for playing both the young and adult Kharey Wise in Ava DuVernay's limited series When They See Us, this 21-year-old actor is up for Emmy award for outstanding lead actor in a limited series.
The series made waves for its heart wrenching depiction of the five New York City boys who were wrongfully convicted during the infamous "Central Park Jogger" case. DuVernay tells the story from the boys' perspective, who at the time of the trial, were between the ages of 14 to 16. Coerced by NYPD prosecutors into admitting to the crime, the boys were found guilty of all charges, and spent years in prison. In 2002, after the actual perpetrator came forward to take all responsibility, the five were exonerated of all crimes.
Wise, however, got the worst of it. Since he was 16 at the time of the trial, he was sent straight to Rikers Island and had a longer sentence than the rest of the boys. Jerome, the only actor to play both the young and adult Wise, has been held in high esteem for his groundbreaking performance of such a devastating story.
From scenes in the courtroom, to depicting Wise's experience in prison, Jerome took on the difficult role with grace and unequivocal talent. Being so young, viewers everywhere were taken back by his ability to intimately bring the audience into Wise's head space.
Jerome told The New York Times the role had created a bond between him and Wise. "It's an unbreakable bond. It's still so strong, and even if we go a while without talking, we'll always come back and remind each other of how much we inspire each other, how much we love being around each other," said Jerome.
We are all rooting for Jharrel Jerome to take home his first Emmy award. It is truly deserved.