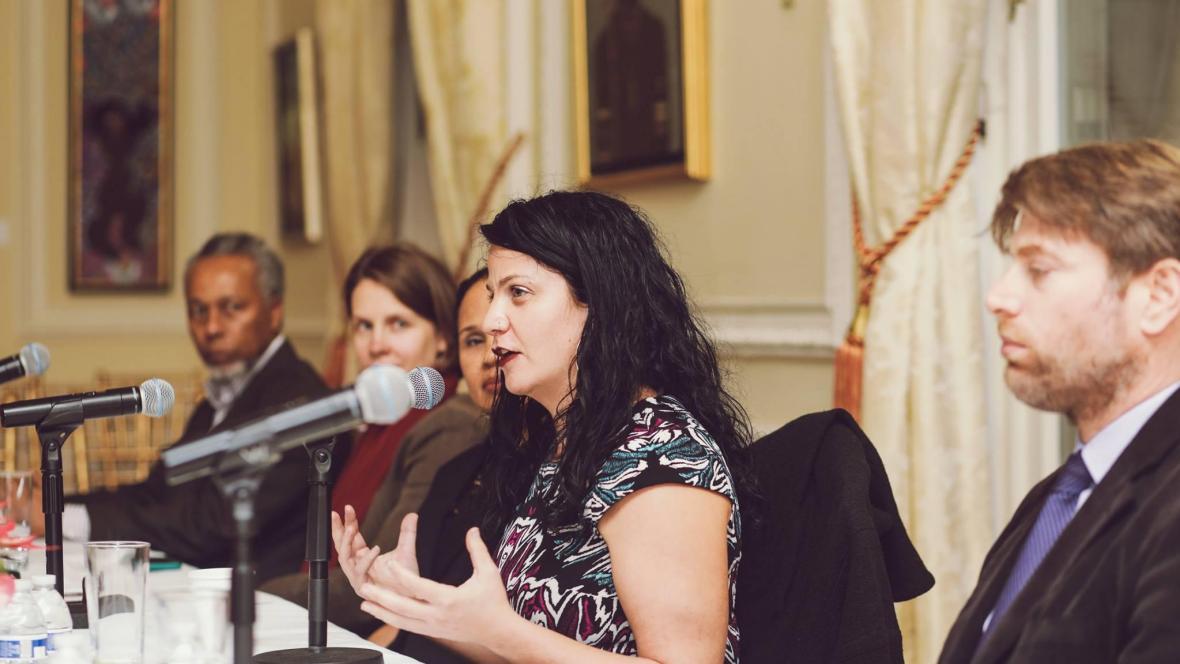 So Another White Woman Faked Being Black; Meet Jessica Krug
By Elysia J

Sep. 4 2020, Updated 7:55 p.m. ET
It has come to light that a white woman has gained prominence in Black spaces by masquerading as a Black woman. No, it's not Rachel Dolezal. There's another one. This time her name is Jessica Krug.
Who is Jessica Krug?
Jessica Krug is an associate professor at George Washington University. Since 2012 she has taught history, her classes covering topics such as cultural practices in Africa and the African Diaspora. In 2018 she published her book Fugitive Modernities: Kisama and the Politics of Freedom. The book covers the "history of people who resisted the encompassing violence of Portugal's conquista in Angola from the sixteenth through twentieth centuries." She received funding from the Schomburg Centre for Research in Black Culture to write it. Once it was published she was shortlisted for awards named after Harriet Tubman and Fredrick Douglas.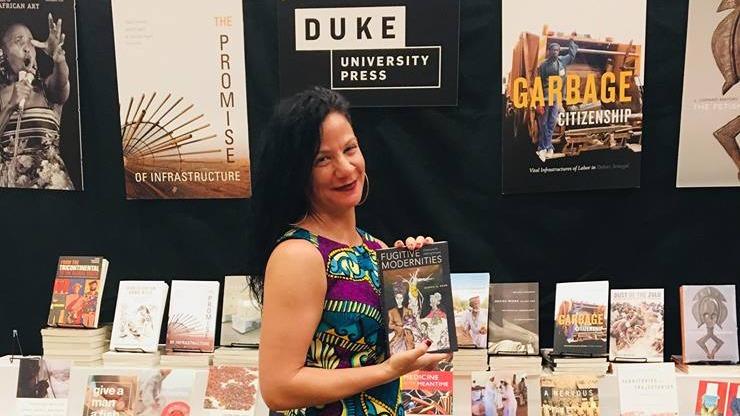 Article continues below advertisement
Krug is reportedly outspoken on the issue on white people speaking over Black people on Black issues. According to someone who claims to have attended her class, she once spoke about the problem of white people engaging in Black studies. In the same interaction she decried that a white woman had received an award over her.
In June, Krug spoke at a New York City public hearing on police conduct. During her allotted time she condemned white speakers for not yielding their time to people of color.
All of which makes her confession all the more maddening.
On September 3, Krug wrote a Medium Post revealing her deception.
"I have eschewed my lived experience as a white Jewish child in suburban Kansas City under various assumed identities within a Blackness that I had no right to claim: first North African Blackness, then U.S rooted Blackness, then Caribbean rooted Bronx Blackness," she wrote.
After these words, Krug goes on to say that she hurt people close to her. She then points to mental health issues and trauma as the reason she assumed a false identity. Then she explains that she accepts that there will be consequences for her actions.
Trauma and a desire to escape are often connected, but this explanation begs a question. Other white celebrities have used mental health issues to explain their racism. When they do, critics ask, why are Black people the punching bag for your issues?
Article continues below advertisement
The university is now looking at how this happened. But perhaps the bigger question is why.
Why did this happen? And why does it keep happeneing?
Faking your race for years is a story so wild that it should be rare. All of us can name another woman who made national news for doing almost the exact same thing. Krug is not even the only race-faking scandal, specifically in academia, this year. Just last month BethAnn McLaughlin was found to have been faking the twitter account @Sciencing_bi. People who followed the account thought they were following a Native American professor for Arizona State University. Instead they were following McLaughlin, who is white. She got caught when she claimed that @Sciening_Bi had died of Covid-19 after being forced to teach in person.
What's particularly interesting is that both Krug and Dolezal where hyper-aware of the reality and effect of racism. This is not a story of a white person pretending to be Black so that people listen when they criticize Black people. It seems that they understood that racism exists. That it is rooted in the history of America. They understood the impact it has on almost every facet of life. They understood that as white women they had a role in it. That as white women, the conversation was not supposed to be about them and their feelings. But they did not like that last part. That part made them uncomfortable. So the put on a costume, and got to feel the satisfaction of fighting racism, all the while upholding it with their actions.