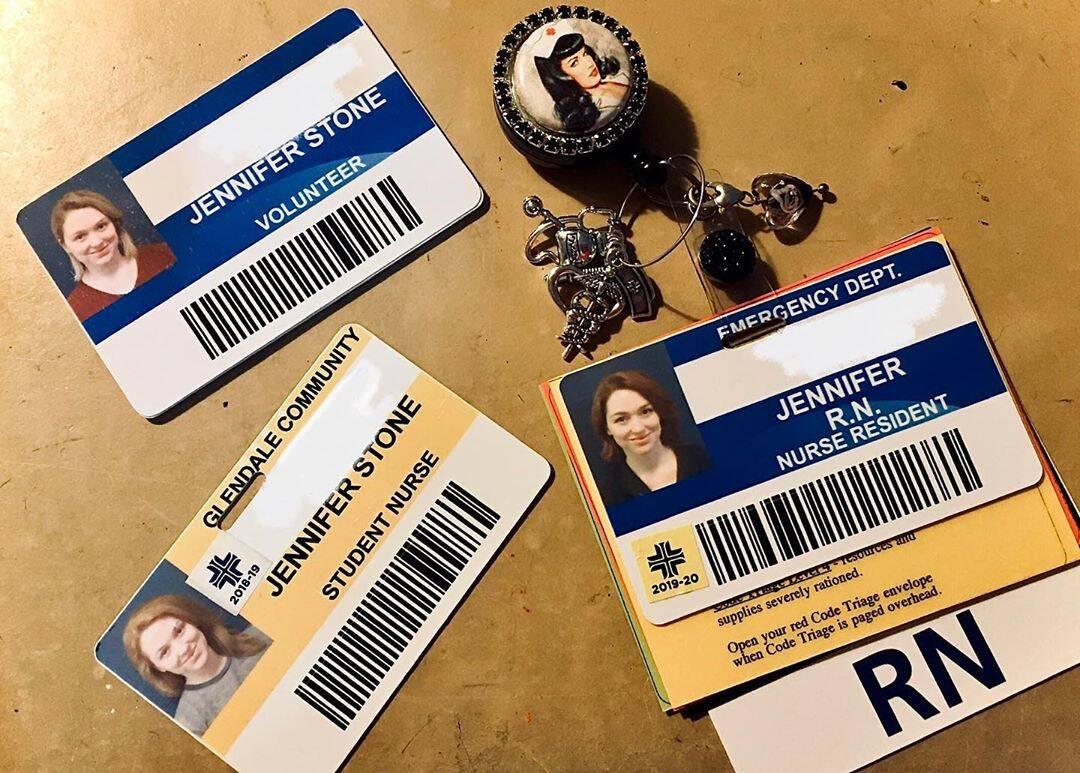 Jennifer Stone Joins Covid-19 Front line
By Elysia J

Apr. 10 2020, Updated 7:29 p.m. ET
Former Wizards of Waverly Place star Jennifer Stone is set to join the front line of the Covid-19 crisis.
Stone played Harper Finkle in the hit Disney Show from 2007 to 2012. She announced the move to the medical field on Instagram this Tuesday.
Tuesday the seventh of April was world health day. It was also the day Stone became an official RN resident. To mark the occasion she posted a picture of the name badges for each stage of her nursing career. The badges go from volunteer to student nurse to nurse resident.
She captioned the post, "A very good friend of mine (@maiarawalsh ) pointed out to me that today is #worldhealthday . It is also the day I went from a volunteer, then a student nurse, and now an RN resident. I just hope to live up to all of the amazing healthcare providers on the front lines now as I get ready to join them."
Stone took a break from acting back in 2013.
She made the decision after she was diagnosed with Type 1 Diabetes at the age of 20.
The now 27-year-old went on to pursue a University degree soon after. This was something her family valued highly. In an interview with Beyond Type 1 she said "I didn't want to be the only one who hadn't gotten a degree. I also wanted to know if acting was something I really wanted to keep doing because it's all I've known."
Stone studied psychology before realizing that medicine was her true passion. The realization was motivated in part by a desire to understand her condition.
Stone now faces the prospect of joining the field at the most stressful time medical professionals have seen in their lifetimes, yet she shows nothing but optimism in her post.