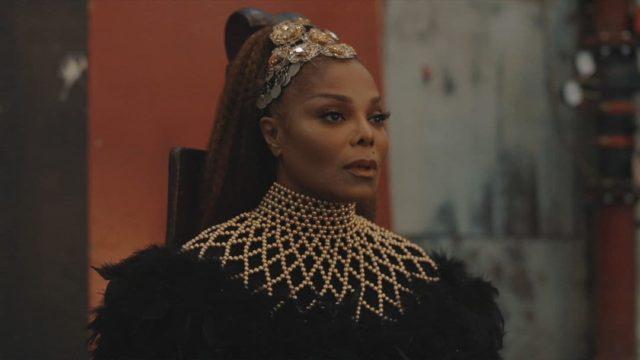 Janet Jackson Remembers Michael Jackson By Recreating "Remember The Time" Video
By Erica G

Aug. 29 2018, Published 6:36 p.m. ET
Today we take time to remember Michael Jackson on what would have been his 60th birthday. He will forever be the legend, icon, and special gift we were given. Janet Jackson, our living legend, took time out to remember her brother today by recreating the "Remember The Time" video. There hasn't been an official release of the full video, but watch the snippet below.
I don't know about you, but this short 1 minute 11 second clip has me hype to see if there will be more to the video. Not only is Janet playing as the Queen that passes judgement on the dancers, she is also reenacting as Iman who was the Queen in the 1992 video. If you have an Instagram, you are definitely familiar with the two comedians in this video. Kwaylon Rogers, @BlameItOnKway , who co directed the video, plays the dancer who won over her approval by doing Janet's new hit single #madefornowchallenge. The first dancer who did not get the approval by her is comedian and actor Andrew Bachelor, also known as @KingBach .
The original video featured model Iman and actor Eddie Murphy, as the King. For those of you who may have forgotten, the "Remember The Time" video was and still is the definition of Black Excellence. The choreography, the actors, the fashion and the thought behind the video- it is perfection. I know I am not the only one who still sits in front of the TV trying to learn all the dances.
Let us know how you feel about this video. Did Janet make you smile with this tribute?