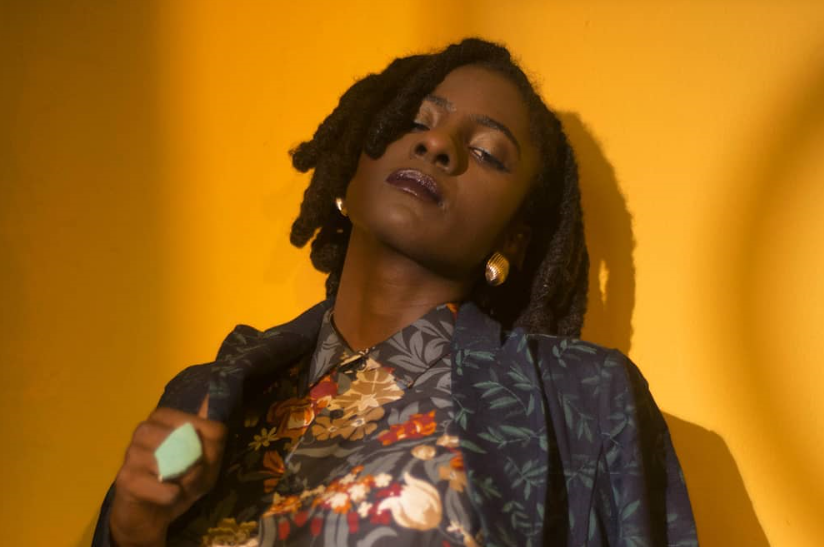 Jah9 Builds The Nation Through Music, Yoga, and Spirituality
By Elysia J

May 29 2019, Published 4:22 p.m. ET
Jah9 is a difficult person to write a bio for, because it's hard to summarise her work in just a few words. There's the Yoga aspect. Jah9 is trained as an instructor in Kemetic, Ashtanger, and Iyengar methods. Using her training she delivers the "Yoga on Dub" experience where African inspired yoga meets live instrumental dub and instructions often blend seamlessly into vocal performances. There's the activism, comprising of youth development work, programmes for at-risk youth in Kingston, and of course there's Manifesto JA the non-profit youth and arts advocacy group started in 2005. And of course there's the music. Since 2013 she has been performing at major reggae festivals across Europe and America with her band The Dub Treatment. 2016 saw the release of her sophomore album "9." Jah9 believes the number to have spiritual significance which she brings to her name, the title, and the year the album was released in (2+1+6=9). If you listen and need more, never fear a new album is around the corner.
Jah9 spoke with us about music, yoga, activism, numerology, and music. Below are just some of the topics that were covered.
Could you explain the meaning behind your stage name? It seems to be related to "Jah" as in the feminine god?
My name is actually Janine so when I was very young my uncle started calling me Jah-nine because that's an alternate pronunciation. So it has the Jah sound and in the tradition of Rastafari the word sound is sent out to mean that creative force. The English language is always a limitation when talking about words, and spirits, and the power of ancient sounds, but that's kind of the essence of the word. It being paired with 9 does bring to mind that balance of masculine and feminine. I spend a lot of time in my head so I had a lot of time to think about and watch how 9 even interacted with me in my own life. 9 in numerology and all that was very interesting to me, even in Mathematics and how 9 affected other numbers is interesting. When I saw some of the impactful things that were happening with this number I really took them personally and internalised it. So it was something I wanted to share.
Article continues below advertisement
On the 9 album, the track "Heaven" sounds like you're very at peace with yourself. Was that always the case or did that take time to build up?
I think it's a process even now. One might say that of me but when I'm travelling on this journey I feel like I'm so far away from where I want to be. Because I'm not comparing myself I'm just looking at all these things that I've been working on all these years , everything I've read, everything I've internalized and the practices I've had. I'm seeing how forming positive habits have made a difference and it means I know I could be doing so much more. We're always pushing to be a little better. We gain things and we lose things. Life has taught me I have to be more gentle with myself and celebrate my victories, and at the same time be at peace. And the habits I've formed have brought me too a place where I am very much at peace.
What was the process of making the new album?
This new album is an expansion of 9. It's been about making room for more than just myself because energetically and creatively I am a very insular person. A lot of my creation is done when I'm alone and it's not taking into consideration what other people need from me. I've spent a lot of time working on myself and listening to myself and trying to find the most time within myself. I do think that there is a god outside of myself that I need to look for. I think it is internal work that's going to show me everything I need to see. Over the years it has given me a great compassion for other human beings so it's more of that energy that I'm trying to channel with this next record. I want us to come together I want you to come sit with me come talk with me.
Article continues below advertisement
I know the name of the album is still a secret, do you want to share the number of tracks?
I released an ep earlier this year called "Feelings" which has three tracks on it and those three are going to be featured as well along with nine other tracks so the nine is there but add three, three and the nine and three six and nine are powerful numbers in the universe so follow them.
When did the interest in music start for you?
Music was always a part of my life. I was born into the Baptist church so it was always important. I grew up with gospel, classical Jazz, and African music. It wasn't even so much Jamaican music it soul music and hymns. I come from a family with musical ears. It was almost taken for granted that everyone can sing and harmonise. But no one was an ever an artist. We just did it because we loved music and we loved each other. I started writing very early and it was very different to my music. It's only when I found roots dub and my Jamaican source code that it really started to unlock everything and put the two together. I expressed myself as a poet for most of my creative life until university. Then I started to listen more deeply to the roots and the instrumental dub and found a space where I could put my poetry into this dup space and have it amplified and it wasn't competing with the music.
Article continues below advertisement
So the music proceeded the yoga. Do you find that certain music goes better with the different types of yoga you practice?
I find that in general I like to move to my practice at a particular pace. Instrumental dub has always been the music I like alongside that breath and movement practice. The base frequencies work with the body and the drums affect my mind when I'm moving. I started with Iyengar ten years ago. I was always kind of interested in yoga but never got serious about it until I trained as a teacher. I was thrown into an intensive three month training course and it was a really transformative time. You don't have to be taught the philosophy of yoga to have the benefit of it will unfold as you see it. Kemetic yoga came later, but I was more inclined to it's philosophy because I was exposed to it long before I was exposed to yoga. The ancients always had practices with breath and movement and spiritual discipline. It's present in every single indigenous culture. I wanted to learn it so that I could share it. I got into music for a very similar reason. I didn't want to be an entertainer. I wanted to use it to open myself and share what I was learning.
Is your desire to learn and teach why you call yourself a "nation builder?"
Definitely. It affects the choices I make. A decade ago I was part of forming an art advocacy organisation. When I was in high school I was always part of some kind of organisation. I grew up seeing my parents, as social workers and pastors and teachers. They were doing work in the community so service is always something that was a big part of my life. I thought nothing of it for a long time. I thought you're just supposed to help people. Even if it breaks you. My parents were serving to a fault so when I grew up this is how I chose to serve and I find great joy in it. Whenever I learnt something I would take it home to my family and say, we have to start eating this way or doing this thing. They were always my first guinea pigs. I was very intense about changing and evolving. But I've seen them bloom. I've been able to keep them for a long time. They're older but they're healthy and eating well. I see people around them who don't look the same way and I know its because my parents were open. I've seen what yoga and a particular lifestyle can do in people's lives so this is what I'm bringing.
Article continues below advertisement
Can you tell us more about Manifesto Jamaica?
Manifesto Jamaica started about a decade ago. A lot of times in the Caribbean or in the diaspora here, we don't have access to the support and funding and infrastructure that you would in the larger counties. In Jamaica there's so much dependence on those nations. There we saw an example of something where the young people empowered each other in a very organised way. That example sparked something in the youth here to say lets do this. Let's do a festival and they're doing it. At the time I had just left cooperate and a friend of mine invited me to sit in on a discussion they were having about starting what would later evolve into Manifesto Jamaica. I brought a lot of what I had learnt though cooperate. Then because I'd always been interested in advocacy and community building, I wanted to make sure that that element was involved as well. So we had the elopement of the art but we also had advocacy and education. A lot of us re-focussed our energy on just doing this. That's the thing about Jamaica. All it takes is a spark because everyone is already so confident and talented. People just need to see an example of what it can be, how it can look. There were a lot of women involved and I think that's what made the difference. Women tend to bring a kind of nurturing that ensues that things manifest in the right way. The imitative that I've been a part of is a really big part of my life. Day to day I make myself available to people. It's not always just about an organisational level, the personal level matters to.
Finally, how do you want people to feel when they listen to your music?
Article continues below advertisement
I would love people to feel empowered by this music. To feel like maybe I am in control. Maybe I'm not so much a victim. Maybe I can do this.
-