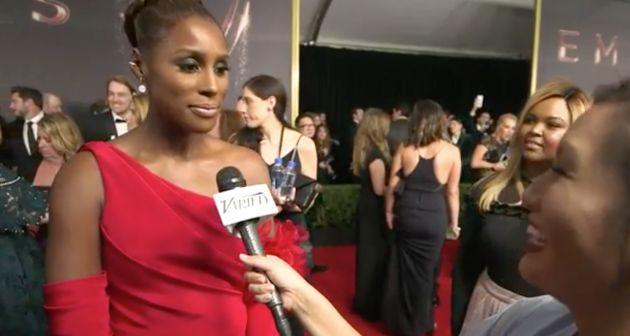 Issa Rae Was Rooting For The Black Stars At The Emmys
By Raymond

Sep. 18 2017, Published 5:31 p.m. ET
HBO's creator and star Issa Rae made a comment to Variety at the Emmys on who she was rooting for, and the answer was not surprising.
Rae also commented on the appreciation she received from the "Insecure" audience. The show featured an African American cast and did not win any Emmys. However, it did not stop them from having so much support around the world on this terrific show.
"You have so many people behind the camera and behind the scenes that are committed to telling authentic, real stories that haven't been seen on television before and you have audiences embracing it because they're tired of seeing the same old, same old stories," says Rae, according to Variety. So it's just a pleasure to be among such great company."
Be on the lookout for the show's released date of season 3.